Game 3 NHL Playoff Pick: Coyotes @ Kings
The Los Angeles Kings just continue to roll in NHL betting action, as they are now just two games away from the Stanley Cup Finals. The question is there as to whether the Phoenix Coyotes are going to show up in this series or not, and that question might be answered on Thursday night when these two meet at Staples Center.
The BTB Expert Handicappers have NHL picks for all of the big games on the docket. Click Here to cash in with your guaranteed hockey picks today!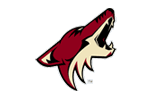 The Coyotes have some real issues right now. They have run into a buzz saw, and they have now allowed eight goals against just two in a pair of games at home. It is hard to see how things are going to get any better than this in all honesty. The offense has just been nowhere to be found, accounting for just 51 shots in two games, and the defense, which has had a heck of a postseason to this point, has allowed 88 shots. And again, keep in mind, those were games at Jobing.com Arena, not here at Staples Center. Now, Phoenix finds itself on the verge of a disastrous 0-3 hole, making this a de facto must win situation against really all odds at this point. Now to make matters worse, the frustration that ended with a lot of cheap hits in Game 2 is going to cost Martin Hanzal Game 3 on this series, as he has been suspended by Brendan Shanahan and the league. Shane Doan is going to be on notice as well after his jarring hit that earned him a major penalty in Game 2.
The Kings are more or less that team that is just coming into the office and doing the job every single day. They aren't particularly flashy, and they don't try to get into much in the way of fights or pushing and shoving after the whistle, and in the end, they have just frustrated the heck out of the top three seeds in the Western Conference. Los Angeles is 10-1 here in the playoffs to date, and it still hasn't lost a game on the road. The team is on fire on both sides of the ice. Jonathan Quick would be the Conn Smythe Award winner if the playoffs ended today. He logged another shutout in Game 2 of this series, though he would be the first to tell you that his defense is what has really given him the opportunity to shine for the mass majority of the playoffs. Offensively, Jeff Carter is coming off of a hat trick effort in Game 2, and it really has been great to see this man, that was acquired at the trade deadline from the Columbus Blue Jackets, start to flourish in his new digs.
The Final Word: Should any team at this point in the playoffs be -200 favorites? We just don't see it. The Kings have got to get stopped at some point, or at least somewhat slowed down, and the Coyotes have to come out with sound and fury in this one, or their season is essentially over. Famous last words. Fade the Kings.
Phoenix Coyotes @ Los Angeles Kings Game 3 Pick: Phoenix Coyotes +185
The following two tabs change content below.
Aaron Ryan
Aaron Ryan has been in the sportswriting biz since the late-90s, and he has worked side by side with some of the best and brightest in sports gambling. Always searching for the best trends in sports, Andrew uses his brilliant math mind to his advantage to beat the books.
Latest posts by Aaron Ryan (see all)