Game 3 NBA Pick: Atlanta @ Boston
One of Friday night's featured showdowns on the NBA betting lines in the Eastern Conference pits the Atlanta Hawks against the Boston Celtics for the third time in this best-of-seven series at the TD Garden.
Looking for the best sports handicappers on the internet? Look no further than the Expert Sports Handicappers here at Bang the Book. Click Here to check out the best gambling picks that you'll find anywhere!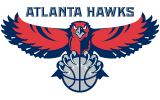 There aren't all that many that are giving the Hawks that much of a chance to get through this series now that they have choked away Game 2 at home. They are going to have to win a game on the road at some point in this series now, and that is going to be tough for a team that went just 17-16 this year on the road. That is even more notable, knowing that a lot of those wins came against the horrid teams in the East like the Charlotte Bobcats. The injuries are really starting to mount for Atlanta. Missing Al Horford for this whole first series is a true pain, but now, it is expected that Josh Smith is going to sit out, and neither Erick Dampier nor Zaza Pachulia are expected to suit either. When you are missing your big time players, losing out on some of the role players with playoff experience could turn out to essentially be the straw that broke the camel's back, and that is what we are fearing here with the Hawks.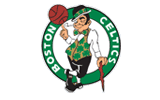 The Celtics are still going to be without Ray Allen in all likelihood, but Rajon Rondo should be back for Game 3 after a Game 2 suspension for a spat with an official in Game 1. Paul Pierce is coming off of one of the biggest games of his career for the C's. He had 36 points on 12-of-26 shooting, and he also had 14 rebounds and four assists. He was the man that was carrying the ball up the court quite a bit, and yes, it ended in eight turnovers. Still, there was no more important man in green in the second game of this series than the captain, and Pierce knows that he came up with that big time effort that could go a long way in deciding the winner of this series. Defensively, Kevin Garnett helped out as well, coming up with 12 boards, all of which came on the defensive end of the court. He had 15 points and five assists as well. Still, there are some problems to note for sure, most notably that the likes of Greg Stiemsma and Ryan Hollins really shouldn't be playing key roles in this series.
Atlanta Hawks @ Boston Celtics Pick: In the end, we do expect to see Boston hold home court advantage here in Games 3 and 4. That being said, this is a heck of a lot of points to be giving the Hawks, and even though Smith isn't going to be in the fold, we do think that they will get a better effort on the offensive end of the floor from players like Marvin Williams and Kirk Hinrich, both of which have been basically MIA in this series. Take the points with the Hawks.
Free Basketball Pick: Atlanta Hawks +8
The following two tabs change content below.
Adam Markowitz
is a staff writer living in the Orlando area. He has covered NFL, MLB, college football, CFL, AFL, NBA, college basketball, NASCAR, golf, tennis, and the NHL for a number of various outlets in his career, and he has been published by a number of different media outlets, including the Orlando Sentinel and the Wall Street Journal.
Latest posts by Adam Markowitz (see all)