Free NFL Pick: Chicago Bears vs. New York Giants
Monday Night Football picks are back here at Bang the Book, and we're here with another great NFL betting showdown to preview in the preseason between the New York Giants and the Chicago Bears.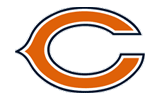 The first week of the preseason was pretty much a par for the course type of game. The Bears used a fantastic defensive effort to pick up the slack for a terrible offense to pick up a 10-3 victory. The only score came when QB Caleb Hanie rumbled for four yards and a TD in the second quarter. Needless to say, the offensive numbers were, for lack of a better term, offensive. QB Jay Cutler completed just one pass for no yards before leaving the game, and Hanie only went 3-of-7 for 32 yards. Former Idaho Vandal QB Nathan Enderle went 7-of-10 for 110 yards, but he couldn't get the team in the end zone and was picked off once. The only bright spots came on the ground. RBs Kahlil Bell and Harvey Unga did well, combining for 22 carries and 100 yards, while the newly acquired RB Marion Barber had seven carries for 45 yards as he fights for his spot in the backfield this year alongside names like Chester Taylor and Matt Forte. The defense allowed just 13 first downs and 190 total yards in the game.
Normally speaking, losing to the Carolina Panthers is a bad sign, but with last week being the first week of the preseason, Head Coach Tom Coughlin has to be breathing a bit easier. Still, losses to teams like Carolina isn't good for a squad's psyche, and you have to figure that New York is going to come out with guns blazing this week. The offense was embarrassingly bad for the G-Men in NFLX Week 1, as the unit only accounted for one field goal in the 20-10 loss. LB Michael Boley had the only score when he raced a pick by QB Jimmy Clausen back 56 yards for a TD. QB Eli Manning wasn't asked to do much, as he went just 4-of-9 for 36 yards before getting the hook. The majority of the middle of the game belonged to QB Sage Rosenfels. Rosenfels has a lot of experience in the preseason, and it showed. He went 13-of-19 for 129 yards, but he was sacked twice and only mustered one field goal out of all of his work. QB Ryan Perrilloux is battling to make the team this year, and he went 5-of-9 for 67 yards. Carolina's defense was fairly dreadful last season, and the hope is that Coughlin and company can expect better this week.
Chicago Bears @ New York Giants Pick: Still, we have a heck of a problem laying 4.5 points with an offense that mustered only three against a 2-14 team from a year ago. Sure, the Bears' offense is bad, but it's not this bad that the team should get beaten by more than a TD in this one more than the half the time.
NFL Pick: Chicago Bears +4.5 at Bookmaker Sportsbook.
The following two tabs change content below.
Adam Markowitz
is a staff writer living in the Orlando area. He has covered NFL, MLB, college football, CFL, AFL, NBA, college basketball, NASCAR, golf, tennis, and the NHL for a number of various outlets in his career, and he has been published by a number of different media outlets, including the Orlando Sentinel and the Wall Street Journal.
Latest posts by Adam Markowitz (see all)