Free NBA Playoffs Picks: Los Angeles Lakers vs. New Orleans Hornets Game 3 Preview
If there was ever a chance for the New Orleans Hornets to come up with a big time game to shock the world in NBA playoffs betting action, this is it. They have Game 3 in their backyard at New Orleans Arena on Friday night, and they're taking on the defending champs, the Los Angeles Lakers in their biggest game of the season.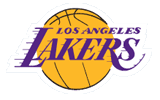 The Lakers haven't quite put on the look of the defending champs in this series at this point, but there are very few that are worried about them winning this series even though it is now a de facto best of five set in which they don't have home court advantage. The offense has only averaged 93.5 points per game in two duels against one of the best defensive teams in the game, and the stars really have yet to really come out and shine. LA is very, very lucky to have won Game 2 at home at the Staples Center. Kobe Bryant had a ridiculously uncharacteristic game when he scored just 11 points on only 3-of-11 shooting from the field. He called out Pau Gasol for his terrible play in Game 1, but after a game like that in Game 2 for Bryant, it's hard for him to really complain that Gasol didn't put out an optimal effort even though he only scored eight points and had just five rebounds. The heroes were Andrew Bynum and Lamar Odom, the latter of which has just been named the NBA's Sixth Man of the Year.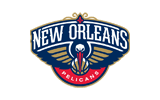 There is definitely some good news and some bad news for the Hornets. The good news is that they have this series tied at a game apiece, and they definitely have proven that they can indeed share a court with the champs. The bad news is that they know they blew a golden chance to shine in Game 2, and they still haven't gotten the best shot from the Lakers yet. Chris Paul has arguably been the MVP of the playoffs to date, as he has scored 53 points in two games and has dished out a slew of assists as well. Trevor Ariza knows all about the Lakers having played with them for two seasons, including playing a vital role in the 2008-09 playoff team. He had been very, very quiet over these last few games for the Hornets, scoring a total of just 17 points in the final two games of the regular season and the first here in the playoffs. However, he really shined on Wednesday, scoring a game high 22 points to go with seven rebounds to lead the way for the Hornets. Still, there is a notable void at the power forward position left by David West, but even if he didn't tear his ACL, this would still definitely be an uphill battle.
Los Angeles Lakers vs. New Orleans Hornets Pick: There's just no way that we can back New Orleans here, even at home. The Lakers are the real deal, and they are going to flex their muscles eventually. This one might be close for awhile, but when push comes to shove, LA pulls away in the second half. Go with the Lakers -4.5.
The following two tabs change content below.
Adam Markowitz
is a staff writer living in the Orlando area. He has covered NFL, MLB, college football, CFL, AFL, NBA, college basketball, NASCAR, golf, tennis, and the NHL for a number of various outlets in his career, and he has been published by a number of different media outlets, including the Orlando Sentinel and the Wall Street Journal.
Latest posts by Adam Markowitz (see all)