The MLB Network will be covering baseball betting action on Thursday night from Kauffman Stadium in Kansas City, as the Kansas City Royals try to get the best of the Minnesota Twins in the first game of a four game set. The first pitch is set for 8:10 ET.
Things are just going from bad to worse for the Twins this year. They are already 20 games below .500 and would have to basically win every single game for the rest of the month of June to be able to get back into the race in the AL Central. They've lost four in a row, and they haven't won a series since taking two games from the Oakland Athletics on the road on May 18th and 19th. In fact, the team hasn't won a series of more than two games all season long. Anthony Swarzak probably had no clue that he was going to be called upon in the Minnesota rotation this year, but this is the spot that he finds himself in on June 2nd. He started 12 times last year and went just 3-7, and in four outings, two of which have been starts this year, the righty is 0-2 with a 3.60 ERA. Swarzak is coming off of the best outing of his career, as he threw eight shutout innings in a 1-0 win against the Los Angeles Angels of Anaheim without getting a decision. He allowed just one hit and two walks, and he struck out a season high four batters.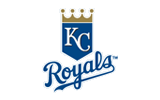 For years, the only constant that the Royals have had is the fact that their closer was one of the best in the game. However, if not for how badly Joakim Soria has pitched this year, perhaps Kansas City would still be in contention right now instead of mired five games below .500. Sean O'Sullivan was thrown into the mix in 2009 at just 22 years old by the aforementioned Halos, and since that point, he has made his way to Kansas City. The righty, to say the least, has not been good. He has had an ERA of around 6.50 in his two seasons pitching with the men of royalty, and this year, he has more walks (24) than strikeouts (17). Batters are hitting .307 against O'Sullivan, and he has a WHIP of 1.68, which is absolutely atrocious. Seven of those walks came against these Twins back on April 30th in a game that the Royals did win 11-2. In his last start though, O'Sullivan allowed 10 runs in 5.2 innings in a brutal 10-1 loss to the Texas Rangers.
Minnesota Twins vs. Kansas City Royals Pick: Still, we just don't see why the Royals, a team that is 19-14 at home, is getting so little respect on the MLB odds in games like this one. Neither of these pitchers have MLB stuff right now, and the man has the better team behind him, surprisingly, is O'Sullivan. Go with the Royals -115 for your MLB picks on Thursday.