It's the Fourth of July, meaning baseball betting action is just getting revved up! Here on our nation's birthday, the Cleveland Indians will look to prove that they are the real deal this year when they take on the perennial powers of the American League, the New York Yankees.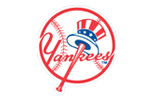 The Bronx Bombers are coming off of a tough battle on Sunday in which they blew a lead in the ninth inning in rare fashion against the New York Mets, but they need to get back on the horse in a hurry to stave off the charging Boston Red Sox at the top of the AL East. On Monday, the Yanks will hand the ball over to AJ Burnett, who is 8-6 with a 4.05 ERA this season. These numbers are awfully respectable for the right hander, who is coming off of a season in which he went 10-15 with a 5.26 ERA and was faced with a ton of boos from the hometown crowd over the course of the end of the season. Burnett really hasn't had a bad start in almost a month, as he has only allowed nine earned runs over the course of his last four starts. The righty is doing a nice job striking out batters this year, as he already has 85 whiffs in 106.2 innings of work, but these 45 strikeouts are just too many for this time of year. However, because batters are only batting .228 against Burnett this year, almost 60 points lower than last season, his WHIP is just 1.27.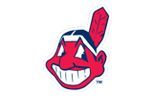 Many thought that Cleveland would already be out of the race in the AL Central by this point. The Tribe have slipped just a bit, but they are still six games above .500 coming into this series with the Bronx Bombers and have a half game lead on the Detroit Tigers. They have a 24-14 record at home, something that they are going to try to improve upon over the course of this very important series. At just 26 years old, Josh Tomlin has been a pleasant surprise in the Cleveland starting rotation this year. The righty had a few bad starts in a row in which he gave up six runs each, including one of which came against these Yankees in the Bronx. However, since that outing back on June 12 in the Big Apple, Tomlin has been great, allowing a total of just six runs in 20.0 innings. Batters are only hitting .242 against Tomlin this year, and he has a 1.03 WHIP as a result. Keeping those walks down has been key, and only allowing 12 free passes in 102.2 innings of work is the reason that Tomlin has a 9-4 record.
New York Yankees @ Cleveland Indians Pick: Normally, we love backing the Indians here at Progressive Field, but on this day, we're just not all that sure that it's a great idea. Tomlin really was smoked against these Yanks the last time around, and on top of that, New York is 8-2 over the course of its last 10 games here in Cleveland. Don't be afraid to lay the lumber with New York -120.