The St. Louis Cardinals and the New York Mets both have their eyes fixated on the playoffs this year, but they are both running out of time to make their statements. The two will meet in MLB betting action on Tuesday night at Citi Field.
The Redbirds are still in this dog fight in the NL Central that really could feature four teams still in it in the dying weeks of the season. There's no doubt that they are going to need to step it up and make some moves to pull away from the rest of the pack, and this is the type of series that they are going to need to win to get the job done. Kyle Lohse is going to hope to keep up his respectable season on Tuesday. The righty is 8-6 with a 3.32 ERA. He is doing a great job just keeping runners off of a base paths as well. Lohse only has a 1.06 WHIP, one of the best marks in the league. Unfortunately for Lohse, he has looked a lot like the man who has just a 10-18 record over his previous two seasons in these last two starts. He allowed five runs in just 5.1 innings against the Tampa Bay Rays on July 3rd, and he came back and followed that up with a seven run outing against the Arizona Diamondbacks. The hope for Manager Tony LaRussa is that Lohse will settle down with his 11 day hiatus, including the All-Star Break, and that he'll really be ready to rock and roll once again versus the Mets.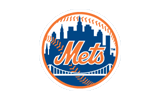 New York, on the other hand, is basically out of it at this point. The Mets are trying to chase down the Atlanta Braves and the Philadelphia Phillies, arguably the two best teams in the National League, and they really just don't have the horses to get the job done. Yes, Jose Reyes is going to be back in the lineup tonight, and it is only a matter of time until David Wright and Ike Davis get back as well, but it's really also only a matter of time until Carlos Beltran and potentially a ton of other players are traded. That being said, it's going to be up to Dillon Gee to once again carry this roster on Tuesday night. Gee has been an MLB bettors dream this year, leading New York to a whopping 11-3 record, one which is definitely to be proud of. Opponents are averaging just 3.1 runs per game with Gee on the hill this year, but like Lohse, there are signs of problems. Over these last two outings, Gee has allowed 10 runs, nine of which have been earned over just 12.2 innings of work. His strikeouts are down (just 11 in his last four starts combined), and as a result, he is just 1-3 in these last four outings.
St. Louis Cardinals @ New York Mets Pick: It's hard because we just don't see how either one of these sides is really in great shape for MLB picks on Tuesday. That being said, we'll take the pup and hope that this is at least a 50/50 proposition and trust Lohse and the Cardinals +100.