The Atlanta Braves self destructed on Saturday against the Cincinnati Reds. Now, the two will duke it out for the rubber game in this three game MLB betting series at Great American Ballpark on Sunday Night Baseball.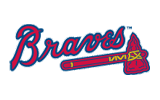 If the Braves thought that they needed bullpen help at the trade deadline before, watching Cincinnati plate seven runs after Derek Lowe left the game on Saturday is only going to expedite the process. Now, with the pen exhausted, it's going to be up to Brandon Beachy to give a great effort. The Catch-22 that Manager Fredi Gonzalez is in right now is that he doesn't want to use his youngster for all that many innings this season as he prepares to really take the next step into the regular rotation next year for Atlanta. Beachy is 3-2 with a 3.75 ERA on the campaign, and he has some solid splits to go with those numbers. The righty has a K/BB ratio of over 4/1, and he has significantly more strikeouts (81) than he does innings pitched (72). Last time out, Beachy allowed six runs in 4.2 innings of work, arguably the worst start of his entire career. He walked five batters, a shock for a man with absolutely impeccable control, and he only had three strikeouts, his lowest total since the middle of May.
The Braves might have bullpen problems, but it is becoming awfully apparently that the Reds are really lacking in the starting pitching department. This unit is awfully thin and doesn't have all that much depth in terms of being able to pitch deep into games. At the back end of this patchwork staff is the man that is going to be on the mound on Sunday night, Dontrelle Willis. The D-Train is still trying to get back on the tracks to regain the form that he had seemingly eons ago when he was with the Florida Marlins. This season, he hasn't been anything special for the Reds, though he was pitching a lot better when he was at the AAA level. Willis has had two starts, both of which have come on the road thus far this year. He allowed two runs in six frames and got a no decision in a 4-3 loss to the Milwaukee Brewers. His next start came eight days later at the Pittsburgh Pirates, and he allowed two runs in 4.2 innings. Command has been a bit of an issue for the southpaw. He has four walks in his 10.2 innings against nine strikeouts.
Atlanta Braves @ Cincinnati Reds Pick: Willis is just a shell of his old self right now, and we just don't trust him even though he is making his Great American Ballpark debut with his newest team. Beachy really has the stuff to be a star in this league, and we trust him on the MLB odds. Back the Braves -120.