The Detroit Tigers have made a huge statement to the rest of the American League this week by taking the first two games of a three game set with the Texas Rangers. They'll go for the sweep on the MLB odds on Thursday afternoon in Motown.
It's interesting that the Rangers have struggled so much in this series after drastically improving their team at the trade deadline by adding Koji Uehara and Mike Adams. Now, one of the arms that they took out of last year's bullpen will be on the bump to try to salvage a game in this series when Alexi Ogando takes the hill. The righty has led Texas to 12 wins in his 20 starts this year, and he has a solid 2.88 ERA to show for his work. He has a 1.04 WHIP, and he has 93 strikeouts in 125 innings of work. Ogando has already faced off with the Tigers twice this season, and he beat both Phil Coke and Justin Verlander, and that meeting against the potential Cy Young Award winner came right here at Comerica Park. The bad news for Texas though, is that it is only 5-17 in its last 22 visits to the Motor City, something that is definitely a bad omen for this duel on Thursday.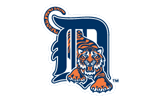 The Tigers have interestingly won every game in this series this year that Ogando hasn't been on the mound, but beating the righty is going to be the big issue on Thursday. The bats have done their job thus far in this series, scoring 11 runs in two games and putting up two awfully consistent efforts. That 'O' is probably going to have to be great once again with Brad Penny on the hill on Thursday. Penny allowed seven runs in just 3.1 innings against the Los Angeles Angels, which has really only crushed his already questionable ERA. The righty is really bordering on keeping his MLB status, as a 4.89 ERA and a 53/40 K/BB ratio in 127.0 innings of work just aren't very good figures. Batters are also reaching base to the tune of a .344 OBP. Penny has allowed at least six hits in 12 consecutive starts, and if he does that against the Rangers, he really could be allowing a huge amount of runs and putting a huge strain on his already tested and generally weak bullpen.
Texas Rangers @ Detroit Tigers Pick: We tend to believe that the Rangers will get their acts together and get something out of this series. It's already been a successful series for sure for the men from Motown, but this won't be their day with Ogando dealing against a negative WAR pitcher. Go with the Rangers -130.