In a week in which a number of games have been called off due to Hurricane Irene, the AL Central will still take center stage, as the Minnesota Twins play host to the division leading Detroit Tigers.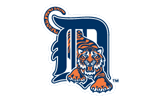 With a 6.5 game lead in the division, the Tigers have to feel pretty darn good about their position heading into the final full month of the year. However, they know that without Justin Verlander on the bump, they're merely an average team and probably wouldn't be leading the division. Fortunately for them, Verlander is the man that is taking the mound on Saturday in an effort to become the first 20-game winner in the majors. No man has won 20 games in August in quite some time, and this might be enough of an effort to not only make Verlander the AL Cy Young Award winner, but potentially the league's MVP as well. Detroit is 20-8 in his 28 starts this year, and his numbers are simply off the charts. Verlander has a 2.28 ERA and a 0.88 WHIP, and he is holding teams down to just 2.8 runs per game on average. He has already thrown 209.2 innings, and he'll surely be in the 250s or so by the time the campaign is over with. Verlander already has two wins this year against the Twins, picking up 'W's on August 16th and July 21st.
The Twins have pretty much given up on the season, and they have shown it by being basically the only team to make significant moves as sellers before the August 31st postseason roster deadline. They traded Delmon Young across the way to the Tigers, and just two days ago, they sent loveable slugger Jim Thome back to where he started his career with the Cleveland Indians. Now, they are in some deep doo in this series, knowing that they have dropped 14 of the last 17 against Detroit. The Tigers are also 7-1 in their last eight clashes here at Target Field, including posting a 6-1 mark this year with three wins by at least six runs. Carl Pavano is going to try to stop the bleeding on Saturday, but he has a tall task in front of him. The righty only has a 4.54 ERA and a 1.38 WHIP, numbers which are awfully run of the mill. Teams are averaging 5.2 runs per game off of him and his bullpen when he is on the mound, which pales in comparison to the 3.8 runs per game that the Twins are giving him.
Detroit Tigers @ Minnesota Twins Pick: It's chalky indeed, but it's clear that Minnesota has just given up on the season. The Tigers are winning this game with Verlander on the mound significantly more often than not.
Free Baseball Pick: Detroit Tigers -200 @ Bookmaker Sportsbook