After taking a 1-0 series lead to flip home field advantage in the ALDS, the Tampa Bay Rays are going to look to take a tremendous advantage in Game 2 when they visit the Texas Rangers.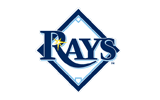 Tampa Bay has actually now won three straight games in the playoffs here in Arlington, something that is awfully impressive to say the least. Manager Joe Maddon pushed all the right buttons and got two homers out of Kelly Shoppach and seven scoreless innings out of rookie Matt Moore, who is part of the future of this franchise. Now, he is going to have arguably his best pitcher on the mound to go for the potential kill shot in this series. James Shields went 16-12 this year with a whopping 11 complete games, four of which were shutouts. He had a 2.82 ERA and a 1.04 WHIP, and batters only hit .217 against him. Needless to say, these are some of the best numbers that he has had over the course of his entire career. Shields also struck out 225 batters on the campaign. Just as CJ Wilson had dominated the Rays before getting blown to bits on Friday, Shields comes into this one full of confidence about his recent form against the Rangers. He struck out a total of 13 batters and allowed just eight hits and one total run in 17 innings of work in two wins against Texas just over a month ago.
Meanwhile, the Rangers are really in a hole right now, and they need to get their way out of it. We understand why Manager Ron Washington chose to put Derek Holland on the mound in Game 2, but we can't help but wonder if this is the move that will truly bite the AL West champs in the rear end. Holland has gone 5-0 in his last six starts, and he hasn't allowed more than three earned runs in a game since August 21st. That qualifies him as the best pitcher that this staff has had in the last month and change. That being said, this is only a man who has a 4.73 career ERA. Holland did have a nice year, going 16-5 with a 3.95 ERA. However, his splits are concerning. A .262 batting average against is nothing particularly special, and 162 strikeouts against 67 walks isn't all that spectacular for a No. 2 pitcher in the postseason either. To make matters worse, Holland has an offense behind him that was absolutely shut down yesterday in a brutal loss at home.
Tampa Bay Rays @ Texas Rangers Pick: Texas has actually only gone 3-10 in its 13 home games in the playoffs over the course of the last two seasons. We have no reason to believe that this is going to be any different.
MLB Pick: Tampa Bay Rays +110 at Bookmaker Sportsbook.