The Detroit Tigers have a golden opportunity to take a 2-1 series lead in the ALDS with their best pitcher on the mound when they take on New York Yankees on Monday night at 8:35 ET.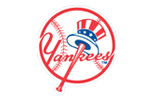 For the first time this year, the Yankees really have some major, major adversity that they have to face. They are going to be going against the best pitcher in baseball, and they have to take at least one of these two games at Comerica Park just to keep their season alive. Their offense was stymied yesterday by Max Scherzer, not exactly the best of the best that the Tigers are throwing out there. The good news is that CC Sabathia is going to be on the hill once again in Game 3. Sabathia pitched two innings in Game 1 before the rains came and wiped the rest of that game out until Friday. We know that this wasn't the best pitcher in the American League this year, but there hasn't been a more consistent pitcher in all of baseball than Sabathia since he moved to the Bronx from the Milwaukee Brewers via the Cleveland Indians. Since coming to New York, Sabathia has gone 5-1 with a an ERA of right around 3.00, numbers were are incredible stellar. He also has at least 19 wins in all three of the years that he has spent in the Big Apple.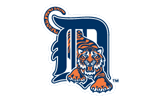 It's not often that we say that this is a game that a team that is in a 1-1 series absolutely has to win, but it's clear that the Tigers have to win this game if they have any hopes of winning the ALDS. Detroit did an amazing job getting out of the Bronx with a split, and now, it has some fantastic momentum on its side. Max Scherzer shut down the Yankees on Sunday afternoon, and now, the hope is that Justin Verlander can continue that momentum and keep the Bronx Bombers down. Verlander is clearly the Cy Young Award winner after going 24-5 this year, but he needs to recover from his one bad inning that he threw in which he allowed a run on Friday in the Bronx. Verlander hasn't been beaten in a game since July 15th, and he has only led his team to one loss in this stretch (we won't count that loss in Game 1). During a 12 game winning streak, there were seven games in which the righty allowed either one run or no earned runs, a streak that virtually no one else in the bigs would be able to pull off.
New York Yankees @ Detroit Tigers Game 3 Pick: This is just too good of a price to pass up on. The Tigers perhaps should be favorites in this series at this point, and Verlander and Manager Jim Leyland know that this isn't a game that they can afford to lose.
MLB Pick: Detroit Tigers -130 at Bookmaker Sportsbook.