The Arizona Diamondbacks fended off elimination from the postseason by beating the Milwaukee Brewers on Tuesday night. Now, they'll have to take another duel at Chase Field to force a decisive Game 5.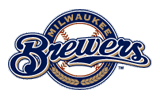 It wasn't a fantastic game really in any respect for the Brewers, and they are going to be facing the prospects of blowing a 2-0 series lead if they don't live to tell about this game. Their offense was nowhere to be found, and Shaun Marcum certainly didn't have his best stuff, allowing a grand slam as a part of the terrible effort. It was just another microcosm of Milwaukee's season, as this team plays fantastic ball on the road and terrible ball at home. The good news on Wednesday though, is that Randy Wolf is going to be on the bump for this game. He's a veteran pitcher with a lot of playoff experience, as he has started almost 400 total games in his career. He went 13-10 with a 3.69 ERA as well, making him one of the more consistent arms on the mound. However, over the course of his last three starts, he allowed 13 runs in just 18.2 innings of work. He also had problems with the long ball, giving up 23 homers on the season, seven of which came in his last five starts.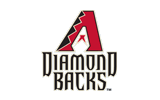 Arizona's young team really doesn't seem to have any nerves right now about facing elimination, and that's a good sign for this one. A lot has been made about how much Milwaukee needed home field advantage in this series for its own cause, but we know that the D'Backs have a fantastic HFA here at Chase Field as well. Last night's win was the 52nd of the season here. Now, it's up to Joe Saunders to keep the season alive for Arizona. The reason that Manager Kirk Gibson probably held Saunders back in this series is because he only has a 5.68 ERA against the Brewers. He also only went 12-13 on the season and allowed five runs in six innings on the final day of the regular season, which guaranteed that the Diamondbacks would have to go on the road to start the playoffs. Saunders only struck out 108 batters against 67 walks, and he allowed 29 home runs on the year. Batters hit .266 against him, which is down 30 points from last year, but it is still a number that is far too high to lead to postseason success.
Arizona Diamondbacks @ Milwaukee Brewers Game 4 Pick: We tend to think that the Brewers got their wakeup call with this bad loss in Game 3. Saving Yovani Gallardo for Game 1 of the NLCS would be crucial, especially if that series just by chance happens to start at home. Even if not, going against Roy Halladay and Cliff Lee isn't a good thing, so the Brew Crew are going to want to save their best arms. This series won't come back to Milwaukee.
MLB Pick: Milwaukee Brewers -110 at Bookmaker Sportsbook.