The home team has won all four games of this National League Division Series, and the Milwaukee Brewers hope that continues on Friday. They'll be busy trying to stop the momentum that the Arizona Diamondbacks are carrying into this fifth and decisive game of this series.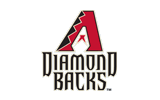 Give the Diamondbacks all the credit in the world. They could have just folded up shop and forgotten all about their season after they were beaten and beaten fairly badly in the first two games of this series. However, they clawed back and fought off a number of Milwaukee chances back at Chase Field, won both games, and now find themselves in a do or die Game 5. The only downside is that Arizona really didn't play all that well on the road this year, going just 43-38. Losing the first two games here at Miller Park didn't do anything to help in that issue either. That being said, Ian Kennedy was a tough nut to crack all season long, and we have a hard time believing that he is going to be put down for a second straight start in this series. Kennedy allowed four runs in 6.2 innings of work in Game 1, which raised his season ERA, including the regular season up to 2.95. This is still a man that has some dangerous stuff, and he might win the Cy Young Award this year, so he is definitely not one to be rested upon.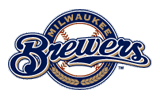 Yovani Gallardo did everything that he needed to do in Game 1 of this series, as he clearly outpitched Kennedy and took advantage of the Miller Park home field advantage as well. This is a man that was only beaten twice during the whole season at home, leading his team to a 59-24 mark overall including the postseason. If Gallardo does get into some trouble, don't be surprised if Zack Greinke is there to bail him out. Greinke pitched well in Game 2 of this series, and though he would be an ideal Game 1 starter against either the Philadelphia Phillies or St. Louis Cardinals, there is no tomorrow without winning on Friday. All of the stops need to come out. The offense for the Brew Crew got back on track on Wednesday, putting up six runs in spite of the fact that it was beaten. Still, we know that Gallardo isn't going to get bounced around like Randy Wolf did, especially at home, and though the bullpen threw a ton of innings in those two games in the desert, most of the big time arms were reserved for what should be a closer game like this one.
Arizona Diamondbacks @ Milwaukee Brewers Pick: This is the one series where home field advantage truly has paid off, and we see no reason for that to change. We tend to think that the Brewers have the better team, we know that they have a comparable pitcher, if not a better pitcher on the mound, and they have that ever so pivotal Miller Park crowd behind them. Go with the hosts.
MLB Pick: Milwaukee Brewers -145 at Bookmaker Sportsbook.