The Milwaukee Brewers and St. Louis Cardinals both have high hopes this year in the NL Central, and the two are going to meet in FOX Saturday Baseball betting action at Miller Park on Saturday afternoon.
Life after Albert Pujols started well for the Cardinals, as they were able to go into South Beach and walk out with a victory over the newly rebranded Miami Marlins. The perception is there that this is a team that just isn't as good as it was last year, though we definitely feel as though we could challenge that. The depth in the pitching staff is one of the keys that cannot be overlooked, and the man that is scheduled to be on the mound in this one, Adam Wainwright, should prove just that. Wainwright was expected to come into last season and contend for the Cy Young Award in the National League, but he never threw a pitch in the regular season after getting injured and needing surgery in Spring Training. It is a sin too, knowing that he had 39 wins over the course of the last two seasons and posted sub-3.00 ERAs in both campaigns. Of course, if Wainwright returns to that type of form, he is going to be a steal at Miller Park over the weekend. We aren't all that optimistic, though.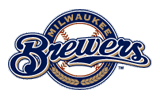 The Brewers won the NL Central last year because of how well that they played at home. They went 57-24, the best home record in the bigs, and they got to that mark thanks to how well both Yovani Gallardo and Zack Greinke pitched in this park. Greinke went 16-6 in just 28 starts last year, his first with the Brewers, and he has to be excited to get the ball in this one against the Cards. The righty really has pitched well against St. Louis, going 5-3 with a 3.75 ERA in his 50.1 innings of work against them. Of course, it is those numbers here at Miller Park that are so exciting. Greinke is now 11-0 with a 3.06 ERA in 15 starts (16 appearances) in this stadium, and though he wasn't always at his best in the playoffs, including when he was rocked for six runs in six frames by these Redbirds in the NLCS from last year, he is still basically untouchable at home. Even with a lineup that isn't nearly as strong without Prince Fielder, Greinke is still a beast.
Join the BTB Expert Handicappers right now! Click Here for our guaranteed MLB picks
The Final Word: Until Greinke gets beaten in this park, it is going to be very difficult to go against him. Perhaps with a different pitcher on the mound, we would feel differently about the Cardinals in this one, but we just don't like their chances coming on the road and beating a Milwaukee team that is just so dominating at home.
St. Louis Cardinals @ Milwaukee Brewers Free Pick: Milwaukee Brewers