Sunday Night Baseball betting action goes to Arlington on Sunday, 4/29, where the Texas Rangers take on the Tampa Bay Rays.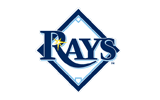 The Rays are just playing remarkable baseball right now, and they have a real chance to make some noise in the American League this year. They have already proven that they can come to Arlington and get the job done against one of the best teams in the game. To make matters even better, David Price is going to be on the bump on Sunday night. Price is coming off of a remarkable start earlier in the week, going nine scoreless and allowing just five hits in a 5-0 win over another team with an awesome offense, the Los Angeles Angels. The bad news for Price though, is that he really hasn't pitched well against this Texas team in his career. He is 0-3 in six career starts against the Rangers, and he has a 5.67 ERA. That doesn't even include some of the poor starts that he had in the playoffs against this team over the course of the last two seasons. Price has never beaten the Rangers at any point during his career, though if that is going to change, this would be a great time for it to happen.
Join the BTB Expert Handicappers right now! Click Here for our guaranteed MLB picks
This has been a brutal last week and a half for the Rangers, who have had to play the Boston Red Sox and the New York Yankees before taking on these Rays, who are playing some of the best ball in the land. Derek Holland has gotten a piece of all three series, and he is going to finish this one out on Sunday. Many love what Holland is doing this year for Texas, going 2-1 with a 4.78 REA. That being said, his splits are still awfully good, with a 21/10 K/BB ratio and a 1.18 WHIP due to the fact that batters are hitting just .214 against him. Holland allowed seven runs in his last start against the Bronx Bombers, and that has really skewed his stats. However, just like Price has struggled in his career against Texas, Holland has definitely not done well against Tampa Bay in the regular season. He has a 3-1 mark, but he also has a 6.51 ERA in 27.2 innings of work. This lefty has a ton of potential though, and as long as he keeps the ball in the strike zone, he is going to be a dominating pitcher to watch.
The Final Word: This is going to be a remarkable game to watch, as we think that both of these pitchers are going to be able to exorcize their demons of the past against their foes. Expect to see a pitcher's duel as advertised.
Tampa Bay Rays @ Texas Rangers Pick: Texas/Tampa Bay Under