Free Football Pick: Minnesota Vikings vs. Seattle Seahawks
New faces will meet their old team on Saturday night at Qwest Field in NFL betting action, as we make our free football pick in the clash between the Minnesota Vikings and the Seattle Seahawks.
To say that the Vikings offense just couldn't get anything going last week against the Tennessee Titans was a bit of an understatement. The offense accounted for just 248 total yards, and the offensive line had an absolutely abysmal game. The line gave up four sacks, and save for a 20 yard run by RB Lorenzo Booker, the running backs only averaged 2.81 yards per carry. QB Donovan McNabb really didn't have a great debut in purple, passing for just 40 yards on 6-of-11 attempts, while rookie QB Christian Ponder wasn't all that effective either. The former Florida State Seminole went 8-of-13 for 84 yards, and he was sacked three times. QB Joe Webb had 45 yards passing and another 33 on the ground, but he was incredibly ineffective in general as well. It's hard to blame the defense, since this unit kept the Titans under 300 yards for the game, but when your offense is only good for one trip into the red zone for the entire game, you're not going to win too often when you allow two TDs.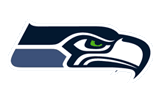 Think that there isn't some bad blood floating around in this game? QB Tarvaris Jackson has to want to perform admirably in this one against the team that basically gave him no chance of succeeding. Jackson had a rough go of it last week, going just 3-of-5 for 13 yards. He was sacked twice to boot. The newly acquired WR Sidney Rice, also from the Vikes, didn't have a catch last week, but you can bet that that will change in this one. Last week was definitely a tale of two halves against the San Diego Chargers. In the first half, the team struggled mightily, allowing the bolts to jump out to a 10-0 lead. However, in the second half, both sides of the ball were lights out. QBs Charlie Whitehurst and Josh Portis led the team on four scoring drives, and the only points against came in the form of a kick return for a TD for San Diego. Needless to say, if that second half effort can be replicated this week, the Seahawks should be in great shape.
Minnesota Vikings @ Seattle Seahawks Pick: We know that Jackson and company are going to be playing better ball this week than they did last week. The question is whether Minnesota is really going to have anymore to bring to the table or not. We don't believe so in the end, and the hosts should pick up their second 'W' of the preseason.
Football Pick: Seattle Seahawks -2.5 at Bookmaker Sportsbook.
The following two tabs change content below.
Adam Markowitz
is a staff writer living in the Orlando area. He has covered NFL, MLB, college football, CFL, AFL, NBA, college basketball, NASCAR, golf, tennis, and the NHL for a number of various outlets in his career, and he has been published by a number of different media outlets, including the Orlando Sentinel and the Wall Street Journal.
Latest posts by Adam Markowitz (see all)