Football Pick: New York Jets @ Denver Broncos Preview
Updated: November 16, 2011
Two teams that are fighting for their playoff lives in the AFC duke it out on the NFL Network's Thursday Night Football betting action, as the New York Jets take on the Denver Broncos.
The schedule makers really didn't have much of a heart for the Jets in this one, as they had to play on Sunday Night Football last week, then turn around, fly across the country to take on a team that is starting to form some sort of an identity. This is a potentially bad matchup for the Jets as well, as they are certainly a heck of a lot less proficient against the run (116.0 YPG, No. 15 in the league) than the pass (210.8 YPG, No. 8 in the league). If Denver can keep the ball on the ground on Thursday night, the New York offense is really going to be tested, as it can't make mistakes. RB LaDainian Tomlinson is out of the lineup, and RB Shonn Greene really hasn't done anything of tremendous note this year, which puts the onus right on the shoulders of QB Mark Sanchez. 2,081 passing yards with 14 TDs against nine picks isn't all that great, and we really don't expect to see all that much out of Sanchez either. His top receiving target is TE Dustin Keller with 473 yards and two scores, though WR Plaxico Burress does have 361 yards and six trips to the end zone.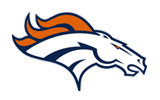 We always knew that Head Coach John Fox was a smart cookie, but we didn't really know just how smart he was until last week. Fox threw the ball exactly eight times against the Kansas City Chiefs, and QB Tim Tebow only completed two of those passes, yet it was still good enough to win the game. Miraculously, all of that action on the ground came with both RB Willis McGahee and RB Knowshon Moreno being knocked out of the game in the first quarter. It's not sounding great for McGahee this week with a hamstring injury in a short week or preparation, and Moreno is now out for the year with an ACL injury. That leaves RB Lance Ball, who toted the rock a whopping 30 times last week to shoulder the load again this week in all likelihood, though WR Eddie Royal was also used as a running back in a pinch as well. The question is what happens if Denver has to play this game from behind instead of ahead. Tebow is only completing 44.8 percent of his passes for 605 yards, and there is a real question what happens if the Jets make him throw it even 20 times on the day.
New York Jets @ Denver Broncos Pick: Kansas City is a train wreck in the middle of happening, so we're not overly surprised at least week's result. In the end, we trust that Head Coach Rex Ryan will be able to come up with a scheme, even if that means keeping nine in the box to stop this Denver rushing game, and come the second half, things could get really, really ugly for the Broncos.
NFL Pick: New York Jets -6 at Bookmaker Sportsbook.
The following two tabs change content below.
Adam Markowitz
is a staff writer living in the Orlando area. He has covered NFL, MLB, college football, CFL, AFL, NBA, college basketball, NASCAR, golf, tennis, and the NHL for a number of various outlets in his career, and he has been published by a number of different media outlets, including the Orlando Sentinel and the Wall Street Journal.
Latest posts by Adam Markowitz (see all)