Football Pick: Chicago Bears @ Detroit Lions Preview
If the Green Bay Packers happen to lose on Sunday Night Football, the 1972 Miami Dolphins will be sitting with their champagne bottles waiting to see if the Detroit Lions get knocked off by the Chicago Bears on Monday Night Football.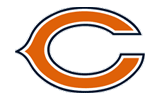 The Bears are more or less the forgotten team in the NFC North, as all of the accolades have gone to the Pack and the Lions. That being said, Chicago really hasn't been all that bad this year. Its losses against the New Orleans Saints and Green Bay are totally excusable, and the truth of the matter is that the club is probably still at least remotely going to be a threat to the postseason when push comes to shove. RB Matt Forte just had an amazing game last week against the Carolina Panthers, rumbling for 205 yard on the ground, and if Offensive Coordinator Mike Martz can keep this type of balance between Forte's abilities on the ground and what QB Jay Cutler is allowed to do with his arm, this team can be pretty darn special. The defense struggled at times last week against Carolina, allowing a slew of yards and points to QB Cam Newton, but this isn't a first this year for the Panthers, who have been a sneakily solid team offensively.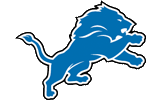 We must admit that the Lions are a heck of a team this year. QB Matt Stafford is healthy, and he is throwing lasers all over the field. His top target, WR Calvin Johnson has been making fantasy football teams all by himself this year as well, as he has two TDs in all four of his outings. RB Jahvid Best is more or less a poor man's Forte, as the two basically have the exact same skill set to work with (though Best is faster and Forte is stronger). The defense might have allowed 30 points last week to the Dallas Cowboys, but it also picked off three passes, two of which were returned for touchdowns as well. In fact, that was what spurred on a huge comeback from 24 points down, and the loss for the hosts ended up being the biggest collapse in team history. Can Detroit keep this magic up? We're really not that optimistic that it is going to carry on for the whole season, but right now, this team and this city are both touched, and with this being such a rare primetime game, it's hard to see how the team isn't going to be fired up to try to keep this roll going.
Chicago Bears @ Detroit Lions Pick: The Lions are going to be an incredibly public play this week. We're just not so sure that they're truly the better team in this game if this one is played 100 times. This is relatively quite a few points to be giving us in a divisional rivalry game in primetime.
NFL Pick: Chicago Bears +5 at Bookmaker Sportsbook.
The following two tabs change content below.
Aaron Ryan
Aaron Ryan has been in the sportswriting biz since the late-90s, and he has worked side by side with some of the best and brightest in sports gambling. Always searching for the best trends in sports, Andrew uses his brilliant math mind to his advantage to beat the books.
Latest posts by Aaron Ryan (see all)