College Football Pick: Alabama Crimson Tide vs. Penn State Nittany Lions Preview
Updated: September 8, 2011
A pair of Top 25 teams meet up for the second straight season in Happy Valley on Saturday in one of the biggest college football betting battles of the year to date, as the Alabama Crimson Tide take on the Penn State Nittany Lions.
Alabama has to be angry about slipping to No. 3 in the polls this week after doing absolutely nothing wrong against the Kent State Golden Flashes a week ago. It still knows though, that it will be the No. 1 team in the land if it runs the table, which is the goal each and every season for Head Coach Nick Saban and company. However, this could be a game of growing pains. Last year, it was Penn State that had the awfully young team coming to Tuscaloosa. This year, the roles are slightly reversed. Sure, the talent level out there for the Tide is off the charts. However, a lot of that talent, like that of QB AJ McCarron is awfully raw and needs some time to improve. McCarron threw two of Alabama's four picks last week against a suspect Kent State defense, and he needs to make sure that improves this week, or the Tide could be watching their title dreams go up in smoke. One thing that we do know of, though? This defense is for real. Don't believe us? Just ask the Golden Flashes. Alabama has now conceded 10 points or fewer in 15 of its last 26 games.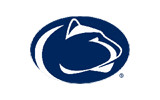 The Nittany Lions know that they are outclassed here, but they have some confidence having gotten their feet wet last year at Alabama. They know what they're up against now, and you can bet that the whole offseason was spent watching tape on the Tide. Last week's win over the Indiana State Sycamores wasn't all that impressive, though there was no shame in a 41-7 decision either. QBs Matt McGloin and Robert Bolden, both of which might be used against the Crimson Tide, only combined to throw for 114 yards. However, neither one really had to work all that hard with the defense doing the majority of the work. This is the side of the ball that really needs to come up big for Head Coach Joe Paterno to pull off one of his bigger upsets in team history. This unit had been torched for at least 21 points in all of its Big Ten games and needed some confidence coming into this season. Perhaps that confidence is just what it got against the Sycamores to start the campaign.
Alabama Crimson Tide @ Penn State Nittany Lions Pick: And then again… maybe not… Alabama is just the clearly superior team in this one, and we don't see any way that the Lions are going to put 20 or more points on the board against it. That being said, the 'D' won't be able to hold Alabama down either. This unit for Coach Saban is going to improve week by week, and it'll take a big, big step in the right direction with a big win at University Park this weekend.
Free NCAA football Pick: Alabama Crimson Tide -10 @ Bookmaker Sportsbook
The following two tabs change content below.
Adam Markowitz
is a staff writer living in the Orlando area. He has covered NFL, MLB, college football, CFL, AFL, NBA, college basketball, NASCAR, golf, tennis, and the NHL for a number of various outlets in his career, and he has been published by a number of different media outlets, including the Orlando Sentinel and the Wall Street Journal.
Latest posts by Adam Markowitz (see all)