NCAA Football Betting: College Football Matchups for Week 9
Updated: October 24, 2013
Here at Bang the Book, we have all of the top matchups of the 2013 NCAA football betting campaign covered! Today, we're taking a look at the best matchups for Week 9!
Tennessee Volunteers (4-3 SU, 4-3 ATS) @ #1 Alabama Crimson Tide (7-0 SU, 4-3 ATS)
Spread: Alabama -28, Total: 51.5
Bryant Denny Stadium, Tuscaloosa, AL – Saturday, October 26th, 3:30 ET
All of the losses of the SEC teams has to be scaring the Crimson Tide just a bit. Even a one-loss Alabama team isn't going to be guaranteed a thing this year, and in the past, that surely would have been good enough to at least keep this team in the driver's seat, if nothing else. The Volunteers are one of the ones to thank for that, knowing that UT pulled off the upset last week of South Carolina at home in a huge win for Head Coach Butch Jones. Of course, these same Vols were obliterated a few weeks ago by Oregon, and this is a very similar game. The Tide have covered three in a row in this series, winning the last three games by exactly 31 points. Should UT pull off the upset in this one, as unlikely as that would be, this would surely be a Top 25 team, even at 5-3.
North Carolina State Wolfpack (3-3 SU, 3-3 ATS) @ #2 Florida State Seminoles (6-0 SU, 5-1 ATS)
Spread: Florida State -32, Total: 58
Bobby Bowden Field at Doak Campbell Stadium, Tallahassee, FL – Saturday, October 26th, 3:30 ET
The Seminoles are all the craze right now, as they know that they have one of the best teams in the country after absolutely destroying Clemson last week on the road. They're deserving of the #2 spot in the land, though we caution that we know winning out probably isn't good enough to get into the title game from here. That said, games like this are only potential landmines that are on the road to the National Championship for FSU. Just look at the Seminoles last season. They were beaten by the Wolfpack on the road in a game that they were well in control in, and when they lost that one, their chances of a title were said and done with. NC State isn't nearly as good as it was last year, especially knowing that it doesn't have anywhere near an NFL caliber quarterback as they did last year with QB Mike Glennon calling the shots.
#12 UCLA Bruins (5-1 SU, 5-1 ATS) @ #3 Oregon Ducks (7-0 SU, 6-1 ATS)
Spread: Oregon -22.5, Total: 70
Autzen Stadium, Eugene, OR – Saturday, October 26th, 7:00 ET
Poor Oregon has to be wondering what more it could possibly do to get into the National Championship Game picture. Oh sure, winning games like this one and the overall bulk of the Pac-12 versus the ACC is clearly going to be enough to vault Oregon back into the #2 spot when push comes to shove, but the fact that this team starts this week in the #3 slot has to be scary. QB Marcus Mariota turns the ball over about as often as Haley's Comet makes an appearance, and this offense is simply one of the most efficient and scary to coach against the nation. Now, poor UCLA, fresh off of its first loss of the season against Stanford has to deal with this mess. This is the rematch of the first ever Pac-12 Championship Game here in Eugene, and odds have it, this is going to be just as ugly as that one was. The Bruins' National Championship hopes hang in the balance for sure, and this isn't an enviable position to be in.
Penn State Nittany Lions (4-2 SU, 3-3 ATS) @ #4 Ohio State Buckeyes (7-0 SU, 5-2 ATS)
Spread: Ohio State -14.5, Total: 56.5
Ohio Stadium, Columbus, OH – Saturday, October 26th, 8:00 ET
The bottom line for Ohio State is simple: It is so far behind in the first BCS rankings that all it can do is keep winning the games on its schedule and hope that two of the three teams in front of it fall. There's no way that the Buckeyes are hopping over the rest of the field any other way. This rivalry against Penn State is always a fierce one, and the road team has actually won five of the last six SU and ATS. The Nittany Lions don't really have anything else in particular to play for, and winning this game would feel like the Super Bowl. However, we know that Head Coach Bill O'Brien doesn't necessarily have a team at his disposal that has the talent level of the Buckeyes, especially with the limitations on scholarships.
#21 South Carolina Gamecocks (5-2 SU, 2-5 ATS) @ #5 Missouri Tigers (7-0 SU, 7-0 ATS)
Spread: Missouri -3, Total: 52
Faurot Field, Columbia, MO – Saturday, October 26th, 7:00 ET
Did you ever really believe, even as recently as three weeks ago that the Tigers were going to be favored over the Gamecocks in this game? South Carolina is on the verge of dropping out of the Top 25, and the oddsmakers suggest that they are going to go the way of the Georgia Bulldogs from last week when they were upset by Vandy and left the rankings. Mizzou has done everything right. The team is 7-0 SU and 7-0 against the number, and there really isn't anything else that we could ask for out of any team whatsoever. QB Maty Mauk really put on a show against the Florida Gators last week here at home, and the fans were doing the Gator Chomp at the end of the game just to mock the team that was perceived to be the better of the two. These two have only met twice in their history. SC won 31-10 last season, but in the Independence Bowl in 2005, the Tigers took a wild 38-31 victory.
#6 Stanford Cardinal (6-1 SU, 3-4 ATS) @ #25 Oregon State Beavers (6-1 SU, 4-3 ATS)
Spread: Stanford -3.5, Total: 56.5
Reser Stadium, Corvallis, OR – Saturday, October 26th, 10:30 ET
Remember when everyone just figured that the Pac-12 North was a two-team race between Oregon and Stanford? And then Washington challenged (and lost to the them both)? Well now, it's Oregon State that is challenging. The Beavers made their mark by getting into the bottom of the BCS rankings. This is more or less the forgotten team in the Pac-12. It's easy to remember that when this team was ranked at the start of the year, Oregon State was beaten by Eastern Washington. Since that point though, QB Sean Mannion has the best passing numbers in the nation, and the team has rolled off six straight wins, most of which have come in very impressive fashion. By the way, the Beavers did beat Utah, the team that beat Stanford. All of a sudden if this game is won by the Beavs, the Civil War looks like it could be for the Pac-12 North. Stanford asserted itself last week against UCLA, beating a real challenger from the Pac-12 South, but many a title campaign has been blown to bits in Corvallis over the years. This is a dangerous game for sure.
Wake Forest Demon Deacons (4-3 SU, 3-4 ATS) @ #7 Miami Hurricanes (6-0 SU, 4-2 ATS)
Spread: Miami -23, Total: 54
Sun Life Stadium, Miami, FL – Saturday, October 26th, 12:00 ET
The Hurricanes have to finally feel like they have been vindicated. They know that they aren't going to be losing any further bowl games after self-imposing a bowl ban in each of the last two seasons, and they now know that they are going to be in a situation where they can play for the National Championship if they run the table. The game to watch out for is the one next week against Florida State at Doak Campbell Stadium, but for the time being, these Demon Deacons aren't a pushover. Wake Forest has scored back to back upsets against reasonable teams from the ACC, and the fact of the matter is that the last time these two played, the Canes got all they could handle and then some in 2009. This isn't going to be a game that is all that easy, knowing that it is a sandwich game for "The U" between the win over North Carolina in dramatic fashion and the big one next week.
#8 Baylor Bears (6-0 SU, 5-1 ATS) @ Kansas Jayhawks (2-4 SU, 2-4 ATS)
Spread: Baylor -34.5, Total: 66
Memorial Stadium, Lawrence, KS – Saturday, October 26th, 7:00 ET
Why not Baylor? The Bears are playing in a big time conference, and they are one of the two teams in that conference that remain undefeated. They have scored at least 69 points in all but one game that they have played this year as well. So why isn't this team one of the Top 5 teams in the land right now even though there are only so many teams that are left without a loss? Because this schedule has just flat out stunk. Baylor is in the Ohio State boat. Nothing that it does, short of having a ton of teams lose in front of it, will get the Bears in the National Championship picture, and this game isn't going to change any of that. The Jayhawks did put up a fight last week against Oklahoma for at least a little bit, and they weren't embarrassed by any stretch of the imagination, but all signs are pointing to this one being a romp even though it is a game that is going to be played at home.
#9 Clemson Tigers (6-1 SU, 3-4 ATS) @ Maryland Terrapins (5-2 SU, 4-3 ATS)
Spread: Clemson -14, Total: 60
Byrd Stadium, College Park, MD – Saturday, October 26th, 3:30 ET
Head Coach Dabo Swinney and Head Coach Randy Edsall can both commiserate with one another before this one. Clemson can only remember when it was ranked #3 in the land. Maryland can only remember when it was ranked in the Top 25. The common thread that these two have? These were the last two teams that Florida State manhandled, and neither has been the same since that point. Clemson is still the alpha dog of the ACC outside of FSU, and it is going to have to show it in this one. However, if the Tigers just feel sorry for themselves, this is a game that could prove to be problematic. Maryland is playing without its starting quarterback or its top two receivers, all of which have suffered long-term injuries just in the last three weeks, which is why the number is so high in this game.
#10 Texas Tech Red Raiders (7-0 SU, 5-2 ATS) @ #15 Oklahoma Sooners (6-1 SU, 3-4 ATS)
Spread: Oklahoma -7, Total: 59
Gaylord Family Oklahoma Memorial Stadium, Norman, OK – Saturday, October 26th, 3:30 ET
The best example of a team that could be really good that is getting no respect right now is Texas Tech. The Red Raiders only have five games left in their season, and the argument could be made that winning all five of those games should make them deserving of a spot in the National Championship Game. Just one problem: This is the first of those games. Oklahoma knows that it has to win this one if it wants to have any shot whatsoever of playing in a BCS bowl game. Texas Tech has a history of playing really well in this series, as it pulled off an upset two seasons ago here in Norman as 29-point underdogs in a game that probably effectively ended the Sooners being one of the most dominating teams in this conference. The Red Raiders have scored at least 33 points in all but one of their games this year, and they might find the sledding tough to keep that stat up in this game.
Florida Atlantic Owls (2-5 SU, 6-1 ATS) @ #11 Auburn Tigers (6-1 SU, 5-2 ATS)
Spread: Auburn -23.5, Total: 51
Jordan Hare Stadium, Auburn, AL – Saturday, October 26th, 7:30 ET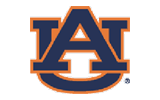 There was a point early in this season that it was though that Auburn would be one of the worst teams in the SEC. Head Coach Gus Malzahn has clearly proven that he is a part of the solution for what has been a horrid football team over the course of the last several years. Of course, FAU was supposed to be a wreck, too. Though it has five losses already this season and won't be going to a bowl game by any stretch of the imagination, it does have one of the best ATS marks in the game at 6-1 ATS. That's why this spread looks a little funky, and likely justifiable so. Clearly, a team that can go on the road and beat Texas A&M should be favored by a comfortable margin over a team like Florida Atlantic, but the Owls continue to hang in there in games, and they very well could lose this one by 18 or so as well.
Furman Paladins (3-4 SU, 0-0 ATS) @ #14 LSU Tigers (6-2 SU, 4-3-1 ATS)
Spread: LSU -46.5, Total: Off
Tiger Stadium, Baton Rouge, LA – Saturday, October 26th, 7:00 ET
It's all not looking so good on Saturday for the Paladins. LSU was beaten last week by Ole Miss for its second loss of the season, and the truth of the matter is that the club is in a lot of trouble going forward. There's no realistic shot of playing for the BCS National Championship, and two losses already in the SEC West means that not only does the team have to run the table, but Alabama has to lose one other game in conference play as well, along for a lot of other things to happen just to get to the SEC Championship Game. More realistic is the fact that the team will end up with four or five losses and go to a middling SEC bowl game like the Gator Bowl. However, this is a game off of a loss at night in the Bayou. LSU doesn't punt these, and it usually wins them by several touchdowns.
Duke Blue Devils (5-2 SU, 5-2 ATS) @ #14 Virginia Tech Hokies (6-1 SU, 3-2-2 ATS)
Spread: Virginia Tech -13.5, Total: 47.5
Lane Stadium, Morgantown, WV – Saturday, October 26th, 3:30 ET
The Hokies have to be wondering what in the heck they have turned themselves into. They know that they only have one loss this year, but that one loss came to Alabama. Is that really so damning to keep this team out of the Top 10 in the land? Apparently so. Perception wise, this game isn't going to help, as the Dookies are still looked at as a joke of a team in spite of that solid 5-2 record. This is the time of year that Duke has tended to fall apart, and last season, it all started when the team hosted V-Tech and was blown out of the water in the second half of the game. Head Coach Frank Beamer might have an ACC Championship in him yet, and winning this game would go a long way towards helping that goal out.
Vanderbilt Commodores (4-3 SU, 3-4 ATS) @ #16 Texas A&M Aggies (5-2 SU, 3-4 ATS)
Spread: Texas A&M -18, Total: 68.5
Kyle Field, College Station, TX – Saturday, October 26th, 12:21 ET
Last week, Vanderbilt took down the #16 team in the land. This week, it is going to have a chance to do the exact same thing. The Aggies were beaten at home twice last season, and they have already been beaten at home twice this season, which makes us believe that this isn't a completely impossible task for the Dores. Both of these starting quarterbacks are nicked up at this point. Though we know that QB Johnny Manziel is going to play in all likelihood, QB Austyn Carta-Samuels is still very much so up in the air. Texas A&M can certainly kiss any hopes of the BCS goodbye with a loss in this game, while the Commodores are trying to figure out how to pull off an upset like this one to be able to perhaps get into the bowl picture. Last week's win over Georgia was a huge step in the right direction, but it might take one more upset like this to get the job done.
#17 Fresno State Bulldogs (6-0 SU, 1-5 ATS) @ San Diego State Aztecs (3-3 SU, 3-3 ATS)
Spread: Fresno State -8.5, Total: 61.5
Qualcomm Stadium, San Diego, CA – Saturday, October 26th, 10:30 ET
This is a dangerous one for sure for the Bulldogs. They are coming off of a great week where they got a heck of a lot of help when it comes to getting into the BCS. Not only did a ton of teams lose around Fresno State, but Louisville was beaten by UCF, which pretty much ensures that the winner of the AAC is going to be outside of the Top 14 at the end of the season. That means that winning out should guarantee the Bulldogs a spot in the BCS. Don't think that this one isn't scary, though. Going into San Diego is never easy even though the Aztecs are down just a bit this season. The home team has won the last two meetings, and the Aztecs have dropped 75 points on the board in those two games, winning and losing one game apiece.
Eastern Michigan Eagles (1-6 SU, 1-6 ATS) @ #18 Northern Illinois Huskies (7-0 SU, 4-3 ATS)
Spread: Northern Illinois -30, Total: 66.5
Husky Stadium, DeKalb, IL – Saturday, October 26th, 3:30 ET
Why Head Coach Ron English hasn't been fired yet is beyond us. He has been on the proverbial hot seat all season long, and once he loses this game by 50 points or so, he will be down to not just 1-7 SU, and 1-7 ATS as well. The Eagles have been a wreck ever since they English got here (well, they were a wreck before that as well), and he needs to go. Meanwhile, Northern Illinois is bracing itself for another potential run at the BCS with QB Jordan Lynch, who just broke the NCAA record for the most rushing yards in a game by a quarterback. He'll try to break that record this week against Eastern Michigan, though we have to imagine that he isn't going to be in the game but maybe three quarters against a team that the Huskies should destroy.
#19 Oklahoma State Cowboys (5-1 SU, 3-3 ATS) @ Iowa State Cyclones (1-5 SU, 3-3 ATS)
Spread: Oklahoma State -12.5, Total: 56
Jack Trice Stadium, Ames, IA – Saturday, October 26th, 12:00 ET
Oklahoma State simply doesn't pass the eye test right now. The team is good, but it isn't good enough to be a Top 15 team in our eyes in spite of the fact that it has just one loss. The Cowboys are still very much so in the race for the Big XII title though, and winning out would ensure a trip to the Fiesta Bowl, if nothing else. Iowa State would just love to get to any bowl game, but that is an unrealistic goal at this point. QB Sam Richardson has played better than a 1-5 record suggests, but this team isn't good enough to do much in the way of damage against any of the best team in the Big XII. An upset could be in the cards, but it would be a big upset at that. ISU has been known for its big time games, including when it ended the National Championship dreams of the Pokes a few years ago.
#20 Louisville Cardinals (6-1 SU, 3-4 ATS) @ South Florida Bulls (2-4 SU, 3-3 ATS)
Spread: Louisville -20, Total: 46.5
Raymond James Stadium, Tampa Bay, FL – Saturday, October 26th, 12:00 ET
The voters were particularly unfair to Louisville this week as we see it. Losing to a team that was elevated into the Top 25 shouldn't drop any team by 12 spots, especially when that loss came right in the closing seconds of the game. The Cardinals deserve to be out of the National Championship picture for the rest of the season, but they didn't deserve to get put behind so many two-loss teams, especially out of the overrated SEC. That said, the oddsmakers know what's up, as they have installed the Cards as 20-point favorites on the road in this one against South Florida. Yes, the Bulls are 2-0 and sitting atop the newly formed AAC, but let's be realistic about this. They are still one of the worst teams in the country, at least amongst those in major college football, and they are likely to get reamed this week as long as Head Coach Charlie Strong and the Cardinals don't totally give up on the season.
Connecticut Huskies (0-6 SU, 1-5 ATS) @ #23 UCF Knights (5-1 SU, 5-1 ATS)
Spread: UCF -22.5, Total: 52.5
Bright House Networks Stadium, Orlando, FL – Saturday, October 26th, 12:00 ET
And we're back in the AAC, where the Knights are holding all of the cards on the road to the Orange Bowl. They are coming off of the biggest win in the history of the school, and if they can parlay that into an Orange Bowl appearance this year, it will be a massive step for the university as a whole. Connecticut meanwhile, is only waiting for basketball season. The Huskies have been abysmal this year, and they are one of the few teams in the land that have made South Florida look good. There's only one cover this year, and that's why UCF has gone from a team that has hosted a grand total of two games against major college football programs in its history (and has lost both) to one that is giving more than three touchdowns in its first ever AAC home game in school history.
#24 Nebraska Cornhuskers (5-1 SU, 4-2 ATS) @ Minnesota Golden Gophers (5-2 SU, 4-3 ATS)
Spread: Nebraska -10.5, Total: 56.5
TCF Bank Stadium, Minneapolis, MN – Saturday, October 26th, 12:00 ET
This is one of the stranger lines that we have seen of the week, as we think that Minnesota is being completely overlooked in this game against a team that flat out isn't all that good. Yes, Nebraska is ranked, but this is a team that has played just one road game this year. The Gophers haven't played the best schedule in the world, and they probably aren't the best 5-2 team in the land by any stretch of the imagination, but they are figuring out how to win games, and that's an admirable trait for a team that thinks it would be a heck of a season if it qualified to go to a bowl game and a tremendous goal to get to a bowl game in Florida. This is a dangerous one for the Children of the Corn for sure.
The following two tabs change content below.
Aaron Ryan
Aaron Ryan has been in the sportswriting biz since the late-90s, and he has worked side by side with some of the best and brightest in sports gambling. Always searching for the best trends in sports, Andrew uses his brilliant math mind to his advantage to beat the books.
Latest posts by Aaron Ryan (see all)