NCAA Football Betting: College Football Matchups for Week 6
Here at Bang the Book, we have all of the top matchups of the 2013 NCAA football betting campaign covered! Today, we're taking a look at the best matchups for Week 6!
Georgia State Panthers (0-4 SU, 2-1-1 ATS) @ #1 Alabama Crimson Tide (4-0 SU, 2-2 ATS)
Spread: Alabama -55.5, Total: 59.5
Bryant Denny Stadium, Tuscaloosa, AL – Saturday, October 5th, 12:21 ET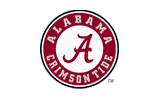 Alabama hasn't had that one game yet this year where it just completely dominated on both sides of the ball and put up some whopping 55-0 game, but that's what is expected in this one. Literally, Georgia State's over/under in this game is just 2.5 points, and it is remarkable to think that this team isn't even projected to score at all in this one. These teams met two years ago here in Tuscaloosa. The Tide won 63-7, covering the number against the Panthers, but most important is the fact that the visitors at least got into the end zone once. That's about the maximum expectation that anyone coming in from Georgia State could possibly have in this game. Bama should literally and figuratively roll from the first snap of the game all the way through this one, even when the third and possibly fourth stringers come in to play.
Oregon Ducks (4-0 SU, 4-0 ATS) @ Colorado Buffaloes (2-1 SU, 2-1 ATS)
Spread: Oregon -39.5, Total: 69
Folsom Field, Boulder, CO – Saturday, October 5th, 6:00 ET
We go from the team that is the biggest favorite of the entire season in FBS vs. FBS games to the biggest road favorite of the entire season in the FBS vs. FBS games. The Ducks are giving nearly six full touchdowns to the Buffs, and probably for good reason. These two teams have been completely lopsided over the course of the last few years with Oregon winning 70-14 and 45-2 since the two teams joined together in the Pac-12. The U of O has a Heisman Trophy favorite in QB Marcus Mariota on the team, and the numbers that the squad are putting up are out of this world. Can Colorado really slow this team down? The insinuation is there that it won't be able to, but we will warn that this offense is a lot better than it has been in recent years. The Buffs will at least produce some points in this one.
#3 Ohio State Buckeyes (5-0 SU, 3-1-1 ATS) @ #15 Northwestern Wildcats (4-0 SU, 2-2 ATS)
Spread: Ohio State -7.5 Total: 60.5
Ryan Field, Evanston, IN – Saturday, October 5th, 8:00 ET
This could be the biggest game in the history of the Northwestern football program, and it is certainly the biggest game of the year to date in the Big Ten. The Buckeyes know that they are rolling towards a spot in either the Rose Bowl or the National Championship Game, and this is one of the very few games that could possibly trip them up. Northwestern meanwhile, wants to prove that it is one of the best teams in the country as well, and winning this game would move it into the Top 10 in the land in all likelihood. These two teams have never really played all that close in this series. Northwestern won in 2004 33-27 in overtime at home as 11.5-point underdogs, but since that point, the Buckeyes have won games in this series by 41, 44, 45, and 35 points as 19, 22.5, 23.5, and 12.5 point favorites. If there was ever a game for the Wildcats to pull off the upset, this would be the time.
#4 Clemson Tigers (4-0 SU, 2-2 ATS) @ Syracuse Orange (2-2 SU, 3-1 ATS)
Spread: Clemson -13.5, Total: 64.5
Carrier Dome, Syracuse, NY – Saturday, October 5th, 3:30 ET
Here we go again for the Tigers. We already know that Clemson has won a couple of these games that it had no business being challenged in, yet everyone is still waiting for that game that is going to trip it up. It almost seems inevitable, and it is known as "pulling a Clemson" for a reason. The Orange meanwhile, are playing in their first massive ACC game in their new conference, and they are hoping to make a statement to move up in the standings in the conference and perhaps make a case for being a contender for the BCS. That's all a pipe dream right now for a club that really can't throw the football all that well, so it is going to be up to the defense to find a way to slow down QB Tajh Boyd and the gang.
#18 Washington Huskies (4-0 SU, 3-1 ATS) @ #5 Stanford Cardinal (4-0 SU, 2-2 ATS)
Spread: Stanford -7.5, Total: 51.5
Stanford Stadium, Palo Alto, CA – Saturday, October 5th, 10:30 ET
Stanford went to the Rose Bowl last season, but that doesn't mean that it forgets the loss that took it out of the National Championship Game picture. The Cardinal were beaten in Seattle by this very U-Dub team, and now, it's time for some payback. However, it isn't going to be an easy one by any stretch of the imagination. The Huskies are legit, and they are looking at a possible shot at becoming a Top 10 ranked team with an upset on the road. Remember that Stanford had won and covered four straight games in this series before the loss to the Huskies last year, though Washington has its sights set on a second straight upset to keep its hopes alive of making it to the Rose Bowl for Head Coach Steve Sarkisian this year.
#6 Georgia Bulldogs (3-1 SU, 1-2-1 ATS) @ Tennessee Volunteers (3-2 SU, 2-3 ATS)
Spread: Georgia -10.5, Total: 63.5
Neyland Stadium, Knoxville, TN – Saturday, October 5th, 3:30 ET
There are a number of teams in the SEC that are in some trouble this week if they don't take care of their own business. UGA is back in the Top 10 in the land, and there is no doubt that they are remaining the top one loss team in America after beating LSU last week. However, could the team slip up and ultimately end up in a really bad spot here in Knoxville? It's been a long time coming for the Vols to win a game like this one, though Head Coach Butch Jones has these boys at least playing competitive football for the most part. Last year, the Volunteers nearly did the job, losing 51-44 Between the Hedges, and that marked the second straight year this game was decided by just a single score. The Volunteers haven't lost a game here in Neyland against Georgia since 2005, and since that point, they are 2-1 SU and ATS.
#7 Louisville Cardinals (4-0 SU, 3-1 ATS) @ Temple Owls (0-4 SU, 1-3 ATS)
Spread: Louisville -34, Total: 58
Lincoln Financial Field, Philadelphia, PA – Saturday, October 5th, 12:00 ET
Herein lies the problem for the Cardinals. They keep winning games, and yet it doesn't matter. Florida State is gaining ground quickly, and Georgia has already hopped in front of them with one loss. Running the table isn't the only thing that needs to happen to give this team a shot at playing for all of the marbles. A ton of teams are going to need maybe not just one, but two losses. Games like this one are no gain games, as even winning by 100 isn't going to do the job to move the team up. The Owls are a wreck this year, as they have already been beaten in all four games, and losses to Fordham and Idaho aren't exactly ones you can take any moral victories away from.
Maryland Terrapins (4-0 SU, 4-0 ATS) @ Florida State Seminoles (4-0 SU, 3-1 ATS)
Spread: Florida State -16, Total: 56.5
Bobby Bowden Field at Doak Campbell Stadium, Tallahassee, FL – Saturday, October 5th, 12:00 ET
The Terrapins are 4-0, but this is the time that they are finally going to be tested for the first time this year. They haven't played a single team of any note, and this is a huge jump up in class from what we have seen so far. Florida State really hasn't played anyone great either, but we have to think that this game at home has to be relatively comparable to playing against Pittsburgh on the road. That game was won very easily, and this one might be as well. The Terrapins haven't had a recent history of any note against FSU, as the Seminoles have won by 27, 25, and 14 in the last three seasons. However, if you go back beyond that, there are some problems for Florida State, including games in 2004 and 2006 that ended in the Terrapins fans rushing the field in College Park. This one isn't a shoe-in.
TCU Horned Frogs (2-2 SU, 1-3 ATS) @ #10 Oklahoma Sooners (4-0 SU, 3-1 ATS)
Spread: Oklahoma -10.5, Total: 46.5
Gaylord Family Oklahoma Memorial Stadium, Norman, OK – Saturday, October 5th, 7:00 ET
There was a point that some college football experts were wondering if the Horned Frogs were going to challenge for the Big XII title this year. They still might, knowing how wide open this conference really is this year, but we don't see it coming as a team that is going to win more than perhaps eight or nine games if it is lucky. Oklahoma is taking over as the only team left in the Big XII that has any chance whatsoever of challenging for a National Championship, as Okie State fell off the map last week. The Sooners have looked much, much better with QB Blake Bell calling the shots under center, as he will be this week. In 2005, the Horned Frogs came here to Norman and pulled off the upset in the opening week of the season, and that's the game that helped put them on the map. Last year, TCU challenged, but it was beaten 24-17 against the Sooners, who have now covered two straight against the Frogs.
#11 LSU Tigers (4-1 SU, 2-2-1 ATS) @ Mississippi State Bulldogs (2-2 SU, 3-1 ATS)
Spread: LSU -9.5, Total: 54.5
Davis Wade Stadium, Starkville, MS – Saturday, October 5th, 7:00 ET
This is another one of those games that could be dangerous for a Top 25 SEC team. LSU is coming off of that big time loss against Georgia that was truly heartbreaking to watch, and if it doesn't come in with its head held high in this one, Starkville could become a dangerous place with all of those cowbells. The Bulldogs have been frustrating this year, but they have played a heck of a schedule to date. The Bayou Bengals haven't lost a game in this series in over a decade, and they have covered three straight. Mississippi State has a history of putting up a fight in this SEC West showdown though, losing by 13 in 2011, by four in 2009, and by 10 in 2008, and the hope is that this one can be a one-score game going into the final few minutes as well.
Kentucky Wildcats (1-3 SU, 1-3 ATS) @ #12 South Carolina Gamecocks (3-1 SU, 1-3 ATS)
Spread: South Carolina -21, Total: 55
Williams Brice Stadium, Columbia, SC – Saturday, October 5th, 7:30 ET
The Gamecocks really had to survive on the road in Orlando last week against UCF, rallying from down 10-0 at halftime in a game that nothing went right in for the first 30 minutes against a very good team that could challenge for the AAC title this year. On top of that, QB Connor Shaw was lost for at least this game with a shoulder problem. Fortunately, if you have to have an SEC game to play the week after losing your starting quarterback, this isn't a bad week to have it happen. The Wildcats are visibly a better team this year than they were last season and have been in recent years, but they are still the worst team in the SEC East for sure, and probably the whole SEC. South Carolina has won and covered the last two games in this series, winning the two games by a combined score of 82-20.
#13 UCLA Bruins (3-0 SU, 3-0 ATS) @ Utah Utes (3-1 SU, 3-1 ATS)
Spread: UCLA -6, Total: 61
Rice-Eccles Stadium, Salt Lake City, UT – Thursday, October 3rd, 10:00 ET
UCLA and Utah really have played very similar schedules to this point. The teams are a combined 6-1 SU and ATS in seven games, and the only thing separating these two from both being perfect is an OT loss by Utah to a very good Oregon State team. The Bruins are counting on QB Brett Hundley, a mobile quarterback that can get it done with his arm or his legs, while the Utes are going after it with QB Travis Wilson, who is a quarterback built in a very similar mold. What's going to separate these two? Probably not all that much. The home team is 4-0 SU and 3-1 ATS in this series since 2006, though Utah has covered three in a row, including last year's 21-14 loss in Pasadena as 9.5-point underdogs. The Utes though, have only put up more than 320 yards in this series once, and that came back in 2007.
Georgia Tech Yellow Jackets (3-1 SU, 3-1 ATS) @ #14 Miami Hurricanes (4-0 SU, 3-1 ATS)
Spread: Miami -5, Total: 55
Sun Life Stadium, Miami, FL – Saturday, October 5th, 3:30 ET
Miami is going to be one of the square teams in the Top 25 on Saturday, but the reason that this point spread is so low is because there just isn't all that much in the way of confidence there. The Yellow Jackets are a darn good team, but they were beaten last week by Virginia Tech. Now, losing again just isn't an option if they have any aspirations of playing for the ACC championship once again. The Hurricanes rightfully won the ACC Coastal Division last year, and they might do it again this season. They've got the inside track for now, and winning this game would only enhance that. QB Stephen Morris was a question mark with an ankle injury earlier in the week, but he is good to go and will be under center on Saturday. The Canes have covered four games in a row in this series, and defending the triple option has been no problem for them with their speed on defense.
West Virginia Mountaineers (3-2 SU, 2-3 ATS) @ #16 Baylor Bears (3-0 SU, 3-0 ATS)
Spread: Baylor -28, Total: 68.5
Floyd Casey Stadium, Waco, TX – Saturday, October 5th, 8:00 ET
It appears as though West Virginia has a new quarterback again. Head Coach Dana Holgorsen, brutally unhappy with the way that his offense has held the ball these first few weeks, named his third starting QB in four games last week in QB Clint Trickett, and the former Florida State pivot didn't disappoint. He threw for over 300 yards and pulled off a huge upset of Oklahoma State that no one saw coming. Can the 'Neers do it again and pull off another shocker in Waco? The Bears have only played three games this year, and they have played against legitimately no one, so this is a tough gauge. What we do know is that there can't possibly be as many points in this one as there were last year when these two played to a 70-63 game last season in Morgantown.
Minnesota Golden Gophers (4-1 SU, 3-2 ATS) @ #17 Michigan Wolverines (4-0 SU, 2-2 ATS)
Spread: Michigan -19.5, Total: 50
Michigan Stadium, Ann Arbor, MI – Saturday, October 5th, 3:30 ET
This is one of the overlooked games of the day, and it's not all that surprising considering the fact that the Golden Gophers are perhaps the most overlooked 4-1 team in America. This isn't the best team in the world, but getting to eight wins and going to a respectable bowl game isn't out of the question. Michigan is just expected to roll, but the team hasn't exactly been blowing teams out of the water of late… Just look at Akron and Connecticut for proof of that. The Wolverines though, have done well in this series, crushing Minnesota in five straight games in this series, including winning by 22 last season and 58 the year before. You have to go back into the 90s to find the last time the Golden Gophers won a game against the Wolverines.
Arkansas Razorbacks (3-2 SU, 2-3 ATS) @ #19 Florida Gators (3-1 SU, 1-3 ATS)
Spread: Florida -11, Total: 43
Florida Field at Ben Hill Griffin Stadium, Gainesville, FL – Saturday, October 5th, 7:00 ET
Arkansas' loss these last couple of weeks to Texas A&M and Rutgers have both been heartbreakers, and both were games that could have been won. Don't discount the possibility of an upset here in Gainesville, knowing that the Gators really haven't looked good all season long. They did win last week against Kentucky, but UF has been saying that since 1979. This is the first time that QB Tyler Murphy is going to get tested against a team that can score at will and play reasonable defense. It would be a huge win for Head Coach Bret Bielema in the SEC for sure. Arkansas has a good history of playing against UF. The last time these two teams met, the Gators won 23-20 on a last second field goal, but they were 24-point favorites on the day. Prior to that though, UF had rolled off eight straight wins both SU and ATS against the Hogs.
Kansas State Wildcats (2-2 SU, 1-3 ATS) @ #20 Oklahoma State Cowboys (3-1 SU, 2-2 ATS)
Spread: Oklahoma State -14, Total: 59.5
Boone Pickens Stadium, Stillwater, OK – Saturday, October 5th, 3:30 ET
Let the questioning begin. Most who saw Okie State play last week probably are thinking that the losses are going to mount up on this team now that the whole scandal from the SI story has been revealed. We aren't sure whether this was a product of that, or a product of just underestimating a road game in a very treacherous conference that requires you play every game with the utmost intensity. The Wildcats are a very similar team to West Virginia from a talent standpoint, and that could be an issue. Remember though, that KSU was beaten by an FCS team at the start of the year, and it has a lot of ground to make up for sure. The Wildcats did win last year by 14, but the season before, the Pokes had to survive a 52-45 game in the year that they came just two weeks away from heading to the National Championship Game. Kansas State is 7-2 ATS in this series since 1998.
#21 Fresno State Bulldogs (4-0 SU, 0-4 ATS) @ Idaho Vandals (1-4 SU, 2-3 ATS)
Spread: Fresno State -26.5, Total: 65
Kibbie Dome Stadium, Moscow, ID – Saturday, October 5th, 5:00 ET
It's not that often that we get to talk about the Kibbie Dome, because it isn't all that often that Idaho hosts a Top 25 team. This isn't your usual Top 25 matchup though, knowing that a little ol' independent that used to play in the WAC is rekindling an old rivalry after being essentially dropped out of college football's hierarchy. The Vandals stink, and they have no recruiting base whatsoever. What little recruiting they do have all wants to play for Boise State. This is a losing situation for sure. Fresno State nearly screwed the pooch last week, as it darn near blew a 42-3 lead and had to squeak out a 42-37 victory. You know that this one isn't going to be taken lightly. Fresno State never lost to Idaho while these two shared the WAC, and it went 5-2 ATS in those seven games as well.
#22 Texas Tech Red Raiders (4-0 SU, 3-1 ATS) @ Kansas Jayhawks (2-1 SU, 0-3 ATS)
Spread: Texas Tech -17.5, Total: 53.5
Memorial Stadium, Lawrence, KS – Saturday, October 5th, 12:00 ET
Texas Tech nearly blew it last year. The team was once again one of the part of the upper middle class of the Big XII as we saw it, and it had to go to overtime to take down a bad Kansas team. The Jayhawks are every bit as bad now as they were then, unless of course you listen to Head Coach Charlie Weis, who really believes that this team is heading in the right direction. His job security won't be made any better this week for sure, as the Red Raiders are coming to town hungry to prove that last year was a fluke. Statistically speaking, T-Tech is clearly the right side in this game. Before last year's blip on the radar, the team went 3-0 SU and ATS in the last three, including winning by 11, 21, and 42 points. The Red Raiders have thrown for at least 530 yards in three of the last four matchups against KU.
#23 Northern Illinois Huskies (4-0 SU, 2-2 ATS) @ Kent State Golden Flashes (2-3 SU, 2-3 ATS)
Spread: Northern Illinois -9, Total: 62.5
Dix Stadium, Kent, OH – Saturday, October 5th, 3:30 ET
Here we are again with Northern Illinois ranked in the Top 25 in the land, and if the team can get some more computer love here in a few weeks, there's a chance to get back to the BCS once again thanks to the fact that the Big XII really isn't all that likely to have a team ranked in the Top 15 when it's all said and done with. Last season, this was one of the few games that terrorized the Huskies, as it was decided in overtime 44-37 in the MAC Championship Game to send NIU to the Orange Bowl. Northern Illinois though, dominated that game, outgaining the Flashes 524-260. Kent State isn't a great team this year, but we should certainly point out that two of these three losses came against Penn State and LSU on the road, certainly not games that are damning by any stretch of the imagination.
#24 Arizona State Sun Devils (3-1 SU, 2-2 ATS) @ Notre Dame Fighting Irish (3-2 SU, 0-4-1 ATS)
Spread: Arizona State -6, Total: 62
Dallas Cowboys Stadium, Arlington, TX – Saturday, October 5th, 7:30 ET
The Sun Devils and the Fighting Irish have essentially played musical chairs here in the Top 25. Notre Dame had a spot last week, while Arizona State didn't, and the two reversed roles this week. When the music stops around 11:00 on Saturday night, which team will land in the rankings once again? The winner is likely to have a spot, and the loser is likely to be left out. This is a crucial game for Notre Dame, which knows that it has to win out if it wants to have any hope of claiming a spot in the BCS once again this year. The Sun Devils have a lot to prove as well. Most believe that the game against Wisconsin rightfully should have gone the other way, and if the boys from the desert are going to reverse out that thought, winning this game in a big time way would help. These two haven't met since 1998 and 1999, and Notre Dame won and covered both meetings.
Illinois Fighting Illini (3-1 SU, 3-1 ATS) @ #25 Nebraska Cornhuskers (3-1 SU, 2-2 ATS)
Spread: Nebraska -9, Total: 61
Memorial Stadium, Lincoln, NE – Saturday, October 5th, 12:00 ET
This is another one of these games where the winner will likely be ranked in the Top 25 and the loser will be dropping out, likely for the foreseeable future. Neither of these Big Ten teams are really all that good, and it is almost seeming to be a sham that either is 3-1 at this point. QB Nathan Scheelhaase and QB Taylor Martinez are going to go down as two of the most underachieving quarterbacks in the history of the conference, even though Martinez is still the only quarterback that Nebraska has ever known while in the Big Ten. These two have yet to meet as conference foes, and you have to go back nearly 30 years to find the last meeting. The Huskers, back when they were dominating, mind you, won 59-14 and 52-25 in two games, easily covering the number against the Fighting Illini in both clashes.
The following two tabs change content below.
Adam Markowitz
is a staff writer living in the Orlando area. He has covered NFL, MLB, college football, CFL, AFL, NBA, college basketball, NASCAR, golf, tennis, and the NHL for a number of various outlets in his career, and he has been published by a number of different media outlets, including the Orlando Sentinel and the Wall Street Journal.
Latest posts by Adam Markowitz (see all)