2013 College Football Matchups for Week 4
Updated: September 17, 2013
Here at Bang the Book, we have all of the top matchups of the 2013 NCAA football betting campaign covered! Today, we're taking a look at the best matchups for Week 4!
Colorado State Rams (1-2 SU, 2-1 ATS) @ #1 Alabama Crimson Tide (2-0 SU, 1-1 ATS)
Spread: Alabama -39.5, Total: 52
Bryant Denny Stadium, Tuscaloosa, AL – Saturday, September 21st, 7:00 ET
The Crimson Tide came up with their biggest win of the season against Texas A&M on the road, though we know that Head Coach Nick Saban surely isn't going to be happy with the fact that his team picked up a few needless personal fouls and gave up far too many points against the Aggies. Alabama though, is still clearly one of the best teams in the land, and this is going to be a relatively easy game. Colorado State has covered back to back games, but there's a big difference between playing the likes of Cal Poly and Tulsa and having to go on the road to Tuscaloosa. Perhaps the Rams could catch the Tide napping just a bit after last week's win over A&M, but there is no way that the two-time defending National Champions are going to ultimately lose this game.
Florida A&M Rattlers (1-2 SU, 0-0 ATS) @ #3 Ohio State Buckeyes (3-0 SU, 2-1 ATS)
Spread: Ohio State -51, Total: Off
Ohio Stadium, Columbus, OH – Saturday, September 21st, 12:00 ET
Last week, we saw one of the HBCUs (historically black colleges and universities) pull off an upset of an FBS team, as Florida International was beaten by Bethune-Cookman (we'll talk about that more in a second when we get to the Wildcats). The Rattlers though, aren't nearly as good as BCU, and Ohio State is obviously a whole heck of a lot better than FIU ever was. The question that is going to be lurking for the rest of the week is whether or not QB Braxton Miller is going to play in this one. QB Kenny Guiton has played well in relief of Miller, and there isn't going to be all that much of a difference one way or the other. This isn't a game that is going to do anything positive for Head Coach Urban Meyer and the gang, while Florida A&M is only in Columbus to pick up a big, fat check for getting killed.
#3 Clemson Tigers (2-0 SU, 1-1 ATS) @ North Carolina State Wolfpack (2-0 SU, 1-1 ATS)
Spread: Clemson -13.5, Total: 66
Carter Finley Stadium, Raleigh, NC – Thursday, September 19th, 7:30 ET
We all have always known that QB Tajh Boyd and company have all of the talent in the world. Beating a team like Georgia was something that was nice, but a lot of people figured that that was a game that could be won. It's these games against teams like NC State on the road that really worry us. It's known as "pulling a Clemson," and can also be called "pulling a Florida State," since both of these teams have a history of blowing it against teams just like this one. Heck, last season, the Wolfpack knocked off the Seminoles right here at Carter Finley Stadium. Last season, Boyd threw for 426 yards and five TDs and rushed for 103 yards and three TDs in a 62-48 victory. The Wolfpack though, have covered three in a row in this series. They are going to need to really kick it up a lot better than they did two weeks ago versus Richmond if they want to hang in this one, but for a nationally televised game in a rather weak card, this could be the biggest shock of the week.
#23 Arizona State Sun Devils (2-0 SU, 1-1 ATS) @ #5 Stanford Cardinal (2-0 SU, 0-2 ATS)
Spread: Stanford -8, Total: 49
Stanford Stadium, Palo Alto, CA – Saturday, September 21st, 7:00 ET
Many figure that the whole Pac-12 title race this year comes down to the game between Oregon and Stanford. Arizona State can throw a monkey wrench into the works though, if it can figure out how to win this game on the road. The oddsmakers are clearly giving the Sun Devils a puncher's chance, and why not? The team has moved to 3-0, and though it probably had no business actually beating Wisconsin last week, it got the job done. Stanford's defense has looked anything but vaunted this year, especially after allowing 20 points to Army on Saturday. On top of that, ASU is 3-0-1 ATS and 3-2 SU in the last five meetings in this series, which could ultimately make this an awfully interesting game in the end.
Florida International Golden Panthers (0-3 SU, 0-3 ATS) @ #6 Louisville Cardinals (3-0 SU, 2-1 ATS)
Spread: Louisville -41, Total: 56.5
Papa John's Stadium, Louisville, KY – Saturday, September 21st, 12:00 ET
Two season ago, FIU actually managed to come on the road and beat the Cardinals. They had a good team by Sun Belt standards at that point though, and WR TY Hilton, now playing for the Colts in the NFL, had a tremendous game. Last season, the Golden Panthers nearly struck again, losing by just seven in what amounted to be a close game against what turned out to be the Big East champs. This year though, this game won't be close. The Golden Panthers have already been clocked by 33 and 38 this year against Maryland and UCF, but the low point was last week when the team was a 2.5-point underdog against a good, yet not spectacular FCS team from Bethune Cookman. The Wildcats simply stormed to a 34-13 win in a game that was never close, and it doesn't bode well in this one against a team that has outscored its foes 120-27 thus far this year.
Auburn Tigers (3-0 SU, 1-2 ATS) @ #8 LSU Tigers (3-0 SU, 2-1 ATS)
Spread: LSU -17.5, Total: 56
Tiger Stadium, Baton Rouge, LA – Saturday, September 21st, 7:45 ET
History suggests that the Tigers from Auburn might be able to put up a fight in this one. They only lost by two points last year at home in what amounted to be a horridly low scoring game with very little offense on either side. That being said, the Bayou Bengals have won the last two meetings played here in Baton Rouge 45-10 and 31-10. Auburn is out of the blocks hot at 3-0 this year, and a win in this game would put Head Coach Gus Malzahn and his boys in the Top 25 in the land in a season in which very few predicted anything more than a bottom level bowl game on the SEC ladder. LSU is up into the Top 10 in the land, and all of a sudden, there is a real chance to challenge for a BCS National Championship this year. Everyone looks beatable, but the Tigers have looked remarkable thus far. Head Coach Les Miles should be thrilled with the way that his boys have played.
Bethune-Cookman Wildcats (3-0 SU, 1-0 ATS) @ #9 Florida State Seminoles (2-0 SU, 2-0 ATS)
Spread: Florida State -39.5, Total: Off
Bobby Bowden Field at Doak Campbell Stadium, Tallahassee, FL – Saturday, September 21st, 6:00 ET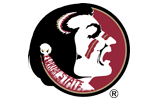 You wouldn't know that Florida State struggled last week against Nevada for a bit of time based upon the 62-7 final score, but indeed, the Noles were losing in the second quarter. It was a 31-0 third quarter that turned that game into a laugher. Bethune Cookman hasn't been beaten yet this season, and it went on the road last week and pummeled Florida International 34-13. Keep a close eye on QB Quentin Williams, who is an FBS level option quarterback for sure. The problem is that the speedy FSU defense probably isn't going to be rattled about the idea for going against the Wildcats in this one even though this is a team that many think really can contend for a deep run in the FCS playoffs. Your stat of the day: Florida State quarterbacks are a combined 26-of-26 passing on first downs thus far this year. For as long as QB Jameis Winston wants to keep putting up stats in this game, he will continue to do so. We don't expect to see him play much into the third quarter in this one, though.
North Texas Mean Green (2-1 SU, 2-1 ATS) @ #10 Georgia Bulldogs (1-1 SU, 1-1 ATS)
Spread: Georgia -32.5, Total: 67
Sanford Stadium, Athens, GA – Saturday, September 21st, 12:21 ET
It's finally time for a reprieve for the Bulldogs, and my how they have earned it! They were beaten by Clemson on the road in Week 1, and they followed that up with a gritty win over South Carolina at home. Now finally, is the chance to relax a bit and take down a North Texas team that just shouldn't have the talent to keep up in this one. We will say this about the Mean Green, though: They're at least fighting hard, and they are just short of being a 3-0 SU and ATS team. They'll be a close call for a bowl game this year, and if they can find a way to hang around for at least a little bit in this game, there will at least be a sense that this is a team that can perhaps put on a good show in a bowl if it gets to six wins. Still, this is a day that QB Aaron Murray and the Dawgs should torch a defense that ranks 96th in the land against the pass.
#14 Michigan Wolverines (3-0 SU, 2-1 ATS) @ Connecticut Huskies (0-2 SU, 0-2 ATS)
Spread: Michigan -17.5, Total: 51
Rentschler Field, Storrs, CT – Saturday, September 21st, 8:00 ET
Whomever decided that Connecticut was going to get a game on national television on ABC should probably end up being fired. The Huskies are terrible. They were beaten down last week by Maryland, and that came on the heels of being beaten by Towson in the opener. Michigan meanwhile, was darn near beaten by lowly Akron last week. The Zips were trendy in the end, and they led that game for a good chunk of the second half before finally falling just a few yards short. Big Blue isn't going to want to make any mistakes in this one the same way that it did against the Zips, but the truth of the matter is that this isn't that much more difficult of a challenge. UConn is a wreck, and playing at home in primetime isn't going to make a difference. In 2010 the last time these two met, Big Blue won 30-10 in Ann Arbor.
New Mexico State Aggies (0-3 SU, 0-3 ATS) @ #15 UCLA Bruins (2-0 SU, 2-0 ATS)
Spread: UCLA -42, Total: 66
Rose Bowl Stadium, Pasadena, CA – Saturday, September 21st, 10:30 ET
Poor New Mexico State. The Aggies are six-touchdown underdogs, and no one is going to think that they can cover this game. They were beaten by three touchdowns last week by UTEP at home, and we are wondering whether this defense can even hold UCLA under 600 yards in this game. New Mexico State has conceded 42, 44, and 56 thus far this season, and things are going to get worse before they get better in all likelihood. Perhaps there's a bit of a hint of letdown after last week's huge comeback win over Nebraska on the road, but QB Brett Hundley has a Heisman Trophy to go try to put his stamp on. He and his mates aren't going to afford losing a game like this one with so much potentially on the line this season. The Bruins won't slip up here, though they have a monster mountain to climb at -42.
Maine Black Bears (3-0 SU, 1-0 ATS) @ #16 Northwestern Wildcats (3-0 SU, 2-1 ATS)
Spread: Northwestern -30, Total: Off
Ryan Field, Evanston, IN – Saturday, September 21st, 3:30 ET
Be very quiet! They're hunting Bears! Northwestern is spookily going to be 4-0 when this week's game against Maine is said and done with, and it is inching closer towards being in the Top 10 in the land. This offense is flying up and down the field with ease, scoring at least 38 points in all three of its games thus far this year. The Black Bears did go on the road and beat UMass earlier this year, but this is a much different game. However, there is a lot of respect that this is one of the better teams in the FCS this season, especially knowing that it was -3 on the road in Amherst. The Wildcats though, have no excuses not to roll to 4-0 and probably at least cover the number when push comes to shove as well.
Savannah State Tigers (1-2 SU, 0-1 ATS) @ #17 Miami Hurricanes (2-0 SU, 1-1 ATS)
Spread: Miami -55, Total: Off
Sun Life Stadium, Miami, FL – Saturday, September 21st, 7:00 ET
Every single time that Savannah State comes to play one of these games against an FBS team, bad things happen. Heck, the Tigers were 51.5-point underdogs against Troy, which isn't exactly the cream of the crop by any stretch of the imagination, and they were beaten 66-3. We have to think that this is going to be a very similar score in this one as well. Remember that last year, Savannah State played basically just over a game and a half against Florida State and Oklahoma State combined (the game against FSU was called due to lightning eventually), and it was outscored 139-0 and outgained 1,095-167. QB Stephen Morris and RB Duke Johnson won't be in the game long. They'll probably run five drives or so before calling it a night and turning things over to the backups.
Tennessee Volunteers (2-1 SU, 1-2 ATS) @ #18 Florida Gators (1-1 SU, 0-2 ATS)
Spread: Florida -17.5, Total: 47.5
Florida Field at Ben Hill Griffin Stadium, Gainesville, FL – Saturday, September 21st, 3:30 ET
There was a point in time that Florida and Tennessee hated each other as much as any two teams did in the nation. Of late, that has tapered out just a bit, knowing that the Gators have really had the one-sided edge against UT. In fact, the last time the Vols won a game in this series was back in 2004, and the margins of victory since that point have been 17, 10, 14, 10, 24, 39, 1, and 9. As you can tell, there aren't a lot of close results. UF is 6-2-1 ATS in the last nine in this series. The problem? Florida's offense is going to have a heck of a time scoring enough points to cover this game. Forget about the fact that the Vols were outgained by 371 yards last week in Eugene. The Florida offense isn't anywhere near the Oregon offense in terms of talent. There isn't a man in the nation that probably needs a win right now more than Head Coach Will Muschamp (save for maybe his former boss, Mack Brown), as a loss would have the buzzards swarming for his job in Gainesville.
Louisiana Monroe Warhawks (2-1 SU, 1-2 ATS) @ #19 Baylor Bears (2-0 SU, 2-0 ATS)
Spread: Baylor -28, Total: 74
Floyd Casey Stadium, Waco, TX – Saturday, September 21st, 4:00 ET
Last season when these two played, the Warhawks were hoping to pull off yet another massive upset. They had already beaten Auburn and Arkansas in consecutive weeks, and Baylor was the third shot. They came close, losing 47-42 in a rare nationally televised home game in the middle of the week. The exposure was great. This year's exposure won't be nearly as good for one of the return trips to Waco. The Bears are still in the Top 25 in the land, and they are going to contend in the Big XII this year, but this ULM team just doesn't seem quite as good. Yes, the Warhawks beat Wake Forest last week, but that 34-0 loss on the road to Oklahoma seems suspect. Meanwhile, granted against Wofford and Buffalo, the Bears have 139 points and have allowed just 16.
Idaho State Bengals (2-0 SU, 0-0 ATS) @ #20 Washington Huskies (2-0 SU, 1-1 ATS)
Spread: Washington -49, Total: Off
Husky Stadium, Seattle, WA – Saturday, September 21st, 3:00 ET
Idaho State might have a couple wins on the season, but the team needs to come further to the west this week to head to Seattle. The bottom line for the Bengals is that they haven't seen a level of competition like this yet, and they aren't going to be ready for it. U-Dub has come out of the blocks on fire, winning at home against Boise State and on the road against Illinois, and this should just be another game where the team storms to victory. RB Bishop Sankey is coming off of a 200+ yard rushing day, while QB Keith Price is coming off of a 300+ yard passing day against Illinois. This one will be a tough number to cover, but the Bengals were getting beaten last year by huge margins all the time. In fact, they allowed 50+ in six of their last seven games of the season.
#24 Michigan State Spartans (3-0 SU, 1-2 ATS) @ #21 Notre Dame Fighting Irish (2-1 SU, 0-3 ATS)
Spread: Notre Dame -7, Total: 42.5
Notre Dame Stadium, South Bend, IN – Saturday, September 21st, 3:30 ET
The truth of the matter is that neither of these teams should be ranked in the Top 25 as we see it. Michigan State is the sloppiest 3-0 team in the country, and it has just four offensive touchdowns scored against FBS teams in two games this year. Notre Dame is lucky not to just 1-2, and the argument could be made that it is one of the lowliest teams to come out of the National Championship Game the season prior in quite some time. Simply put, the Golden Domers aren't very good this year, and we think that they are proving that last season, they were more lucky than good. Notre Dame has covered three in a row in this series, though more important to it is the two straight SU victories by 17 and 18 points. The last time MSU won a game against the Fighting Irish was the "Little Giants" play, the fake field goal in overtime that led the Spartans to a shocking win.
Boise State Broncos (2-1 SU, 1-2 ATS) @ #25 Fresno State Bulldogs (2-0 SU, 0-2 ATS)
Spread: Fresno State -3, Total: 67.5
Bulldog Stadium, Fresno, CA – Friday, September 20th, 9:00 ET
It's not that often that you see Boise State playing a game involving just one Top 25 team, and the Broncos aren't the team with the number next to their name. The Broncos though, aren't the best team in the Mountain West this year in all likelihood; that title probably goes to Fresno State. The Bulldogs have only played two games this year, and they haven't covered either one, but no one is doubting the fact that QB Derek Carr is one of the best in the land at the moment, and he is miles in front of QB Joe Southwick. The Broncos struggled for almost three quarters against Air Force last week at home on national television. If they play like that again in this one, they might get laughed off of the field in Fresno. Don't be shocked if this is a Mountain West Championship Game preview. Boise has covered and won seven in a row in this series dating back to 2006.
The following two tabs change content below.
Adam Markowitz
is a staff writer living in the Orlando area. He has covered NFL, MLB, college football, CFL, AFL, NBA, college basketball, NASCAR, golf, tennis, and the NHL for a number of various outlets in his career, and he has been published by a number of different media outlets, including the Orlando Sentinel and the Wall Street Journal.
Latest posts by Adam Markowitz (see all)