NCAA Football Betting: College Football Matchups for the Bowl Season
Updated: December 21, 2013
Here at Bang the Book, we have all of the top matchups of the 2013 NCAA football betting campaign covered! Today, we're taking a look at the best matchups for the bowl season!
Colorado State Rams (7-6 SU, 9-4 ATS) vs. Washington State Cougars (6-6 SU, 9-3 ATS)
Spread: Washington State -4.5, Total: 66
University Stadium, Albuquerque, NM – Saturday, December 21st, 2:00 ET
The New Mexico Bowl kicks off the bowl season in fine fashion, as these two teams should be flying up and down the field against each other. The Rams have one of the top running backs in the country in RB Kapri Bibbs, who was second in the land with 28 TDs on the ground. Washington State threw the ball just under 60 times per game, and we expect to see QB Connor Halliday busy in this one. These two don't have much in the way of bowl histories, and they have never played against each other, but the winner of this one is going to have a big prize to bring back to their home. Head Coach Mike Leach would love to bring his first bowl victory back to his alma mater, and he is favored to get the job done in the New Mexico Bowl.
#25 USC Trojans (9-4 SU, 6-7 ATS) vs. #20 Fresno State Bulldogs (11-1 SU, 5-7 ATS)
Spread: USC -6, Total: 63
Sam Boyd Stadium, Las Vegas, NV – Saturday, December 21st, 3:30 ET
Remember back in 2005 when the Trojans and the Bulldogs played against each other? It was actually a heck of a game that the #1 team in the land was actually threatened in from start to finish. RB Reggie Bush was the man of the hour in that game, and he saved the day for USC. Since that point, these two teams had taken some pretty mighty falls, but they meet having recovered on the first day of the bowl season. Fresno State won the first ever Mountain West Championship Game, but it could be concerned about motivation level, knowing that it was only three weeks ago when the team blew a chance at being in the BCS. USC though, is quite possibly the most unmotivated team in the nation this bowl season, going to a suspect bowl and playing with its third head coach in the last three months.
Buffalo Bulls (8-4 SU, 8-4 ATS) vs. San Diego State Aztecs (7-5 SU, 6-6 ATS)
Spread: San Diego State -1, Total: 53
Bronco Stadium, Boise, ID – Saturday, December 21st, 5:30 ET
There are definitely a few interesting things to consider in the Famous Idaho Potato Bowl. San Diego State might have won seven games this season, but it also won four of those games in overtime. There's definitely a reason for concern from that standpoint. Of course, we have to question just how strong the MAC really is this year and whether Buffalo, outside of LB Khalil Mack, is really any good. The more important number to recognize is 28, and that's the difference between what Buffalo was positive in turnover margin this year versus what San Diego State was negative in turnover margin. The Bulls have only ever been to one bowl game before in their history, and that was a loss in the International Bowl in 2008 against Connecticut. This is a real chance for the team to get its first bowl win ever.
Louisiana Lafayette Ragin' Cajuns (8-4 SU, 4-8 ATS) vs. Tulane Green Wave (7-5 SU, 9-3 ATS)
Spread: Tulane -1.5, Total: 49
Mercedes-Benz Superdome, New Orleans, LA – Saturday, December 21st, 9:00 ET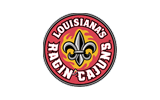 This was the last game to have a line put out there on it, as the Ragin' Cajuns didn't know for a good week and a half whether or not QB Terrance Broadway was going to be playing in the game. He isn't in all likelihood (though he is formally a game-time decision), and that's going to really kill any chance that the offense has of putting up big time points in the New Orleans Bowl. The Green Wave wondered for a while if QB Nick Montana was going to play in this game or not, but he seems to be good to go and is considered probable at this point. These two teams are familiar with each other, and both are staying very close to home to get to the New Orleans Bowl on Saturday night. Last season, the Cajuns crushed the Green Wave 41-13, but Tulane covered the game as 30.5-point favorites. Just a year and change later, now it's Tulane which is favored over ULL, swaying the point spread nearly five full touchdowns.
Ohio Bobcats (7-5 SU, 6-6 ATS) vs. East Carolina Pirates (9-3 SU, 6-6 ATS)
Spread: East Carolina -14, Total: 62
Tropicana Field, St. Petersburg, FL – Monday, December 23rd, 2:00 ET
The Bobcats were massive underdogs last season in the Independence Bowl as well, and they stormed past Louisiana Monroe with ease in that game. That season followed basically the same script as this one, too. Ohio had lost its last few games of the season and looked like a wreck, but the time off for the bowl game got the club back on track in a hurry, and it proved it was much better than its end of season swoon suggested. That's what has happened this season as well, as the Bobcats looked like they had fallen apart, losing their final three games of the regular season before beating up lowly UMass on the last week of the year. East Carolina is a much tougher foe, as it is one which is going to bring a ton of offensive looks to the table. These teams actually played each other in 1998, but not since that point. This is one of the toughest bowl games to try to find on television, knowing that it is right in the middle of the work day for those of us who are stuck working during the week of Christmas, but it could be a fantastic duel.
Oregon State Beavers (6-6 SU, 6-6 ATS) vs. Boise State Broncos (8-4 SU, 6-6 ATS)
Spread: Oregon State -3, Total: 64
Aloha Stadium, Honolulu, HI – Tuesday, December 24th, 8:00 ET
It's a Christmas Eve tradition for sure, and the Hawaii Bowl this year is one of these bowl games which could be a doozy. The Broncos are definitely question marks, knowing that Head Coach Chris Petersen has left for Washington, but the last time there was a coaching change when Dan Hawkins left the Smurf Turf, the Broncos never missed a beat. That said, this is the worst Boise State team we have seen in years, and there's a question as to whether this is a club really capable of beating any team from the Pac-12 this year. The Beavers were a Top 25 on two different occasions, and it was a sin for them that they ended up in such bad shape defensively. Their offense was flat out awesome at times, as QB Sean Mannion put up some of the best numbers in the nation and WR Brandin Cooks was literally impossible stop at times. The Broncos have won three of the five meetings these two have had since 2002, and in each of these games, they have amassed at least 381 yards of offense.
Pittsburgh Panthers (6-6 SU, 4-7-1 ATS) vs. Bowling Green Falcons (10-3 SU, 10-3 ATS)
Spread: Bowling Green -5, Total: 50
Ford Field, Detroit, MI – Thursday, December 26th, 6:00 ET
The Panthers had a frustrating first season in the ACC, and the end result was about the same result they have been coming forward with each of the last few seasons in the Big East. They're in one of the worst bowl games the conference has to offer to its teams. At least it isn't the BBVA Compass Bowl, where Pittsburgh has been going for the last three seasons. The team was disinterested in these last two bowl games, and you could tell watching, but perhaps this year will be different. It's tough going into MAC country and beating the MAC champs though, and that's what Bowling Green is. Remember, the Falcons spoiled the BCS bid of Northern Illinois here on this field, and it is the most balanced team in the conference for sure. Yes, the whole coaching staff is either already gone or going to be gone in the near future, as the staff will be headed to Wake Forest when this game is over with, but this is still one of the better teams you know very little about.
Utah State Aggies (8-5 SU, 8-5 ATS) vs. #23 Northern Illinois Huskies (12-1 SU, 8-5 ATS)
Spread: Northern Illinois -1.5, Total: 58
Qualcomm Stadium, San Diego, CA – Thursday, December 26th, 9:30 ET
It's the last game for QB Jordan Lynch before he tries his hand at the next level of football, and he is going to be leaving Northern Illinois with a ton of records and will clearly go down as the most accomplished player in school history. However, he might end up going out with a two-game losing skid as well. The Aggies are clearly going to have a shot in this one, just as they did in the MWC Championship Game against Fresno State, a very comparable team in terms of talent. Fresno and NIU were locked up against each other all year in the chase for the BCS, but neither was able to ultimately finish that perfect season. The matchup to watch is clearly the Northern Illinois offense against this Utah State defense, which was clearly the best in the Mountain West this year.
Marshall Thundering Herd (9-4 SU, 7-5-1 ATS) vs. Maryland Terrapins (7-5 SU, 7-5 ATS)
Spread: Marshall -2.5, Total: 62.5
Navy-Marine Corps Memorial Stadium, Annapolis, MD – Friday, December 27th, 2:30 ET
There was a point that the Terrapins were undefeated and ranked in the Top 25 this year, but that was just for a hot minute. Then they went to Tallahassee, were smoked 63-0 by Florida State, and barely ended up squeaking into a bowl game. Marshall meanwhile, came close to winning Conference USA this season, coming up just short on the road against Rice in the league title game. Still, this is one of the most impressive offenses in the land, as it is one of the few with a receiver with more than 1,000 yards, a rusher with more than 1,000 yards, a tight end with more than 500 yards, and a quarterback with more than 3,000 yards. QB Rakeem Cato might end up with over 4,000 as well when this bowl game is said and done with. This is where we will find out though, whether those gaudy stats were a product of Conference USA being lousy, or Marshall really having that good of an offense.
Syracuse Orange (6-6 SU, 7-5 ATS) vs. Minnesota Golden Gophers (8-4 SU, 9-3 ATS)
Spread: Minnesota -4, Total: 47.5
Reliant Stadium, Houston, TX – Friday, December 27th, 6:00 ET
You really don't realize it, but the Golden Gophers were pretty darn good this year, and we really think that they have a shot of finishing this season in the Top 25 if the voters give them the break they deserve for playing a good game against the 'Cuse in this one. This was one of the few teams which really challenged Michigan State down the stretch this season, and it did so in a year where Head Coach Jerry Kill missed some games with seizure issues. Syracuse snuck into a bowl game right at the end of the season, upsetting Boston College to get into the Texas Bowl. These two teams did meeting last season, and the Gophers pulled off a modest 17-10 upset in an ugly game played in Minneapolis. Expect this to be one of the lower scoring bowl games of the season as well, as neither of these offenses are really all that stout.
Washington Huskies (8-4 SU, 6-6 ATS) vs. BYU Cougars (8-4 SU, 5-6-1 ATS)
Spread: Washington -3, Total: 60
AT&T Park, San Francisco, CA – Friday, December 27th, 9:30 ET
The Fight Hunger Bowl really might be one of the better bowl games this year to watch, knowing that both the Huskies and the Cougars were both excellent squads. Washington has the added issue of having to deal without a coaching staff essentially, as Head Coach Steve Sarkisian has left for USC, while most of his assistants are sure to be going with him and are going to be checked out. Why is that? Because most of the assistants are set to come from Boise State with new Head Coach Chris Petersen as soon as he takes over. The Cougs were quietly a very strong team this year, and wins over teams like Texas, Middle Tennessee, Utah State, Georgia Tech, Boise State, and Houston look pretty darn good at the end of the day. These two last met in 2010, a 23-17 non-conference win for BYU in Provo, though the Huskies have had their wins in this series as well of late.
Rutgers Scarlet Knights (6-6 SU, 4-8 ATS) vs. Notre Dame Fighting Irish (8-4 SU, 5-6-1 ATS)
Spread: Notre Dame -14, Total: 52.5
Yankee Stadium, Bronx, NY – Saturday, December 28th, 12:00 ET
History will tell you a few things about the Pinstripe Bowl. First off, it's going to be cold, and there will be a good chance of winter-like conditions. Secondly, expect the unexpected. There have been some tremendous games here at Yankee Stadium in the first few years of the Pinstripe Bowl's existence, though this one, we admit, doesn't look to be the greatest. Rutgers might be the worst of all of the bowl teams this year, and it was one of the last ones to qualify in the lousy AAC, while Notre Dame, though definitely a respectable team, isn't anywhere near as good as the team that played for the National Championship last season. This matchup is all about playing at Yankee Stadium for sure. These two teams have met three times since 1996, and the Scarlet Knights don't want to hear about it. Rutgers was beaten 42-0, 45-17, and 62-0 in those three games.
Cincinnati Bearcats (9-3 SU, 6-6 ATS) vs. North Carolina Tar Heels (6-6 SU, 7-5 ATS)
Spread: North Carolina -2.5, Total: 56.5
Bank of America Stadium, Charlotte, NC – Saturday, December 28th, 3:20 ET
Cincinnati has to wonder what it did to deserve this bowl date again. Last season, the team had to play against Duke in a de facto road game in this bowl game, and now, it has to play North Carolina in another de facto road game. The Tar Heels might be the best 6-6 team in the country, as they fought back from a horrid 1-5 start to the season, which was more thanks to the rough schedule than bad football. This offense can put up points in bunches, and the switch to more of a spread and run around look than a drop back in the pocket look has done wonders for this side. UC was no slouch this year though, and though it doesn't have any of these excellent wins on the season to fall back on, it did successfully win the Belk Bowl last season, and it has a good history of late of playing in bowl games. The Bearcats are 5-2 in their last seven trips to bowls.
Miami Hurricanes (9-3 SU, 5-7 ATS) vs. #18 Louisville Cardinals (11-1 SU, 5-7 ATS)
Spread: Louisville -3, Total: 57
Florida Citrus Bowl, Orlando, FL – Saturday, December 28th, 6:45 ET
Last season's Russell Athletic Bowl was hands down, the worst of the 35 bowl games. This year, it is one of the more talked about games outside of the BCS bowls. The Cardinals are wrapping up what has been a good season, though not a fantastic one thanks to that loss to UCF. The sad thing is that without that loss, this might have been the team playing for the National Championship. It's true that the Cards didn't end up dominating the AAC the way most figured that they would, but they did go 11-1, and they are coming off of a season last year where they beat Florida in the Sugar Bowl. This would be another great feather in the cap of Head Coach Charlie Strong, who could be leaving at the end of this one, perhaps for the NFL. The Cards are 3-0 ATS all-time in this series against a Miami team which has made itself ineligible for the last two seasons thanks to NCAA investigations. You know that the Hurricanes are ready to make a statement against one of the Top 25 teams in the land essentially in their own backyard in Orlando.
Michigan Wolverines (7-5 SU, 7-5 ATS) vs. Kansas State Wildcats (7-5 SU, 7-5 ATS)
Spread: Kansas State -3.5, Total: 55.5
Sun Devil Stadium, Tempe, AZ – Saturday, December 28th, 10:15 ET
Michigan was a bit of a wreck at the end of the year, though it did make up for it by almost beating Ohio State at home in the last game of the season. Head Coach Brady Hoke might have his job on the line, especially if this game ends in ugly form. Remember that the reason he was hired is because Rich Rodriguez was blown out in the Gator Bowl by Mississippi State on January 1st, so it isn't unprecedented for Michigan to fire a head coach after a bad bowl game. Kansas State had a frustrating season at times, and that loss to North Dakota State at the start of the year was probably as low as it got. However, the Cats recovered and made it to a bowl game in a year in which a good chunk of major portions of the team turned over, namely at the quarterback position, where last year's Heisman Trophy finalist, QB Collin Klein graduated.
Middle Tennessee State Blue Raiders (8-4 SU, 5-7 ATS) vs. Navy Midshipmen (8-4 SU, 9-3 ATS)
Spread: Navy -6, Total: 55
Amon G. Carter Stadium, Fort Worth, TX – Monday, December 30th, 11:45 ET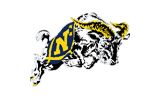 This certainly isn't the sexiest of the bowl games this year, so we are a bit concerned that the 11:45 a.m. start time will bury it. The Blue Raiders did win eight games this year, but when you go back and look at it, there really weren't a lot of good wins on the docket. Navy had a lot of the same issue, as it beat a lot of the bad teams on the slate and lost to a lot of the good ones. The Blue Raiders have only been to three bowl games before in their history, and the only one of the three which they won was at the New Orleans Bowl in 2009 over Southern Miss. The Middies have had absolutely no success in bowl games of late, as the only win that they have in a bowl since 2005 was in the Texas Bowl against Missouri in 2009. Things can't get much worse than they were in the Kraft Fight Hunger Bowl last year for the Midshipmen, as they were slammed 62-28.
Ole Miss Rebels (7-5 SU, 6-6 ATS) vs. Georgia Tech Yellow Jackets (7-5 SU, 5-6-1 ATS)
Spread: Ole Miss -3, Total: 56.5
LP Field, Nashville, TN – Monday, December 30th, 3:15 ET
We hope you like the triple option, because that's what you're going to see a lot of on the 30th. Right after seeing Navy run the ball a ton, Georgia Tech is going to do the same thing. The question is whether the Ramblin' Wreck are finally going to have some success against an SEC team. It doesn't seem all that likely to us. Ole Miss does have five losses this season, but it has one of the up and coming teams in college football for sure with a ton of contributing freshmen who made a big difference. Next season, this could be the equivalent of Auburn. The losses which were all amassed, save for the last one in the Egg Bowl against Mississippi State, came against teams which were ranked in the Top 10 in the land at some point over the course of the year, and they all finished ranked in the Top 15.
Texas Longhorns (8-4 SU, 6-6 ATS) vs. #10 Oregon Ducks (10-2 SU, 7-5 ATS)
Spread: Oregon -13.5, Total: 67
Alamodome, San Antonio, TX – Monday, December 30th, 6:45 ET
The Alamo Bowl just screams like an upset to us. Head Coach Mack Brown is coaching his last game at Texas before stepping down following his Hall of Fame type of career, and the team is going to want to win this one for him in a big time way. Oregon meanwhile, which had some players complaining about going back to the Rose Bowl or the Fiesta Bowl this year, don't have that to worry about any longer. Of course, the Ducks don't really know what it is like to be playing in a pre-January 1st bowl game, something that hasn't happened all that often of late. Remember that this is a home game for the Longhorns essentially, and that home field advantage could loom large, especially playing in the humongous Alamodome. These two teams did meet in a bowl game in 2009, and the Ducks won 35-30 as seven-point underdogs.
Texas Tech Red Raiders (7-5 SU, 5-7 ATS) vs. #14 Arizona State Sun Devils (10-3 SU, 7-6 ATS)
Spread: Arizona State -14, Total: 71.5
Qualcomm Stadium, San Diego, CA – Monday, December 30th, 10:15 ET
The Sun Devils really came on strong at the end of the season, but when push came to shove, they just couldn't get over the hump of Stanford. The Cardinal beat ASU twice this season, and that proved to be why the boys from Tempe couldn't ultimately make it to Pasadena for the Rose Bowl this year. Still, this is a tremendous team, and it was probably one of the major overachievers this year in a very good Pac-12 conference. Texas Tech looked like it was going to be in for a great season when it started off at 7-0, but the schedule got tougher, and in the end, it went 7-5 and is one of the biggest underdogs in the bowl season this year. QB Baker Mayfield is transferring, and that leaves Head Coach Kliff Kingsbury with some decisions to make at the quarterback position for the Holiday Bowl.
Boston College Eagles (7-5 SU, 7-5 ATS) vs. Arizona Wildcats (7-5 SU, 5-6-1 ATS)
Spread: Washington State -4.5, Total: 66
Independence Stadium, Shreveport, LA – Tuesday, December 31st, 12:30 ET
RB Ka'Deem Carey and RB Andre Williams were two of the best running backs in the land this year, and they could end up with over 4,000 yards between them by the time this game is over with. BC ended the season on one of the best runs in college football, scoring four straight wins, three of which came in the ACC, and it was all thanks to the running of Williams, who all of a sudden started ripping off 200+ yard games with regularity. He was hurt in the season finale against Syracuse though, and not shockingly, that was a game which was lost. Arizona did nothing really all that special all season long, knowing that it went just 1-4 ATS in its last five games of the season. The Wildcats have a lot of work to do to get the job done in the Independence Bowl.
Virginia Tech Hokies (8-4 SU, 4-6-2 ATS) vs. #17 UCLA Bruins (9-3 SU, 8-4 ATS)
Spread: UCLA -7, Total: 47
Sun Bowl, El Paso, TX – Tuesday, December 31st, 2:00 ET
Many think that Beamer Ball can get the job done in the Sun Bowl, and we aren't ones to argue with them. This is a long road trip for both of these teams, and quite frankly, it's a game which doesn't make a lot of sense when you look at the other options for where these clubs could have gone. The Bruins sort of got the short end of the stick because they weren't one of the best three teams in the Pac-12 this year, but they definitely are one of the best 20 in the nation, and they deserve this bowl bid. The Hokies proved all season long that they had a great defense under DC Bud Adams, and it wouldn't be a huge shock if QB Brett Hundley, who largely underachieved this season, ends up getting shut down.
Mississippi State Bulldogs (6-6 SU, 7-5 ATS) vs. Rice Owls (10-3 SU, 8-5 ATS)
Spread: Mississippi State -7, Total: 50.5
Liberty Bowl Stadium, Memphis, TN – Tuesday, December 31st, 4:00 ET
We do have to give Head Coach Dan Mullen and the Bulldogs a lot of credit for fighting through a tough SEC West to become bowl eligible on the last week of the regular season by beating Ole Miss. However, this is a much tougher matchup that it is being given credit for, knowing that the Owls have one of the best mid-major teams in America which you know nothing about. Rice managed to win Conference USA this year, and it had a great turnaround from a team which really is never known to be all that special to one which could garner some Top 25 attention when this is all said and done with. Rice has won two straight bowl games in impressive fashion, but this is one of the rare times in its history in which it is taking on an SEC school in a bowl game. In fact, you have to go back to 1960 to find the last SEC team to play Rice in a bowl.
#24 Duke Blue Devils (10-3 SU, 10-3 ATS) vs. #21 Texas A&M Aggies (8-4 SU, 5-7 ATS)
Spread: Texas A&M -11.5, Total: 74.5
Georgia Dome, Atlanta, GA – Tuesday, December 31st, 8:00 ET
Had you told us two seasons ago, while Texas A&M was still in the Big XII, that the Blue Devils and the Aggies would be playing in the last game of 2013, we would have told you that you were nuts. The Aggies have made huge strides in two seasons in the SEC thanks to what seems to be an outgoing QB Johnny Manziel, while Duke has been transformed from SEC doormat to a team which is legitimately one of the best in the ACC. The argument could be made that the Blue Devils were better than Clemson this year, in truth. It might be a bit of a stretch, but winning this game, as Clemson did last year against LSU, would be a massive, massive step for Head Coach David Cutcliffe and the gang. Duke did make it to a bowl game last season for the first time since 1995, but the last time it won a bowl game was back in 1960 in the Cotton Bowl against Arkansas.
UNLV Runnin' Rebels (7-5 SU, 8-4 ATS) vs. North Texas Mean Green (8-4 SU, 9-3 ATS)
Spread: North Texas -6.5, Total: 54.5
Cotton Bowl Stadium, Dallas, TX – Wednesday, January 1st, 12:00 ET
Just admit it. The only ways you'll be watching the Heart of Texas Bowl is if you're a UNLV alum, a North Texas alum, you happen to have at least four TVs on four different bowl games (and that's if you're only watching football and not hockey or anything else on TV!), or if you bet on the game. We do have to admit that we are at least a little bit intrigued in this one, because we know that these are teams which are used to being in bowl games. Head Coach Bobby Hauck for the Rebs was on one of the hottest seats in the country coming into this season, and most were amazed that he wasn't fired last year. Now, he has a contract extension and has his team in a January 1st bowl game. UNLV has only played in three bowl games in its history, none of which have come since 2000, and the team is 3-0 in those games. North Texas has just one bowl win, that coming back in 2002, and it hasn't played in any bowl game since 2004. This is the first time since 1959 that the Mean Green played in any bowl game aside from the New Orleans Bowl.
Nebraska Cornhuskers (8-4 SU, 6-6 ATS) vs. #22 Georgia Bulldogs (8-4 SU, 3-7-2 ATS)
Spread: Georgia -9, Total: 60.5
EverBank Field, Jacksonville, FL – Wednesday, January 1st, 12:00 ET
It will be exactly one year to the day the last time the Bulldogs and the Cornhuskers met in a bowl game, and that bowl game only came a couple hundred miles away in the Capital One Bowl. These two teams know all about each other from that, though QB Aaron Murray and QB Taylor Martinez, the two men who quarterbacked that game, will probably not be available in this one. These two teams underachieved massively this year, though had you told each at the start of the season they would be playing in one of the three New Year's Day bowl games played in the Sunshine State, they probably all would have taken the end result. The records though, leave a lot to be desired, and we have to wonder if the Huskers are firing Head Coach Bo Pelini if this game goes as badly as last season's bowl game against Georgia did.
#19 Wisconsin Badgers (9-3 SU, 9-3 ATS) vs. #9 South Carolina Gamecocks (10-2 SU, 6-6 ATS)
Spread: Wisconsin -1.5, Total: 51
Florida Citrus Bowl, Orlando, FL – Wednesday, January 1st, 1:00 ET
The oddsmakers had a lot of gumption making the third best team in the Big Ten favorites over what is probably the fourth or fifth best team in the SEC this year. The Gamecocks are the higher ranked team, and they were on the verge of being in the SEC Championship Game if not for the fact that Missouri survived a couple scares in games over the course of the season. We know that these Gamecocks lived on the edge all season, and games which were won against those Tigers and UCF probably should have been lost. Wisky was one of the best ATS teams in America all season long, but failing to cover against Minnesota and then getting beaten as nearly four-TD favorites by Penn State really left a heck of a lot to be desired. It's a puzzling line for sure. Keep an eye on DE Jadeveon Clowney, who was most remembered for destroying Michigan's entire offense in the Outback Bowl last season. This is Clowney's last game before entering the NFL Draft and perhaps being the #1 pick.
Iowa Hawkeyes (8-4 SU, 7-5 ATS) vs. #16 LSU Tigers (9-3 SU, 5-6-1 ATS)
Spread: LSU -7, Total: 49
Raymond James Stadium, Tampa Bay, FL – Wednesday, January 1st, 1:00 ET
Good ol' Head Coach Les Miles hasn't done a great job in bowl games over the course of the last several seasons, and we are really questioning whether the Tigers are deserving of being a full touchdown favorite in this one. They were beat down by Alabama in the National Championship Game two seasons ago, and they were edged out by Clemson in a similar looking game last year. Even prior to that, Penn State won the 2009 Capital One Bowl in upsetting fashion. In fact, this is probably the worst bowl game which LSU has played in, in quite some time. You probably have to go back to 1997 when the Bayou Bengals went to the Independence Bowl when they were so irrelevant. Iowa had a great season very quietly, and though all of the biggest games in the Big Ten were lost, the eight wins saved Head Coach Kirk Ferentz, who was on a very blazing hot seat at the start of the year. These two teams played in one of the wildest games you'll ever see in the Capital One Bowl in 2004, as the Hawkeyes won on the last play of the game to beat LSU 30-25.
#4 Michigan State Spartans (12-1 SU, 8-4-1 ATS) vs. #5 Stanford Cardinal (11-2 SU, 7-6 ATS)
Spread: Stanford -5.5, Total: 42.5
Rose Bowl Stadium, Pasadena, CA – Wednesday, January 1st, 5:00 ET
Save for the National Championship Game, this is probably the best bowl game of the year for our money. Michigan State seemed to lurk all season long at the bottom of the Top 25, and it wasn't until it beat Ohio State where it got all of the respect it deserved. This team has one of the best defenses in the nation, and Head Coach Mike Dantonio finally got the offense rolling just a bit in the second half of the campaign. Stanford beat all of the best teams on its schedule this year, including Arizona State twice and Oregon, but in the end, it lost to USC and Utah in completely inexcusable defeats. By definition, we suppose that going to the Rose Bowl makes it a successful season for the Cardinal, but we know those losses are going to ultimately sting. The Cardinal are playing in the Rose Bowl for the first time since 1999. Michigan State hasn't been here to Pasadena since 1965. These teams though, did play in the 1996 Sun Bowl, a game won 38-0 by the Cardinal.
#15 UCF Knights (11-1 SU, 7-5 ATS) vs. #6 Baylor Bears (11-1 SU, 9-3 ATS)
Spread: Baylor -16.5, Total: 68.5
University of Phoenix Stadium, Glendale, AZ – Wednesday, January 1st, 8:30 ET
Neither UCF nor Baylor has ever had a season like this one in their histories, and for both, this is a mammoth step towards making their football programs legitimate. The Bears were headed in this direction with Head Coach Art Briles for quite some time. There is some fear that he will leave for the NFL (or worse… to Texas!) at the end of this game, and that would really kill a lot of the momentum which was built up. UCF not only pulled off a shock against Penn State this year, but it had South Carolina on the ropes in its only loss of the season, and it beat Louisville on the road in an undefeated AAC campaign. The Knights are up and coming for sure, and they have all of the resources in Central Florida to do some real damage going forward. Baylor though, is the biggest favorite in a bowl game this year over what many are just relating to being a mid-major in UCF. The Knights though, can look back at Louisville's win over Florida in the Sugar Bowl as motivation for this one.
#11 Oklahoma Sooners (10-2 SU, 7-5 ATS) vs. #3 Alabama Crimson Tide (11-1 SU, 7-5 ATS)
Spread: Alabama -15, Total: 51.5
Mercedes-Benz Superdome, New Orleans, LA – Thursday, January 2nd, 8:30 ET
The Sooners and the Crimson Tide have both been to gobs of bowl games before, but both have the same sort of knock on them. Neither has played all that well in bowl games that aren't for the National Championship of late. The last time the Crimson Tide were here in New Orleans (not for the National title game) was against Utah, a team which ultimately beat them and beat them up. Oklahoma though, earned this trip to the Sugar Bowl by upsetting Okie State on the road in Bedlam on the last day of the season. Alabama of course, is recovering from that shocking defeat against Auburn in what will clearly go down as the best Iron Bowl in the history of the rivalry. These two teams have played against each other twice in bowl games before, a 24-24 tie in the 1970 Blue Bonnet Bowl and a 17-0 Bama win in the 1962 Orange Bowl. The two have met twice since, and though Oklahoma won both games, the Crimson Tide covered both clashes in 2002 and 2003.
#13 Oklahoma State Cowboys (10-2 SU, 8-4 ATS) vs. #8 Missouri Tigers (11-2 SU, 11-2 ATS)
Spread: Missouri -1, Total: 60.5
AT&T Stadium, Arlington, TX – Friday, January 3rd, 7:30 ET
The Cowboys and the Tigers have to both be disappointed that they lost out on their conference crowns and spots in BCS bowl games on the last day of the regular season. Missouri gave it everything that it had in the SEC Championship Game, and for our money, QB James Franklin proved that he is one of the best quarterbacks in the SEC as well. Okie State can fly up and down the field as well, and that might make this one of the higher scoring bowl games of the year as well. For our money, this is the better of the two games on January 3rd, and yes, we are very aware that there is a BCS bowl game in the midst as well. As former Big XII teams together, these two are very familiar with each other. Okie State covered and won the last three meetings of these teams before the Tigers left for the SEC, and the Cotton Bowl has to be thrilled to be reuniting them here in Arlington.
#12 Clemson Tigers (10-2 SU, 6-6 ATS) vs. #7 Ohio State Buckeyes (12-1 SU, 7-6 ATS)
Spread: Ohio State -2.5, Total: 69
Sun Life Stadium, Miami, FL – Friday, January 3rd, 8:30 ET
Ohio State has to be bummed out that it lost its chance to play for the National Championship, but it is going to get a nice consolation prize here in the Orange Bowl against another of the ACC powerhouses. The Tigers just haven't been able to get over the hump of beating a great team, and this is the last chance for QB Tajh Boyd to prove that he can beat a truly elite squad. Clemson, as you remember, was housed by both Florida State and South Carolina in its only two awesome tests of the season; that win over Georgia doesn't look nearly as good now as it did at that point. The Tigers did win the 1978 Gator Bowl in Jacksonville over Ohio State in the one bowl meeting of these two teams, the only all-time meeting between the two.
Houston Cougars (8-4 SU, 10-2 ATS) vs. Vanderbilt Commodores (8-4 SU, 6-6 ATS)
Spread: Houston -2.5, Total: 53
Legion Field, Birmingham, AL – Saturday, January 4th, 1:00 ET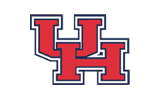 The Commodores have done a remarkable job this season, and the fact that they were able to win eight games in the SEC and once again make it to a bowl game is amazing. We really have a feeling that someone is going to snatch up Head Coach James Franklin, as someone clearly should. Houston had a solid season in the AAC, and it did a nice job playing close with some of the best teams in the conference. The Cougars are definitely up and coming, but they have a lot of work to be done. This is a bit of a puzzling line to us, as normally speaking, the SEC would get the nod against any AAC team played on any field in America. However, the Dores are still getting a bad rap for being the Commodores, and we think they have to go out and earn some respect in Birmingham on January 4th.
Arkansas State Red Wolves (7-5 SU, 6-6 ATS) vs. Ball State Cardinals (10-2 SU, 8-4 ATS)
Spread: Ball State -7.5, Total: 64.5
Ladd Peebles Stadium, Mobile, AL – Sunday, January 5th, 9:00 ET
The Red Wolves are used to being here in Mobile, as this is their third straight season playing in this game. They won their first ever bowl game last season against Kent State, and little did they know the man which led them to that game, Head Coach Gus Malzahn, would be coaching for the National Championship just one season later. As it is, Arky State has done a great job getting to this point once again out of the Sun Belt. Ball State won 10 games this season, and outside of the year which it almost cracked the BCS, this is the best season this team has ever had. The Cardinals have been to six bowl games in their history, but they remain without a win to show for their work in any of those games. This would be the biggest win in school history if Ball State was to get it.
#2 Auburn Tigers (12-1 SU, 11-2 ATS) vs. #1 Florida State Seminoles (13-0 SU, 11-2 ATS)
Spread: Florida State -8.5, Total: 67
Rose Bowl Stadium, Pasadena, CA – Monday, January 6th, 8:30 ET
Auburn was picked to be one of the worst teams in the SEC this year, and just making it to a bowl game would have been considered a triumph. Instead, it managed to almost run the table, with its one loss coming to LSU on the road. The Tigers had their struggles this year, and the argument could be made that they should have lost to both Alabama and Georgia in successive home games. However, there is no doubt that this is one of the best teams in the nation, and Auburn has definitely earned its trip to Pasadena. Meanwhile, FSU, the only undefeated team in the country, really is the undisputed #1 team in America. The Noles scored at least 37 points in every game which they played this year, and they blew everyone's doors off by at least two touchdowns. There weren't many that came even remotely close. Now, they can restore pride and tradition of Seminoles football which hasn't really been had since the late-90s when Bobby Bowden was leading the charge. For the first time, Chief Osceola and Renegade will plant the spear in the middle of the field in Pasadena, as the garnet and gold go in search of their third National Championship at the expense of the SEC, which has won six straight National Championships.
The following two tabs change content below.
Adam Markowitz
is a staff writer living in the Orlando area. He has covered NFL, MLB, college football, CFL, AFL, NBA, college basketball, NASCAR, golf, tennis, and the NHL for a number of various outlets in his career, and he has been published by a number of different media outlets, including the Orlando Sentinel and the Wall Street Journal.
Latest posts by Adam Markowitz (see all)