College Football Betting: Wisconsin vs. Ohio State Pick
Updated: October 26, 2011
The suddenly wide open Big Ten Leaders Division could get dicey on Saturday in college football betting action, when the Ohio State Buckeyes play host to the Wisconsin Badgers.
We've seen it time and time again this year. A Top 10 team in the country gets beaten once, and then all of a sudden it loses again to take itself out of any national consideration. It happened to the Florida State Seminoles, Texas A&M Aggies, and Georgia Tech Yellow Jackets, and the fear is that it might happen to the Badgers as well. Last week's loss at the Michigan State Spartans was a brutal one. It was proof that this team really isn't ready for the big time, yet it also proved that there probably wasn't a team or a venue in the country in which it couldn't win at. That being said, the season really boils down to this for Wisconsin. A loss in this game would ruin virtually any hope of playing in the Big Ten Championship Game, and if that's the case, it'll be off to the Capital One Bowl or the Outback Bowl once again, seemingly always the venue for this team in recent years. The Badgers still rank No. 5 in the nation in scoring at 47.4 points per game and No. 6 in scoring defense at 13.6 points per game, and RB Montee Ball has still outscored all of their foes by the combined score of 114-95.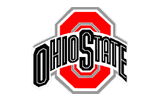 The Buckeyes have really had an awful year this season, and there is a real threat with games against Wisconsin, Purdue, Penn State, and Michigan, that they could miss a bowl game. It'd be devastating to think that this program, once so rich in history and tradition, could fall so flat, so fast, which makes this game all the more important. Winning out won't quite guarantee the Bucks a place in the Big Ten Championship Game, but it would put them just one other Penn State loss away from getting the job done and totally turning this season on its axis. Still, the offense has to get a whole heck of a lot better. Averaging 302.9 yards per game in this conference is a bit of an embarrassment, and the passing attack, without QB Terrelle Pryor, has only been good for 127.9 yards per game. That's No. 115 in the country, and four of the other five teams below OSU have triple option offenses. This defense is going to have to rule the day again as always, and if it allows much more than the 304.9 yards per game that it is averaging, it could be a long night for the hometown crowd.
Wisconsin Badgers @ Ohio State Buckeyes Pick: The Badgers haven't proven anything to us quite yet. The Buckeyes have had two weeks to prepare for this game, just as Michigan State did, and the end result might look shockingly similar. Don't be surprised if there is some magic for the hosts at the Horseshoe on Saturday.
College Football Pick: Ohio State Buckeyes +7 at Bookmaker Sportsbook.
The following two tabs change content below.
Adam Markowitz
is a staff writer living in the Orlando area. He has covered NFL, MLB, college football, CFL, AFL, NBA, college basketball, NASCAR, golf, tennis, and the NHL for a number of various outlets in his career, and he has been published by a number of different media outlets, including the Orlando Sentinel and the Wall Street Journal.
Latest posts by Adam Markowitz (see all)