College Football Betting: Texas Tech vs. Texas Pick
Updated: November 2, 2011
It's a good ol' fashioned Lone Star State shootout on Saturday in Austin, as the Texas Longhorns try to beat the NCAA football odds against the Texas Tech Red Raiders.
What a season that the Red Raiders have had this year… They started off the year as one of the last dozen teams that were undefeated, yet they weren't able to ever crack the Top 25. Then they were beaten in two games and looked like they were going to struggle just to reach bowl eligibility, before they shocked the world and went on the road to beat the Oklahoma Sooners in Norman. All of a sudden, T-Tech had the ranking that it had probably deserved three weeks before but never got. And then, at home, the team suffered a brutal loss last week as a hangover against the Iowa State Cyclones, and they're back wondering about a bowl game again. Remember, this team only has five wins right now, and its last four games are at Texas, Oklahoma State, at Missouri, and at Baylor. That loss to the Cyclones could really prove to be debilitating. That being said, if this team can manage any semblance of defense (something that has been hard for a team ranked No. 101 in total 'D' this year), it can be dangerous. QB Seth Doege has thrown for 2,779 yards and is leading the nation's fifth best passing attack at 359.6 yards per game.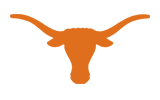 It's not like Texas' season has been all that much less interesting. The team was 4-0 going into the Red River Rivalry against the Sooners and was pasted by 38 points, and then at home, it was demolished by the Oklahoma State Cowboys. After a bye week, the Horns came back and won 43-0 at the Kansas Jayhawks last week, but that win doesn't say a whole heck of a lot. Going to the BCS is still not totally out of the question if the team can run the table, but again, after this game, there are duels against Missouri, Kansas State, Texas A&M, and Baylor, and at best, they are going to be favored in just one of those final four games in all likelihood. And then there was the quarterback drama… QB Garrett Gilbert started off the year, but then he was benched, and finally ended up getting hurt and is out for the season. That being said, neither QB Case McCoy nor QB David Ash has really been all that special this year either, as they have only combined for 1,059 yards and five TDs against five picks this season.
Texas Tech Red Raiders @ Texas Longhorns Pick: The bi-polarity for the Red Raiders scares us quite a bit. That being said, we're just not believers in the Longhorns either. This is a heck of a lot of points to be laying in a rivalry game like this one, and we think that T-Tech can at least keep this one remotely close for awhile. Guns up!
College Football Pick: Texas Tech Red Raiders +14.5 at Bookmaker Sportsbook.
The following two tabs change content below.
Aaron Ryan
Aaron Ryan has been in the sportswriting biz since the late-90s, and he has worked side by side with some of the best and brightest in sports gambling. Always searching for the best trends in sports, Andrew uses his brilliant math mind to his advantage to beat the books.
Latest posts by Aaron Ryan (see all)