College Football Betting: Pac-10 Odds, Preview, and Predictions
Pac-10
Oregon Ducks +150
Washington Huskies +350
Oregon State Beavers +350
UCLA Bruins +500
Arizona Wildcats +500
Stanford Cardinal +650
California Golden Bears +800
Arizona State Sun Devils +1200
Washington State Cougars +3000
USC Trojans OTB
Click on the links below for full team previews and all of the college football betting odds, college football previews, and college football predictions for each team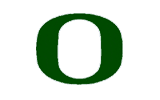 Oregon Ducks: The Ducks were probably going to be one of the favorites to win the National Championship this year if not for the fact that QB Jeremiah Masoli was kicked off the team for off the field issues. The Quack Attack is still going to be strong with QB Nathan Costa under center, but averaging 36.1 PPG as they did in 2009 is going to be a tall task. RB LaMichael James is going to have to be a workhorse as he was last year in his freshman campaign. Don't be shocked to see James go over 1,500 yards for the second straight year in spite of the fact that he has also been suspended for the first game of the season. Roadies at USC, Cal, Tennessee, and Oregon State will be difficult, but the U of O should be up to the challenge.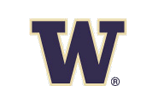 Washington Huskies: Just two years ago, the Huskies were sitting at the bottom of the Pac-10 and in a huge pit. Now, QB Jake Locker is in his senior season and is a legitimate Heisman Trophy candidate. HC Steve Sarkisian probably can become a conference coach of the year if he can lead U-Dub anywhere near the Rose Bowl. The schedule does set up relatively well in conference, as the hardest road games are in Southern Cal and Oregon. There are five roadies on the conference slate, so making a bow game isn't a guarantee, especially with games against BYU and Nebraska out of conference.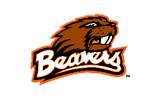 Oregon State Beavers: The Rodgers brothers are back once again for the Beavers, and that means great things are coming in Corvallis this year. The two should combine for at least 3,000 yards from scrimmage once again this season, and both are longshot Heisman Trophy potentials. QB Sean Canfield has graduated, but this won't be the first time that the Rodgers brothers have had to switch signal callers. Could the Civil War be for the Rose Bowl this year? Don't discount the possibilities, though the first three games of the season against TCU, Louisville, and Boise State are certainly no easy tasks.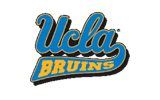 UCLA Bruins: This could be a make or break season for HC Rick Neuheisel. He has a group of assistants together that should make for a fantastic staff, and with USC down and potentially out this season on bowl probation, this is the season that the Bruins are expected to thrive. UCLA just narrowly made a bowl game last season, and the prospects this year might not ultimately be much better. Having a bunch of question marks on an offense which averaged just 22.0 points per game isn't going to help. Games against K-State, Houston, and Texas out of conference are a bear, while roadies to Cal, Oregon, and Washington are all probable losses. A 6-6 season should be considered a triumph.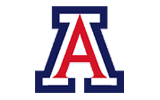 Arizona Wildcats: The Wildcats were an overtime away from playing for the Rose Bowl last year. Arizona ranked a respectable 59th in total offense last year in the nation at 384.5 YPG. However with QB Nick Foles back for his second season as a starting signal caller, HC Mike Stoops has to think that he has a great chance of improving from an 8-5 year of 2009. Don't be shocked if the U of A finds a way to make a deep run undefeated, especially if the team can find a way to upset Iowa on September 18. Save a trip to Oregon, the hardest games on the schedule are all in the desert.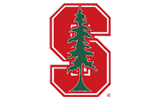 Stanford Cardinal: HC John Harbaugh probably has done the best job in the Pac-10 of all of the coaches. There aren't many teams that can say that they have beaten USC twice in a row in Pasadena, but that's exactly what has happened for the Cardinal in 2007 and 2009. Stanford is going to sorely miss RB Toby Gerhart, who is now rushing for the Minnesota Vikings. However, last year was a great first season as a starting QB for Andrew Luck, who threw for 2,575 yards. The prospects for Luck are incredibly high, as many think he can be the best QB in the Pac-10, including Locker.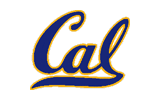 California Golden Bears: Could HC Jeff Tedford be on the way out in Berkeley? Yes, the Golden Bears won eight games last season, but all in all, the team has really underachieved by its own standards. Cal hasn't played in the Rose Bowl under Tedford. RB Jahvid Best was lost last season for a good chunk of the year. However, RB Shane Vereen proved to be a capable backup. He could have a huge year, especially in an offensive happy conference. There are only four roadies in conference play, one of which is at Washington State. The final month of the season could produce four wins, but Oregon, Stanford, and Washington coming to Cal aren't certain wins. This is definitely a team that is up in the air.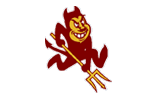 Arizona State Sun Devils: The Sun Devils are a train wreck waiting to happen this season. Most of the skill players from this squad are gone, and the offense was already atrocious. Repeating last season's 334.4 yards and 22.3 points per game would be a recipe for disaster. The defense was solid last year, ranking in the Top 30 in the nation in most categories, but the schedule is atrocious this year to be able to repeat that. There are six roadies on the schedule in 2010, including games at Wisconsin, Oregon State, Washington, Cal, USC, and Arizona. To make matters worse, the only out of conference games that aren't against the Badgers are against FCS teams.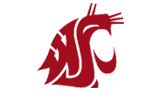 Washington State Cougars: Then there are the Cougars… Wazzou might be the worst FBS team in the country for a second straight season. Last year, the argument could have been made that the Cougs were the worst in the country as well regardless of conference. Going 1-11 is no joke, and neither is the fact that the team averaged just 248.7 YPG and 12.0 PPG… especially when your defense is the worst in the nation at 511.8 YPG and gave up 38.5 PPG.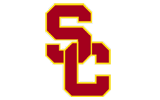 USC Trojans: The Men of Troy are still inevitably one of the best teams in the country, but there is a big question about how hard they are going to play this year knowing that they don't have a bowl game to look forward to. However, new HC Lane Kiffin can put a chip on his team's shoulder. Not only does USC have to feel slighted by the departed Pete Carroll, but there are a number of teams that are on the slate this year that defeated the Trojans in 2009. Look out Stanford and Oregon… You're probably the biggest foes that USC has circled on its calendar this year.

The following two tabs change content below.