College Basketball Betting: Vanderbilt vs. Kentucky, SEC Final Pick
A perfect season in the SEC is going to be on the line for the Kentucky Wildcats, as they try to finish off a great regular season as they take on the Vanderbilt Commodores for the third time this year.
Join the BTB Expert Handicappers right now! Click Here for our guaranteed college basketball picks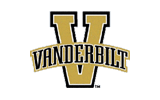 The Commodores probably have more to gain of all of the teams that are playing on Sunday. The Dores know that they are in the dance, but who knows how far they'll be able to move up if they can take Kentucky down? It hasn't been the greatest tournament in the world for John Jenkins relatively speaking, as he is averaging 20.0 points per game this year. However, when he really needed to come up strong, he put up 23 points against the Ole Miss Rebels, a team that needed that game to have a shot of getting into the NCAA Tournament. The difference for Vandy in this tournament has been its defense. The team has only allowed 94 points over the course of the two games, and that is a heck of an accomplishments in this conference. The Commodores allowed 65.0 points per game this season, and teams shot just 42.0 percent from the field against them. However, when playing away from home this year, they allowed 72.2 points per game, and that is a heck of a difference for a team that has been a solid ATS team outside of Nashville this year.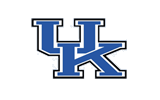 Kentucky is still perceived as the best team in the nation, and it knows that it is going to be the overall No. 1 seed in the NCAA Tournament barring a tremendous shock regardless of what happens in this one. That being said, the team is now 18-0 in conference play, and it is truly a great accomplishment, regardless of which conference you are in, to be able to put together a perfect season. The LSU Tigers and Florida Gators have given the Wildcats a heck of a run over the course of these last two days. UK didn't cover the point spread in either game. In that win against UF though, it is hard to knock the Wildcats. All five starters scored in double digits. Anthony Davis had a double-double with 15 points and 12 boards, and both Terrence Jones and Michael Kidd-Gilchrist were both awfully close to double-doubles as well. This is what is going to happen when this team runs up against teams that are undersized like Florida is, but this is going to be a different challenge going up against a team with some height and size.
The Final Word: Sure, we know that Vandy is going to be a team that plays loose on Sunday, knowing that it could be ready to pull off a great upset. The Wildcats are just a tremendously superior team though, and we have to remember that these two games that the teams played this year, neither game was all that close. Don't think the 'Dores are going to be able to stick around against UK.
Vanderbilt Commodores @ Kentucky Wildcats Pick: Kentucky Wildcats -6.5
The following two tabs change content below.
Adam Markowitz
is a staff writer living in the Orlando area. He has covered NFL, MLB, college football, CFL, AFL, NBA, college basketball, NASCAR, golf, tennis, and the NHL for a number of various outlets in his career, and he has been published by a number of different media outlets, including the Orlando Sentinel and the Wall Street Journal.
Latest posts by Adam Markowitz (see all)