College Basketball Betting: North Carolina vs. Duke Pick
Arguably the best rivalry in college basketball takes place in Durham on Saturday with a ton of implications in the ACC and the NCAA Tournament, as the Duke Blue Devils look for the season sweep of the North Carolina Tar Heels.
Join the BTB Expert Handicappers right now! Click Here for our guaranteed college basketball picks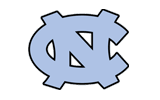 We aren't so sure that it is a pre-requisite for the Tar Heels to win this game if they want to be a No. 1 seed in the NCAA Tournament, but we know that they are certainly going to either need this or the ACC Tournament title, if not both to get the job done. There still has to be a lot of sentiment of hatred for this game, not even just because it is Duke on the other side of the court, but that the Blue Devils beat them with a furious rally late on to essentially steal one. We are still confused as to how Duke really did it in this Tobacco Road showdown a month ago, because Tyler Zeller, Harrison Barnes, and John Henson really should have been dominating the game. The Blue Devils just don't have the athleticism and the experience to stick around with these guys on paper; but then again, that's why the games are actually played on the court and not on paper. Since that loss to the Dookies though, Carolina has been on fire, rolling off six straight wins, including covering all but one of those games (and that was by a hook at Virginia).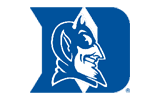 The argument could be made, mostly on the back of that upset in Chapel Hill a few weeks ago, that the Blue Devils should be a No. 1 seed in the NCAA Tournament if it were to start today. That being said, they would almost certainly fall off of that line if they were to lose this one, though they would probably officially control their own destiny for a top seed in the ACC Tournament if they were to win it. Austin Rivers is going to be the man of the hour in this one. The Winter Park, FL native has averaged 15.3 points per game this year, and he has come up with some huge efforts here in ACC play. He had 29 against the Tar Heels, including knocking down six three-pointers. Seth Curry and Ryan Kelly both had strong games on the perimeter, while Mason Plumlee had 14 boards in spite of the fact that he battled foul trouble for a good chunk of the game. The talent is definitely there, but the athleticism isn't nearly as good as that of North Carolina, but the great equalizer, at least in theory, should be the Cameron Crazies.
The Final Word: We do become concerned for the Blue Devils, though. They are going to start all of their seniors in this game, which could let UNC get off to a bit of a lead. As we have seen, when Duke lets teams hang around, even here at Cameron Indoor, there could be some issues. This is a team that has already lost to both the Florida State Seminoles and the Miami Hurricanes on this court in ACC play, and there were several other near misses as well. North Carolina wants blood, and it wants to get back on that top line for the NCAA Tournament. Don't be surprised if they get the job done and repay the favor that the Dookies gave them in February.
North Carolina Tar Heels @ Duke Blue Devils Pick: North Carolina Tar Heels
The following two tabs change content below.
Adam Markowitz
is a staff writer living in the Orlando area. He has covered NFL, MLB, college football, CFL, AFL, NBA, college basketball, NASCAR, golf, tennis, and the NHL for a number of various outlets in his career, and he has been published by a number of different media outlets, including the Orlando Sentinel and the Wall Street Journal.
Latest posts by Adam Markowitz (see all)