College Basketball Betting: Kentucky vs. Vanderbilt Pick
Updated: February 9, 2012
The No. 1 team in the country has its second stern test of the week to deal with in NCAA basketball betting the action. The Kentucky Wildcats will go on the road to tango with the Vanderbilt Commodores.
Join the BTB Expert Handicappers right now! Click Here for our guaranteed college basketball picks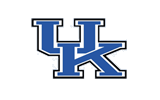 Is there any doubt that Kentucky is the most talented team in the nation? The only question that we have is whether or not all of these freshman and sophomores can finally give Head Coach John Calipari his first ever national championship this year. There is no doubt, especially after watching the team smack the Florida Gators this week in a game that was never really all that close at Rupp Arena, that this is a team that is on its way to a No. 1 seed in March Madness, barring a bit of a collapse down the stretch. What is really making the Big Blue nation smile though, is the fact that games that were once close are really starting to become blowouts. For example, Kentucky went into Knoxville and just barely survived the Tennessee Volunteers 65-62. Two and a half weeks later, the Vols came to Lexington and were crushed 69-44. UK has posted four straight victories by at least 24 points, and though we don't think that that is going to keep up this weekend, it clearly isn't going to take winning by two dozen to cover the spread in this one.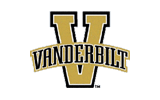 The Commodores have to be a bit careful right now. They are clearly in the NCAA Tournament right now, but they don't have a pristine resume to say the least. Though they did take down the LSU Tigers at home on Wednesday night, they had lost their previous two tussles on the road. They have two on the road after this one, and there is still a trip to Rupp Arena on deck in two weeks and a visit from the Florida Gators in the home finale. All of a sudden, a 19-12 record looks like a possibility, and if the bubble shrinks too much, Vandy could be in some trouble. That being said, this is still a great team that is too good to miss out on March Madness. John Jenkins is one of the best pure scorers in the entire country, and it is clear that he is going to have to do better than his 19.7 points per game scoring average to lift the Commodores to a victory over the top team in the land.
The Final Word: Emotions are going to be running high for the Commodores in this one, as the ESPN crew is going to be in Nashville in preparation for this game on Saturday. We just don't see it happening, though. Kentucky is clearly the superior team, and though there are many that are going to be picking the upset, we just don't think that there is a reasonable shot that it could happen. This one will end in yet another double digit victory for the Cats.
Kentucky Wildcats @ Vanderbilt Commodores Pick: Kentucky Wildcats
The following two tabs change content below.
Adam Markowitz
is a staff writer living in the Orlando area. He has covered NFL, MLB, college football, CFL, AFL, NBA, college basketball, NASCAR, golf, tennis, and the NHL for a number of various outlets in his career, and he has been published by a number of different media outlets, including the Orlando Sentinel and the Wall Street Journal.
Latest posts by Adam Markowitz (see all)