College Basketball Betting: Kentucky vs. Tennessee Pick
Updated: January 14, 2012
Rivals from the SEC East with a ton of tradition and hope for a fantastic season duke it out on Saturday afternoon in NCAA basketball betting action when the Tennessee Volunteers go for the upset of the Kentucky Wildcats.
Join the BTB Expert Handicappers right now! Click Here for our guaranteed college basketball picks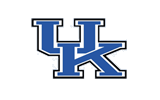 We keep seeing the same problem seemingly every single time that the Wildcats step onto the court. They are a team that finds ways to win games, but they are overrated by the oddsmakers. UK only has one SU defeat this year, but if you take away that loss to the Indiana Hoosiers, it is 16-0 SU but just 3-11-1 ATS in its other 16 games. What we do see though, is lines that are close. Take these last eight games for example. It's hard to see how wins of 15, 15, 22, 7 (against a Top 10 Louisville Cardinals team), 22, 24, 32, and 32 aren't good enough to cover any spreads, but that has been the case. That being said, it is definitely buyer beware on Big Blue. The talent level is surely there to play in just about any type of game that comes Kentucky's way. There are only seven players on this team that play on a regular basis, though Eloy Vargas does seem to make his cameo for seven or eight minutes in every game. However, of those seven, six are good for double digits per game, and any of the six could go off for 20+ points and take over a game.
UT is only 8-8 on the season, but that doesn't mean that the team is really in that bad of shape in terms of the NCAA Tournament. There are still significantly easier games to play than this one, as the schedule has been absolutely brutal. Of course, the team is going to need to win some of these games to go dancing, but there is no doubt that this team's RPI is going to be fantastic when it is all said and done. There aren't many teams that have played Mississippi State, Florida, Memphis twice, Pittsburgh, Duke, and some great mid-majors as of the middle of January. The scoring at times is questionable at best. For example, in the loss to the MSU Bulldogs earlier this week, Trae Golden scored 20 points, Jeronne Maymon scored 13, and Kenny Hall had a dozen. No one else scored more than five points in the game. That's why in the end, the Vols came up short, and why they have been coming up short in these games all season long.
Kentucky Wildcats @ Tennessee Volunteers Keys: Simply put, the Volunteers have to be more well-rounded. They are averaging 73.4 points per game and are allowing 68.2 points per game. None of those numbers are great, but they are all numbers that are manageable and could be good enough to win big games. Yet, the team is turning the ball over far too much, and it is only shooting 69.8 percent from the charity stripe. That just won't cut it. Kentucky just has to avoid the bug of playing on the road, and it should still find a way to win, though covering might be a different story against one of the better .500 or so teams in the nation.
The following two tabs change content below.
Adam Markowitz
is a staff writer living in the Orlando area. He has covered NFL, MLB, college football, CFL, AFL, NBA, college basketball, NASCAR, golf, tennis, and the NHL for a number of various outlets in his career, and he has been published by a number of different media outlets, including the Orlando Sentinel and the Wall Street Journal.
Latest posts by Adam Markowitz (see all)