College Basketball Betting: Kentucky vs. Mississippi State Pick
Updated: February 20, 2012
SEC rivals are going to be squaring off in Starkville on Tuesday night in the showcase college basketball betting battle of the night between the Kentucky Wildcats and the Mississippi State Bulldogs.
Join the BTB Expert Handicappers right now! Click Here for our guaranteed college basketball picks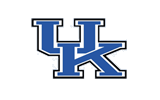 There really isn't all that much doubt that the Wildcats are going to be a No. 1 seed in the NCAA Tournament. They probably only need perhaps two more wins or so to lock that up, but they almost certainly will be heading into the dance with at least 30 victories under their belts. A perfect season in the SEC is still a distinct possibility behind the strength of some truly amazing talent that has been amassed in Lexington. Anthony Davis is the team's leading scorer at 13.9 points per game and its leading rebounder at 9.9 boards per game. Davis also has a whopping 129 blocked shots this year, an average of 4.8 per game. Terrence Jones and Michael Kidd-Gilchrist could both be double-double men every single night as well. Doron Lamb and Darius Miller make up a great guard tandem, but if there is a weakness on this team, it is at point guard, where Marquis Teague has been under some scrutiny. He has been inconsistent at times, and he doesn't even have a 2/1 assist to turnover ratio. He is also just a 41.4 percent shooter, easily the worst mark on the team.
It would behoove Mississippi State to win a game like this one at some point just to make sure that it ends up on the right side of the tourney bubble. A loss to the Auburn Tigers – the Bulldogs' third straight loss – could be damning. All of a sudden, a loss in this one, and the team could be in some trouble on the road against the Alabama Crimson Tide and the South Carolina Gamecocks. Lose those, and all of a sudden, MSU could be just 20-12 coming into Selection Sunday with a very average looking resume. Let's not put the cart before the horse, though. This is still a very talented team. Arnett Moultrie is a double-double man on the average night, and Dee Bost has the potential to be one of the most explosive guards in the country. Renardo Sidney is likely going to be back in the fold on Tuesday night after missing some games with back problems, and that is going to infuse another 10.4 points per game back into the fold as well.
The Final Word: Kentucky is just too strong, though. Sure, the Bulldogs are going to have some potential to keep this one close, but the Wildcats just aren't been challenged by anyone in this conference. Remember how badly they beat up the Florida Gators, who were ranked in the Top 10 in the country at the time? We could be looking at a similar result on Tuesday.
Kentucky Wildcats @ Mississippi State Bulldogs Pick: Kentucky Wildcats
The following two tabs change content below.
Adam Markowitz
is a staff writer living in the Orlando area. He has covered NFL, MLB, college football, CFL, AFL, NBA, college basketball, NASCAR, golf, tennis, and the NHL for a number of various outlets in his career, and he has been published by a number of different media outlets, including the Orlando Sentinel and the Wall Street Journal.
Latest posts by Adam Markowitz (see all)