College Basketball Betting: Georgia vs. Kentucky Pick
The No. 1 team in the nation is going to be back in NCAA basketball betting action on Thursday night from Rupp Arena when the Kentucky Wildcats look to put away the hapless Georgia Bulldogs.
Join the BTB Expert Handicappers right now! Click Here for our guaranteed college basketball picks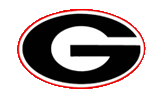 We have seen the Bulldogs do some wild things in the past, including winning the SEC Tournament with a record very similar to this, but we have to think that this is a team that only has three, perhaps four games left to be played in its season. Georgia has been overmatched all year long in the SEC, and it only has four wins to show for its work on the campaign in conference and just two road wins for the entire year. It is coming off of an upset at home of the Florida Gators, and that could very well give UGA some confidence, but there is a big difference between a game against Florida at home and one against Kentucky on the road. This is a team that just doesn't shoot the ball all that well, as no one is shooting better than 45.1 percent. There are only two men, Gerald Robinson and Kentavious Caldwell-Pope who are averaging double digits in scoring per game, and even these two are only combining for 28.1 points per game. However, that is nearly half of the team's total points per game that it is averaging.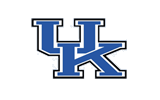 Is there anything that is going to stop Kentucky from going into the NCAA Tournament as a No. 1 seed, and likely the overall top seed? It's really not all that likely. There are only two more steps to take until UK finishes off a perfect season in the SEC, and here on Senior Night, there are certainly no struggles that are expected. One would figure that a win in this one, regardless of what else happens in the SEC Tournament, would be enough to get the Cats on the top line come a week from Sunday. And why not? This is a team that is absolutely uber-talented, led by Anthony Davis. He and Terrence Jones could both go off for a double-double at any point, and that was demonstrated when Davis put up 28 points and 11 boards (not to mention six blocks as well) against the Vanderbilt Commodores last weekend. The problem that UK has is that it has failed to cover three games in a row, and all of a sudden, this is a team that is starting to revert back to the way that it was at the beginning of the year when it was winning games but couldn't cover anything to save its life.
The Final Word: However, on Senior Night, we expect to see everything change for the Wildcats. They should get the job done with flying colors against the Bulldogs, who are simply outmatched. We don't see this one sticking within 20 points in spite of the fact that the road team in this series is 18-6 ATS in the last 24 meetings.
Georgia Bulldogs @ Kentucky Wildcats Pick: Kentucky Wildcats -20
The following two tabs change content below.
Adam Markowitz
is a staff writer living in the Orlando area. He has covered NFL, MLB, college football, CFL, AFL, NBA, college basketball, NASCAR, golf, tennis, and the NHL for a number of various outlets in his career, and he has been published by a number of different media outlets, including the Orlando Sentinel and the Wall Street Journal.
Latest posts by Adam Markowitz (see all)