College Basketball Betting: DePaul vs. Connecticut Pick
The Big East Tournament kicks off on Tuesday afternoon at Madison Square Garden, where the DePaul Blue Demon take on the Connecticut Huskies.
Join the BTB Expert Handicappers right now! Click Here for our guaranteed college basketball picks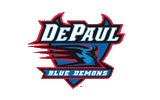 The Blue Demons had a terrible season, accounting for just a dozen wins, three of which came in conference play. They only won five games away from home, though two did come on neutral courts. It has been awhile since DePaul has challenged the Huskies in a game, including when it was smashed by 26 in the Big East Tournament last year. This season, matters were no better in Storrs, as the Blue Demons were taken down 80-54. A tremendous losing streak for the Big East bottom feeders came to a close on Senior Night, when the hosts put together an 86-58 thumping of another team that is on the bubble, the Seton Hall Pirates. There are two key players that are going to make a difference in this one for the Blue Demons. Cleveland Melvin is the team's leading scorer at 17.4 points per game, while Brandon Young is averaging 15.1 points per game. These two are good for nearly half of the team's points, and if they aren't on their games, this could be a game that turns out to be a romp.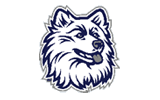 Last year, the Huskies were probably a bubble team before going on a great run to win the Big East Tournament and then eventually the whole enchilada. This year, they are actually in a relatively similar spot. They clearly need to win this game if they want to make sure that they are going to have a chance to get into the field of 68, and if they end up losing, they only have themselves to blame. After all, there hasn't been a victory over a team that is going to make the dance since a February 4th win over the Seton Hall Pirates. This clearly isn't a game against a team that is going to be in March Madness, which is what would make a loss devastating. What really made things work last year for UConn was the emergence of Kemba Walker as one of the best players in the land. Now, the torch has been passed to Jeremy Lamb, who is averaging 17.6 points per game. Shabazz Napier has been a catalyst for this offense as well, but the key might be the big men, Alex Oriakhi and Andre Drummond, who are combining for 17.0 points and 12.6 boards per game.
The Final Word: It's called March Madness for a reason. Though we know that the Huskies are clearly the better squad, that doesn't mean that they are going to be running away with this one. Madison Square Garden tends to bring out some odd results from these teams in the Big East, and we certainly want the points on our side.
DePaul Blue Demons @ Connecticut Huskies Pick: DePaul Blue Demons +8.5
The following two tabs change content below.
Adam Markowitz
is a staff writer living in the Orlando area. He has covered NFL, MLB, college football, CFL, AFL, NBA, college basketball, NASCAR, golf, tennis, and the NHL for a number of various outlets in his career, and he has been published by a number of different media outlets, including the Orlando Sentinel and the Wall Street Journal.
Latest posts by Adam Markowitz (see all)