Boston Celtics @ Atlanta Hawks Game 1 Free NBA Pick
One of the most storied franchise in the NBA, the Boston Celtics are going to be on the road to start off the playoffs when they take on the Atlanta Hawks in NBA betting action.
Looking for the best sports handicappers on the internet? Look no further than the Expert Sports Handicappers here at Bang the Book. Click Here to check out the best gambling picks that you'll find anywhere!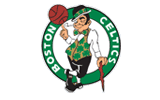 The Celtics know that this is one of their last chances, if not their last chance to win it all. Ray Allen was nearly traded at the deadline, and Paul Pierce and Kevin Garnett aren't getting any younger. That being said, all of them are really playing at a relatively high level. Pierce averaged 19.4 points per game this year, while Allen knocked down 45.3 percent of his long range shots and came up with 14.2 points per game. He is coming off of the bench now, though. KG slipped over to the center position, which moved Brandon Bass to a more natural spot at power forward in the second half of the year, and both thrived in doing so. Bass put up 12.5 points and 6.2 rebounds per game this year, while Garnett averaged 15.8 points and 8.2 rebounds per game. There are definitely some depth issues beyond that, though. Avery Bradley probably isn't the greatest starting guard in the world, though he is a big time sharpshooter from beyond the arc as well. No one else even played in more than 55 games, and none, save for Mickael Pietrus scored more than 4.0 points per game.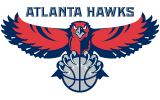 It's really unfortunate that the Hawks don't have Al Horford for this series, as he has already been ruled out for the whole series after missing all but the first 11 games of the season. That being said, Atlanta really only has hope in Joe Johnson, Josh Smith, and Jeff Teague, and Teague has the very seemingly impossible task of going against the pesky Rajon Rondo. Smith is a stat sheet stuffer, accounting for 18.8 points, 9.6 boards, 3.9 assists, 1.7 blocks, and 1.4 steals per game, while Johnson remains a top scorer in this league at 18.8 points per game. There are at least some respectable bench options this year, knowing that the likes of Tracy McGrady, Kirk Hinrich, and others with playoff experience, which is a lot different than what we have seen from this roster in years past. However, this is the type of team that Atlanta has never really been able to get around in the playoffs, and this is going to be a tremendous test.
Boston Celtics @ Atlanta Hawks Pick: The Hawks are the slightly better team in our eyes, and we think that they are at least going to hold onto home court advantage in the first game of this one. Phillips Arena should be rocking on Sunday night, and we think that Atlanta will get out of Dodge with a 'W'.
Free Basketball Pick: Atlanta Hawks -1.5
The following two tabs change content below.
Adam Markowitz
is a staff writer living in the Orlando area. He has covered NFL, MLB, college football, CFL, AFL, NBA, college basketball, NASCAR, golf, tennis, and the NHL for a number of various outlets in his career, and he has been published by a number of different media outlets, including the Orlando Sentinel and the Wall Street Journal.
Latest posts by Adam Markowitz (see all)