Basketball Picks: Oklahoma City Thunder vs. Memphis Grizzlies Game 6 Live
Neither the Oklahoma City Thunder nor the Memphis Grizzlies had ever won a postseason series before this year. Now, the Thunder can get to the Western Conference Finals for the first time since leaving Seattle with a win in Game 6 on Friday night at FedEx Forum.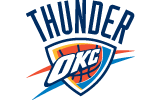 The last time the Thunder were here in the Music City, they were celebrating a three overtime win in which both Kevin Durant and Russell Westbrook scored over 35 points. Game 5 back in the Sooner State was a slightly different story, but the result was even better. Westbrook, who has taken just a plethora of shots in this series, only had 10 on Tuesday night in Game 5, and he only made four of them to total 11 points. Durant scored just 19 points and had seven rebounds. For both, the game was a huge switch from the norm. Instead though, the other members of the Thunder were able to step up just at the right time to dominate the game. Daequan Cook, a man who averaged just 5.6 points per game this season and played in just 43 games, put up 18 points and knocked down four critical three point baskets in one of the biggest games of his entire career. Nazr Mohammed, a man not known for his offense, also reached double digits in scoring. Nick Collison also came off of the bench to come up just one point shy of logging a double-double.
Have the Grizz met their match? They know that they scored points in bunches in that triple overtime thriller a few nights ago, but all of a sudden, if you take the last 53 minutes of basketball that they have played, you only have 76 points. Memphis didn't score more than 20 points in any quarter of basketball in Game 5, a stat which absolutely will not cut it at any level against any team. Mike Conley had an atrocious shooting night, going just 4-of-16 from the floor and accounting for nine points. However, the more alarming numbers were the ones put up by Marc Gasol and Zach Randolph. These two had dominated this series at times before this point, but the two only combined for 24 points and 12 rebounds in the game. Of course, this is a testament to the fantastic Oklahoma City defense on this night, especially down low guarding Z-Bo. The two bigs in the paint only combined for 18 shots. Memphis was outrebounded by 17 on the night and only made a grand total of 28 shots, shooting just 35.9 percent. Three point shooting, which has been a problem every step of the way for the Grizz, didn't go well in Game 5 either. They came up with just two conversions on eight attempts.
Oklahoma City Thunder vs. Memphis Grizzlies Pick: It really does look like that third overtime in Game 4 took the wind out of Memphis' sails once and for all. The Thunder are finally flexing their muscles, and they are going to roll on to the Western Conference Finals. Make your NBA picks on the Thunder +2.
The following two tabs change content below.
Adam Markowitz
is a staff writer living in the Orlando area. He has covered NFL, MLB, college football, CFL, AFL, NBA, college basketball, NASCAR, golf, tennis, and the NHL for a number of various outlets in his career, and he has been published by a number of different media outlets, including the Orlando Sentinel and the Wall Street Journal.
Latest posts by Adam Markowitz (see all)