Basketball Picks: Oklahoma City Thunder vs. Dallas Mavericks Game 5 Live
The Dallas Mavericks have only been to NBA Finals betting action once in team history, and that year, they came up short against the Miami Heat. Will they get their chance at redemption this season? If they can knock off the Oklahoma City Thunder at home on Wednesday night and make for great NBA picks, they'll get the job done and move back to the NBA's version of the Promised Land.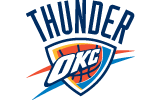 The question is whether the Thunder are going to be able to get up off of the mat after the way that they blew those two games at home against the Mavericks. In what looked like it could've been a 2-2 series coming back here to Big D, Oklahoma City coughed up a 15 point lead in a span of just about half of a quarter to end up having to play in overtime, and the team just looked shell shocked after that. Getting 29 points and 15 rebounds from Kevin Durant isn't what mattered. It was the nine turnovers and 9-of-22 shooting that really stands out on the stat sheet. It wasn't Russell Westbrook's 19 points, eight boards, or eight assists that stood out either. It was six turnovers and 7-of-22 shooting that is causing everyone to nod their head in approval that this team is just too young for this situation. And the truth of the matter is that they're probably right. All of a sudden, the Thunder just stopped taking the ball to the basket, stopped drawing fouls, and they just lost their ways entirely. They turned the ball over a whopping 25 times on the game, and they shot just 2-of-13 from beyond the arc, numbers which just don't cut it at this level.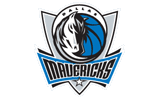 Of course, we'd be remiss if we didn't mention just how good Dallas was down the stretch of that game. All of a sudden, these Mavs have won five straight road games in the playoffs, something that is generally unheard of in this league. It wasn't the greatest game in the world for Dallas, as it shot just 43.2 percent from the field, turned the ball over 13 times, only had five offensive rebounds, and 33 boards in total. However, we've really become accustomed to this team doing so well statistically but just not being able to finish off games in the playoffs. Now, it definitely seems like the roles are reversed. The Mavericks held the Thunder to just four points in the OT period, and Dirk Nowitzki just kept hitting shot after shot after shot. In fact, he made 12 of them from the field on the night and accounted for a whopping 40 points. Jason Kidd had 17 points, seven assists, and five rebounds, and he largely ate Westbrook's lunch as well. Jason Terry came off of the bench to score 20.
Oklahoma City Thunder vs. Dallas Mavericks Pick: Again, the only question left is whether the Mavericks can really finish this sucker off or not. We asked the same question about the series against the Los Angeles Lakers, and they did that in style. Are we looking at the same type of a situation here on Wednesday night? We very well could be. Go with the Mavericks -6.5 to close this series out against a team that has just lost all of its confidence.
The following two tabs change content below.
Adam Markowitz
is a staff writer living in the Orlando area. He has covered NFL, MLB, college football, CFL, AFL, NBA, college basketball, NASCAR, golf, tennis, and the NHL for a number of various outlets in his career, and he has been published by a number of different media outlets, including the Orlando Sentinel and the Wall Street Journal.
Latest posts by Adam Markowitz (see all)