Basketball Picks: Oklahoma City Thunder vs. Dallas Mavericks Game 2 Live
Dirk Nowitzki has definitely proven his worth. Game 1 was a huge game for Dirk and his Dallas Mavericks, as they took the 1-0 series lead with a resounding 121-112 win over the Oklahoma City Thunder. Game 2's NBA betting action takes place at the American Airlines Center starting on Thursday night at 9:00 ET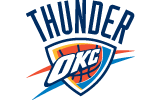 Poor Kevin Durant! The former Texas Longhorn used to be the king of the Lone Star State, and now, it almost seems like nothing more than a footnote that he put up 40 points in Game 1. Normally speaking, leading your team in scoring (40), rebounding (8), and assists (5) makes you headline news in the papers the next morning, especially when you consider the fact that Durant shot 10-of-18 from the field and 18-of-19 from the charity stripe. Instead, more people are concerned about the youth and inexperience of the Thunder, who were outscored by 18 points in the middle two quarters to lead to the Game 1 defeat. Russell Westbrook only managed to score 20 points thanks to 14 points at the line, as he only shot 3-of-15 and, much like he has all postseason long, he failed to capitalize on a ton of good looks very close to the basket due to driving the lane. The bench just wasn't able to get the job done either, and when men like James Harden and Daequan Cook were called upon, things really got ugly. Serge Ibaka had a decent game with 17 points and six rebounds, but he'll tell you that he had a lousy game because he wasn't able to contain Nowitzki in the paint.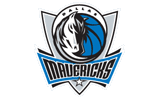 The good news for Ibaka is that we don't think that there is a man on the planet that could have stopped Nowitzki from going off in Game 1. He just continually showed the heart of a champion by getting into the paint and forcing fouls from the Oklahoma City defense. He shot 24 free throws on the game, and he nailed all 24 of them, and he shot 12-of-15 from the field. The 48 points was a playoff career high, and it really did rank as one of the best games that a member of the Mavericks has ever put up in the postseason. As a result, there wasn't a heck of a lot more that really had to be done. That didn't stop Jason Terry from shooting 8-of-16 from the field and coming up with 24 points, nor did it stop JJ Barea from dropping 21 off of the bench in just 16 minutes as well. Jason Kidd dished out 11 assists, while Shawn Marion had 11 points and seven boards. Head Coach Rick Carlisle will argue that his team's defense wasn't good enough, but if the offense plays like this, there is no stopping this team.
Oklahoma City Thunder vs. Dallas Mavericks Pick: What the Thunder definitely did prove though, is that they could stand in there and take Dirk's best shot and still be in the game. Oklahoma City was never really within striking distance in the second half, but it was never totally out of it until there were just a few minutes left in the game either. We tend to believe that Game 2 will be even closer, and regardless of which way this one ends up going, we know that we are making our NBA picks on the Thunder +5.5.
The following two tabs change content below.
Adam Markowitz
is a staff writer living in the Orlando area. He has covered NFL, MLB, college football, CFL, AFL, NBA, college basketball, NASCAR, golf, tennis, and the NHL for a number of various outlets in his career, and he has been published by a number of different media outlets, including the Orlando Sentinel and the Wall Street Journal.
Latest posts by Adam Markowitz (see all)