Basketball Picks: Chicago Bulls @ Miami Heat Game 3 Predictions
Things are all level between the Chicago Bulls and the Miami Heat, and there is no doubt that this series is going to be one heck of a series for the duration of the Eastern Conference Finals. Game 3 picks are here at Bang the Book for this Sunday night game are all ready to go.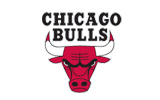 The Bulls are in a lot of trouble right now. They are coming off of a dreadful end to their second game played at the United Center, as they choked away a chance to take a 2-0 hammerlock of a lead in this series and now are forced with the prospects of having to win at least one of the two games here in South Beach to be able to take back home court advantage in the Eastern Conference Finals. However, the bigger question is whether this is a team that can really stand up to the power of the big names that Miami is bringing to the table. It looked like it in Game 1. It didn't look like it in Game 2. Derrick Rose is still the league's MVP, and there's no doubt about that, but there have been some point in these playoffs that he has just come up short of the expectations of an MVP, and Game 2 was another one of those situations. We have to remember that this is a young man that is just 23 years old, but he shot just 7-of-23 from the floor on Wednesday night, numbers which just aren't going to cut it. Of course, he really could have been helped out by the bigs in this game, but Carlos Boozer and Joakim Noah, for the most part, were just nowhere to be found.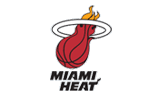 And then there are the Heat, who really did something that looked relatively impossible just a few days before: Win in the Windy City. The Bulls were arguably the most dominating home team in the league this year, going 36-5 in the regular season, but now, as long as it holds serve on its home court for the next three duels, Miami isn't going to need to win against in Chicago this year. LeBron James had arguably the best game that he has had in the playoffs since joining the Heat on Wednesday, coming up with 29 points, 10 rebounds, five assists, and three steals, all of which were team highs. He shot 12-of-21 from the floor and was a truly dominating force down the stretch, just as we remember from his days with the Cleveland Cavaliers. Dwyane Wade was remarkable as well in the second game of this series, accounting for 24 points and nine rebounds. Again, the question for Miami though, is whether this bench is going to end up producing like it did in Game 2. Udonis Haslem and Mike Miller both gave solid contributions. If others don't step up around them though, the Heat could be in some real trouble.
Chicago Bulls vs. Miami Heat Pick: We really have such a hard time splitting hairs in this series. These two teams have played two vastly differing games in this series already, but we tend to believe that they are both right there as the two best teams in the league. Though nothing would surprise us in this NBA betting affair, our NBA picks for Game 3 are on the Bulls +5.