Basketball Odds: Utah Jazz @ Los Angeles Lakers Pick
Updated: December 27, 2011
For the third straight night, the Los Angeles Lakers will engage in NBA betting warfare against the Utah Jazz at Staples Center.
The BTB Expert Handicappers have NBA picks for all of the big games on the docket. Click Here to cash in with your guaranteed basketball picks today!
The Jazz are playing their first game of the season on Tuesday, and they should really be the sharper of the two teams that are on the court on this night. They really do have a nice looking team that has a lot of depth and can do some real damage. Al Jefferson is probably going to be a double-double type of man on a nightly basis, while Paul Millsap, Derrick Favors, and rookie Enes Kanter make up what should be an awesome set of post players. Aside from that, Utah doesn't have the greatest looking roster in the world, but what it does have is a number of serviceable players. Josh Howard, CJ Miles, Devin Harris, and Raja Bell can all shoot the ball, and you aren't going to have to ask twice to see second year man, Gordon Hayward put up a shot from anywhere on the court either. Though the team might not quite be there yet, the Jazz are going to have a chance to make a real statement this year as a team to play with in the West, and it could all start on Tuesday night on national television against the Lakers.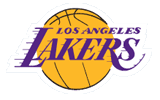 The Lakers have some real issues right now that they need to address and address in a hurry. Head Coach Mike Brown's tenure as the coach in Tinseltown has gotten off to a horrible start, as LA has lost two straight games and is suddenly only a short favorite this time around against a team that is clearly going to be fresher. Dating back to last season, the Lakers have now lost six straight games and have only covered one of the six. The offense is a big, big problem. Kobe Bryant is averaging his 28.5 points per game, but there just aren't nearly enough points to go around on the rest of the roster. Pau Gasol has come up with 14.5 points per game, while Metta World Peace is at 11.5. But the rest of this team just doesn't look good with Andrew Bynum still suspended and Lamar Odom now traded. Troy Murphy, Devin Ebanks, Steve Blake, Derek Fisher, and Josh McRoberts isn't going to cut it, and all of a sudden, if a trade isn't made for another superstar soon, this could be a very long season for the boys from La La Land.
Utah Jazz @ Los Angeles Lakers Trends: The good news for the Lakers is that the Jazz are just 17-35-1 in their last 53 games overall. The bad news though, is that LA is just 3-7 ATS in its last 10 games played here at Staples Center. The Lakers were upset by Utah last year as 13.5 point favorites in this building in April, but before that, they had covered five out of six in this series.
The following two tabs change content below.
Adam Markowitz
is a staff writer living in the Orlando area. He has covered NFL, MLB, college football, CFL, AFL, NBA, college basketball, NASCAR, golf, tennis, and the NHL for a number of various outlets in his career, and he has been published by a number of different media outlets, including the Orlando Sentinel and the Wall Street Journal.
Latest posts by Adam Markowitz (see all)