Basketball Odds: Portland Trail Blazers @ Los Angeles Clippers Pick
Two teams that are going in the wrong direction and are hoping to still get into the playoffs in the Western Conference meet in NBA betting action on Friday night, when the Los Angeles Clippers play host to the Portland Trail Blazers.
The BTB Expert Handicappers have NBA picks for all of the big games on the docket. Click Here to cash in with your guaranteed basketball picks today!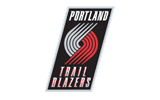 Portland might have beaten the New Orleans Hornets at home last night, but it hasn't been able to really right the ship totally and get back in command of a playoff spot in the Western Conference. The team has failed to cover three straight, and it has just four wins its last 11 games. The time is now to go on a run, especially with another three-game home stand coming up to start the month of April against a bunch of teams that will either not be in the playoffs or be teams that just have no bearing on the NBA title run. JJ Hickson has been a great addition to this team off the bench. In his four games, he has averaged 12.8 points per game. Now, he is adding to a core that already has five players that are averaging double digits in scoring. However, it is clear that what Hickson brings to the table is nowhere near as good as what the departed Gerald Wallace was able to do on both sides of the court. The good news is that LaMarcus Aldridge is still playing like a superstar. He is averaging 21.4 points and 8.1 boards per game this year, and it feels as though his numbers are getting better and better without Wallace in the fold.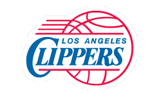 As we have seen for basically the whole season with the Clippers, they are playing a heck of a lot better ball at home than they are on the road. They came back from a road trip that resulted in three losses knowing that Head Coach Vinny Del Negro might have been out the door in a hurry. However, now that the team is back at home, the heat is at least temporarily off of Del Negro after three straight wins. Parlay that with some shoddy play by the Los Angeles Lakers, and the team is just a game back in the loss column with 16 games to go. Guard play is a bit thin right now for the Clips. Obviously, they have been behind the 8-ball since Chauncey Billups went down with an Achilles injury for the season, but now, Mo Williams, who has been a key cog off of the bench all year long, has a big toe injury and is going to miss the next seven or eight games. That being said, Chris Paul and Blake Griffin have once again put the team on their back, and as long as they are both double-double candidates on a night in, night out basis, LA is going to be in fine shape.
The Final Word: This is a heck of a lot of points to be giving the Clippers, but it really does seem justified. Lob City just plays a heck of a lot better when it is at home, and the favorite is 23-9 ATS in the last 32 meetings in this series, including going 3-0 SU and ATS this season. There's no reason to think that that won't extend to 4-0.
Portland Trail Blazers @ Los Angeles Clippers Pick: Los Angeles Clippers -8.5
The following two tabs change content below.
Adam Markowitz
is a staff writer living in the Orlando area. He has covered NFL, MLB, college football, CFL, AFL, NBA, college basketball, NASCAR, golf, tennis, and the NHL for a number of various outlets in his career, and he has been published by a number of different media outlets, including the Orlando Sentinel and the Wall Street Journal.
Latest posts by Adam Markowitz (see all)