Basketball Odds: Orlando Magic @ New York Knicks Pick
The ridiculously hot New York Knicks are going to take on the Orlando Magic in NBA betting action on Wednesday night in a nationally televised clash on ESPN.
The BTB Expert Handicappers have NBA picks for all of the big games on the docket. Click Here to cash in with your guaranteed basketball picks today!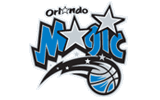 The Magic scored just 59 points on March 19th against the Chicago Bulls, but since that point, they have really done well. They knocked off the Phoenix Suns, Cleveland Cavaliers, and Toronto Raptors in three straight games, and they covered all three. In those games, the team averaged well over 100 points per game. Now that Orlando knows that it is going to keep Dwight Howard for the rest of the year, it knows that it can contend. D-12 is averaging 21.1 points, 14.7 boards, and 2.2 blocks per game, and he is really doing well. Ryan Anderson is coming off of a game in which he hit eight three-point shots. He is averaging 16.2 points per game and is shooting 41.6 percent from beyond the arc. Jason Richardson, JJ Redick, Hedo Turkoglu, and Jameer Nelson are all double-digit point scorers as well. Matters are clearly picking up for this team, though we know that it is still an inconsistent team that has some brutal games. This is the type of game that it should win, but you never really know about this squad.
Ever since getting rid of Head Coach Mike D'Antoni, the Knicks really have done well. They only have one loss since Mike Woodson took over. Right now though, there are just a slew of injuries that are really hampering the team. We already know that Bill Walker and Jared Jeffries are out of the fold for this year, and the thought is that Amare Stoudemire might be out for quite some time with a back issue that surfaced over the course of the week. Jeremy Lin has had a sore knee, and he is listed as questionable for this one as well, and now, Carmelo Anthony is dealing with a groin injury that is going to make him a day-to-day type of injured player. That just leaves very few options for Woodson to turn to. Tyson Chandler, JR Smith, Landry Fields, Iman Shumpert, and Steve Novak are probably the best totally healthy scoring options left on the team, and Baron Davis is clearly taking over as the starting point guard while Lin is out of the fold.
The Final Word: We know that the Knicks have played out of this world, but all of these injuries have to take a toll on them. The Magic are for really, and they are playing well right now as well, and in the end, we think that they are going to be able to come on the road to the Big Apple and walk away with yet another victory against a New York team that they have dominated over the years.
Orlando Magic @ New York Knicks Pick: Orlando Magic
The following two tabs change content below.
Adam Markowitz
is a staff writer living in the Orlando area. He has covered NFL, MLB, college football, CFL, AFL, NBA, college basketball, NASCAR, golf, tennis, and the NHL for a number of various outlets in his career, and he has been published by a number of different media outlets, including the Orlando Sentinel and the Wall Street Journal.
Latest posts by Adam Markowitz (see all)