Basketball Odds: Orlando Magic @ Miami Heat Pick
Updated: February 18, 2012
Sunshine State rivals try to get a leg up on the other when the two meet in South Beach in NBA betting action on Sunday afternoon, as the Miami Heat look to cool off the Orlando Magic.
The BTB Expert Handicappers have NBA picks for all of the big games on the docket. Click Here to cash in with your guaranteed basketball picks today!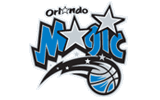 The Magic have had their ups and downs this year. They have won four straight games both SU and ATS, though they really haven't beaten any tremendous teams in this stretch of victories. Ryan Anderson is playing great ball again and is shooting well from beyond the arc, and Dwight Howard, who might be in his final days with the Magic, is coming off of yet another one of these patented 20-20 games that has made him one of the best big men in the league. Defensively, Howard is the true difference maker. Head Coach Stan Van Gundy knows that defense is the key for this Orlando team winning games, and the squad has responded with seven straight games allowing 94 points or fewer. One of those games was when the Magic allowed just 89 points to this Miami outfit, though that game was played at the Amway Center, and not on the road. However, Orlando is a rock solid 8-5 this year away from the City Beautiful.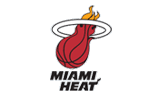 The Heat have a 24-7 record this year, and they are clearly going to be one of the top teams in the East this year. They haven't quite been able to shake the Magic or the Atlanta Hawks, and they have lost games to both of these teams this year. Miami knows that its success in this game revolves around its Big Three. Chris Bosh might be able to put up his numbers, but he has had a terrible time trying to figure out how to stop Howard in his career. LeBron James, fresh off of his quizzical comments about a possible return to Cleveland one day, is still playing like an MVP. He put up 28 points against the Cleveland Cavaliers on Friday, continuing his march as one of the top scorers in the league. Dwyane Wade, who hasn't always been healthy this year, only had to play 23 minutes against the Cavs, but he made the most of those minutes and dropped 22 points. The Heat have won five games in a row both SU and ATS, and they have scored at least 105 points in all of those games. This is the first time that they are back at home since February 7th though, and you can bet that they are going to want to get the job done.
The Final Word: It's time for some payback for the Heat. Both of these teams are at the top of their game right now. Miami's last loss came against the Magic, and we think that that defeat is going to be avenged on Sunday. Too much LeBron. Too much D-Wade. Howard won't be able to do it by himself this weekend.
Orlando Magic @ Miami Heat Pick: Miami Heat
The following two tabs change content below.
Adam Markowitz
is a staff writer living in the Orlando area. He has covered NFL, MLB, college football, CFL, AFL, NBA, college basketball, NASCAR, golf, tennis, and the NHL for a number of various outlets in his career, and he has been published by a number of different media outlets, including the Orlando Sentinel and the Wall Street Journal.
Latest posts by Adam Markowitz (see all)