Basketball Odds: Miami Heat @ Los Angeles Clippers Pick
Updated: January 11, 2012
The Los Angeles Clippers have a chance to make a big time statement in NBA betting action on Thursday night when they take on the Miami Heat at Staples Center.
The BTB Expert Handicappers have NBA picks for all of the big games on the docket. Click Here to cash in with your guaranteed basketball picks today!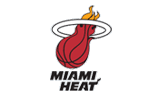 This is a terrible spot for the Heat, as they are coming off of a grueling overtime game just last night against the Golden State Warriors in San Francisco. Now, it's all the way down to Tinseltown, which is a lot longer trip than most think, and one of the most underappreciated teams in the league, and one that hasn't played nearly as many games already this year, is on tap. The Heat are a lot deeper now than they were last year, as they can bring Norris Cole, Udonis Haslem, and Shane Battier off of the bench and not have a huge drop off from the other starters not in the "Big Three," but after playing a total of almost 120 minutes between them last night, there is a real question as to whether or not LeBron James, Chris Bosh, and Dwyane Wade are really going to be able to give it a good go on Wednesday night or not. Cole is the truly interesting man off of the bench. The former standout for the Cleveland State Vikings literally used to do it all, and now, he is turning into a pure scorer. The rookie has averaged 10.4 points per game, though he hasn't logged double digits in three straight after doing so in four in a row.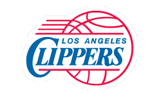 The Clippers know that they are going to have to beat some teams like this one in order to make it to the playoffs and really contend for an NBA title. Eric Bledsoe is still out of the lineup for a couple of weeks, but this starting five really is impressive. Sure, Caron Butler, Blake Griffin, DeAndre Jordan, Chauncey Billups, and Chris Paul all play a ton of minutes, but as we said before, this is a team that has only played seven games this year and is playing at home, unlike the Heat, who are on game 11 of the season and are playing their fourth straight game away from the American Airlines Arena. Butler really is the man that is making the difference for this team at this point. He is averaging 15.6 points per game this year, and he has logged in double digits in every single game that he has played with his new team. It was a mystery how Butler was going to come back into the fold in terms of game speed, but in the end, he has done just fine even though he went almost a full calendar year without taking part in a game after getting hurt last year with the Dallas Mavericks.
Miami Heat @ Los Angeles Clippers Trends: The Clippers are only 3-9 ATS in their last 12 home games and 3-7 ATS in their last 10 overall. This series has been one for the home team, though. The hosts have won six games in a row, and the Clips are actually 4-3 ATS over the course of the last seven in this series.
The following two tabs change content below.
Adam Markowitz
is a staff writer living in the Orlando area. He has covered NFL, MLB, college football, CFL, AFL, NBA, college basketball, NASCAR, golf, tennis, and the NHL for a number of various outlets in his career, and he has been published by a number of different media outlets, including the Orlando Sentinel and the Wall Street Journal.
Latest posts by Adam Markowitz (see all)