Basketball Odds: Miami Heat @ Boston Celtics Pick
NBA betting action will once again be fierce on Tuesday, April 24th, when the Miami Heat take on the Boston Celtics in Beantown.
The BTB Expert Handicappers have NBA picks for all of the big games on the docket. Click Here to cash in with your guaranteed basketball picks today!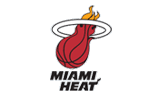 With their fate as the No. 2 seed in the Eastern Conference playoffs basically sealed, the Heat are likely going to end up sitting out the majority of their stars for this one. LeBron James is listed as questionable for "rest," while Chris Bosh has a lower body injury. Dwyane Wade has a serious finger injury that we know is going to keep him out for the rest of the regular season, and possibly even into the first round of the playoffs. The problem is that both Ronny Turiaf (hamstring) and Mario Chalmers (flu) are both questionable for this game as well. So what's left to work with? It seems like the rotation of guys that would be available would include Norris Cole, Udonis Haslem, Mike Miller, Shane Battier, Terrel Harris, Joel Anthony, James Jones, Dexter Pittman, Eddy Curry, and Juwan Howard. Needless to say, that isn't exactly a "Dream Team" full of players, and that is going to make Miami a wickedly large underdog in this game. That being said, at least it is a good chance for someone like Cole to shine on the big time stage on national television.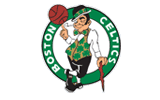 Boston doesn't quite have the freedom to play these final two games as they want. They are going to be the No. 4 seed in the East, but if the playoff started right now, they would open up on the road against the Atlanta Hawks. We don't think that the Hawks are going to slip up at this point, but if they did and the Celtics won out, the series between those two teams would begin in Beantown and not in the Peach State. That being said, both Ray Allen and Rajon Rondo have been sitting out with injuries of late, and the starting lineup in the loss against Atlanta four days ago featured Aleksandar Pavlovic, Brandon Bass, Greg Stiesma, Keyon Dooling, and Avery Bradley, yet another starting five that really doesn't strike a heck of a lot of fear into the opposition. That being said, Bradley has the tools to be a remarkable slashing guard in this league. He has averaged just 7.5 points per game this year, but over the course of his last six games, he has scored at least 15 in all of them, including a 28-point performance in that loss to Atlanta. The youngster could be in line for a huge game tonight.
The Final Word: The Celtics are going to field the better of the two teams tonight, and we think that that is going to go a long way in determining which team is going to take the spoils. As long as we don't have to lay a dozen or so, we want to go with the C's for sure.
Miami Heat @ Boston Celtics Pick: Boston Celtics
The following two tabs change content below.
Adam Markowitz
is a staff writer living in the Orlando area. He has covered NFL, MLB, college football, CFL, AFL, NBA, college basketball, NASCAR, golf, tennis, and the NHL for a number of various outlets in his career, and he has been published by a number of different media outlets, including the Orlando Sentinel and the Wall Street Journal.
Latest posts by Adam Markowitz (see all)