Basketball Odds: Memphis Grizzlies @ Los Angeles Clippers Pick
Updated: January 26, 2012
One night after getting into a bit of a scuffle with their arch rivals from their own gym, the Los Angeles Clippers get right back to NBA betting action when they take on the Memphis Grizzlies.
The BTB Expert Handicappers have NBA picks for all of the big games on the docket. Click Here to cash in with your guaranteed basketball picks today!
The Grizzlies just had their seven-game winning streak disappear against the Portland Trail Blazers two nights ago, and they are looking forward to getting back to their winning ways. In that loss, there wasn't a starter that scored more than 11 points, which is odd considering the fact that four of the five are averaging double digits for the season. Rudy Gay and Marc Gasol are both really keeping this team going without Zach Randolph in the fold. Gay is averaging 18.4 points, 6.1 boards, 1.6 steals, and 0.8 blocks per game. Gasol is having a fantastic season as well, averaging 14.7 points and 10.2 rebounds per game. He is one of the few in the league coming down with a double-double on the average night. What this team is really doing well is taking care of the basketball. No one is turning the ball over even three times per game, and as a result, it is hard to really get this team to make mental mistakes.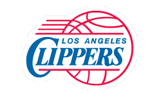 It was good to get Chris Paul back in the lineup, though he didn't play all that well against the Lakers. CP3 only scored four points and had 12 assists in 26 minutes on the court. He really needs to get back in the groove, and if he doesn't, this team isn't going to be winning games all that consistently. One thing that the Clippers are doing well this year is rebounding the basketball. A starting lineup with Caron Butler, Blake Griffin, and DeAndre Jordan is really helping out in that respect, and bringing other bigs off of the bench like Reggie Evans and Solomon Jones is helping out tremendously. Though the game against the Lakers was lost on Wednesday night, Lob City did come down with a whopping 17 offensive rebounds and outrebounded its gym mates by six in a night in which Griffin didn't reach double digits worth of boards. Impressive to say the least. In this one though, Griffin should be able to throw his body around without Z-Bo in the fold, and though it might not mean more points, it should mean a lot more opportunities on the glass for he and Jordan, especially early in the game.
The Final Word: In the end, the Clippers just aren't being asked to lay all that many points in this one. Memphis is still missing its key piece to the puzzle, which is what makes that seven-game run all the more remarkable. Look for Griffin and Jordan to lead the way, as Paul gets a bit more acclimated being back in the lineup with his new team, as the Clip Joint takes care of business and gets back in the win column.
Memphis Grizzlies @ Los Angeles Clippers Pick: Los Angeles Clippers -3.5
The following two tabs change content below.
Adam Markowitz
is a staff writer living in the Orlando area. He has covered NFL, MLB, college football, CFL, AFL, NBA, college basketball, NASCAR, golf, tennis, and the NHL for a number of various outlets in his career, and he has been published by a number of different media outlets, including the Orlando Sentinel and the Wall Street Journal.
Latest posts by Adam Markowitz (see all)