Basketball Odds: Houston Rockets @ Portland Trail Blazers Pick
Updated: February 7, 2012
After suffering just their second loss of the season at home, the Portland Trail Blazers will look to get back on track with NBA betting action on Wednesday night against the Houston Rockets.
The BTB Expert Handicappers have NBA picks for all of the big games on the docket. Click Here to cash in with your guaranteed basketball picks today!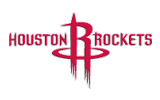 The Rockets are very quietly 14-11 this year, and they are right in the thick of the playoff race in the Western Conference. They haven't played the most difficult schedule in the world, and they have had some inconsistent results at times, but they also have some wins that make you cock an eyebrow and wonder just how strong this team can be. Houston isn't the best in the West by any means, but there is some talent here. Kevin Martin is capable of going off for 20+ points every single night, while Luis Scola and Kyle Lowry both can shoot from all over the place and come down with a ton of boards as well. They are both matchup nightmares for teams. Courtney Lee is a nice complimentary guard, while Chase Budinger and Samuel Dalembert have their place as well. This is a team that is incredibly deep and isn't afraid to use a slew of players, including a bunch of youngsters like Goran Dragic, Patrick Patterson, Terrence Williams, Jordan Hill, Jonny Flynn, Jeff Adrien, Hasheem Thabeet, and Chandler Parsons.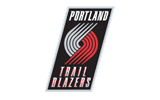 Portland didn't have Raymond Felton in the lineup on Monday against the Oklahoma City Thunder, and the hope is that he can be back in the fold for this one. The team is still dominating here at the Rose Garden at 11-2 SU and 10-2-1 ATS, and there is no doubt that this is still going to be a huge edge in this game against a team that is just 4-8 on the road this year. LaMarcus Aldridge is just all over the place right now. He scored 39 against the Thunder in the OT loss, marking the third straight game in which he has scored at least 28 points, and he is now up to 23.7 points per game on average. Portland knows that it has to do a better job on the glass than it did on Monday when it was outrebounded by the Thunder 59-39. It was an oddity to say the least for a team that is doing a great job in general on the glass this year. However, six boards for Aldridge, five for Gerald Wallace, and three for Kurt Thomas won't cut it. Someone aside from Marcus Camby needs to do some damage on the boards for sure.
The Final Word: Though we think that the Trail Blazers are going to win this one, we don't know if it is going to come by the margin or not. Houston has been stingy this year, and we'll take our chances with the slew of points on our side in this one even though it hasn't been the best road team in the world this season.
Houston Rockets @ Portland Trail Blazers Pick: Houston Rockets
The following two tabs change content below.
Aaron Ryan
Aaron Ryan has been in the sportswriting biz since the late-90s, and he has worked side by side with some of the best and brightest in sports gambling. Always searching for the best trends in sports, Andrew uses his brilliant math mind to his advantage to beat the books.
Latest posts by Aaron Ryan (see all)