Basketball Odds: Golden State Warriors @ Portland Trail Blazers Pick 4/11/12
Both the Portland Trail Blazers and the Golden State Warriors are building for next season, but on Wednesday night, they meet in NBA betting action at the Rose Garden.
The BTB Expert Handicappers have NBA picks for all of the big games on the docket. Click Here to cash in with your guaranteed basketball picks today!
Matters have been rough this year for the Warriors. They dealt away their sparkplug, Monta Ellis, haven't gotten a single minute yet out of the man that they got back in that deal, Andrew Bogut, and they have had just 26 games of decent health for Stephen Curry. In fact, health in general has been a big, big problem for this team. Only Klay Thompson and Brandon Rush have played in all 56 games that the team has played to date, and just David Lee, Dorell Wright, and Dominic McGuire can boast that they have played in more than 47 games for them this year. Head Coach Mark Jackson is really tinkering around with his lineup at the end of the year to see what he has for next season, and it is really showing. Most of the combinations of players have failed, though what we have seen is a more competitive, defensive-minded team. The 123-84 loss at the Denver Nuggets on Monday night was the first time in the last six games in which the Warriors didn't cover a point spread, though there are just two SU victories in that stretch.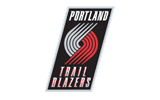 There are still some very dim playoff hopes for the Blazers still alive, but it is going to take them catching some serious, serious fire to get the job done. They have had their share of problems this year, too. Greg Oden and Brandon Roy both were basically forced into retirement with their respective injuries, and Gerald Wallace, one of the fan favorites at the Rose Garden, was dealt away for JJ Hickson and some others. Wesley Matthews is the only man that has played in every Portland game this year. The team's top two scorers, LaMarcus Aldridge and Nicolas Batum are both injured right now, and both are listed as questionable for Wednesday night's soiree. If by chance these two don't play, though, it is Hickson at just 13.3 points per game that will lead the team in scoring, and that can't promote a heck of a lot of confidence in a side that is still at least within potential striking distance of the second season.
The Final Word: At least the Warriors are playing with some heart right now. Jackson isn't going to accept losses like the one that his team had to Denver a few nights ago, and though they are back on the road once again in a relatively tough venue to play games, we think that Portland is just beat up too much both physically and mentally to win a game like this one all that often.
Golden State Warriors @ Portland Trail Blazers Pick: Golden State Warriors +6
The following two tabs change content below.
Adam Markowitz
is a staff writer living in the Orlando area. He has covered NFL, MLB, college football, CFL, AFL, NBA, college basketball, NASCAR, golf, tennis, and the NHL for a number of various outlets in his career, and he has been published by a number of different media outlets, including the Orlando Sentinel and the Wall Street Journal.
Latest posts by Adam Markowitz (see all)