Basketball Odds: Denver Nuggets @ Oklahoma City Thunder Pick
Updated: February 18, 2012
Potential playoff rivals from the Western Conference are set to square off on Sunday night in NBA betting action when the Denver Nuggets take on the Oklahoma City Thunder.
The BTB Expert Handicappers have NBA picks for all of the big games on the docket. Click Here to cash in with your guaranteed basketball picks today!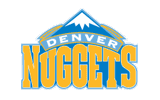 The Nuggets haven't been playing all that well of late, as they are losers of seven of their last nine games. Missing Danilo Gallinari is really hurting this team, and though there aren't any bona fide stars that are carrying the team, the Italian was the team's leading scorer. The offense has had some very iffy games during all of these losses without him. Nene has missed four games in this stretch, and missing out on his 13.4 points and 7.8 rebounds per game is hurting as well. For the season, Denver is averaging 103.4 points per game, and the way that it is getting the job done has been with its depth. Sure, there are still enough players to be able to score and score in bunches, but the consistency just isn't there. Defensively, this is still one of the few teams in the league allowing at least 100 points per game, and that just isn't going to work in the Western Conference against some of the best teams in the league.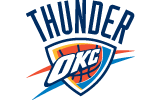 If the Thunder have to play without Russell Westbrook in this one though, it is going to be a lot bigger loss for the team with the best record in the West than all of the injuries put together for the Nuggets. Westbrook played 29 minutes against the Golden State Warriors on Friday night, but he left with a sprained ankle. It didn't hurt Oklahoma City in a 110-87 romp over the Warriors, but it could be a huge difference in this game. James Harden, who is averaging 17.0 points per game this year, is a capable starter though, and he has proven that by coming off of the bench for some big numbers. He put up 25 against Golden State on Friday night, and he has put up at least 17 in eight of his last nine games. But of course, it will all ultimately come down to Kevin Durant. Durant is averaging 26.8 points, 8.2 rebounds, 3.3 assists, 1.3 blocks, and 1.2 steals per game, and the argument could be made that he is the league's MVP this year even though he and Westbrook are both 20+ point scorers on the average.
The Final Word: The injuries and inconsistencies of the Nuggets make this a very difficult game to handicap. We do think that we are going to see Denver come to life on Sunday night though, as we think that there is a legitimate upset that could be brewing in the Sooner State.
Denver Nuggets @ Oklahoma City Thunder Pick: Denver Nuggets
The following two tabs change content below.
Adam Markowitz
is a staff writer living in the Orlando area. He has covered NFL, MLB, college football, CFL, AFL, NBA, college basketball, NASCAR, golf, tennis, and the NHL for a number of various outlets in his career, and he has been published by a number of different media outlets, including the Orlando Sentinel and the Wall Street Journal.
Latest posts by Adam Markowitz (see all)