Basketball Odds: Denver Nuggets @ Golden State Warriors Pick 4/7/12
Expect to see a heck of a lot of points on the board on Saturday night in NBA betting action when the Denver Nuggets face off with the Golden State Warriors at Oracle Arena.
The BTB Expert Handicappers have NBA picks for all of the big games on the docket. Click Here to cash in with your guaranteed basketball picks today!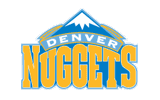 The Nuggets logged their 30th win of the season last night when they beat the Phoenix Suns, and now, they have a great chance to make a real move towards the postseason with two games against the Warriors in a row. Right now, Denver is in the second season, but there are still a ton of teams that are breathing right now its neck for that last spot. Of course, if you take out games in division, the Nuggets have been a stellar 27-18 on the campaign, and this is the type of game that one would like to figure that they would be able to win. They still aren't a completely healthy team though, knowing that Danilo Gallinari and Wilson Chandler are both likely out of the fold. That being said, this is a team that is really getting some quality points from its frontcourt, especially now that both Kenneth Faried and JaVale McGee are getting tons of looks in the paint as starters. There just aren't many teams in the league that can match up with that type of sheer height and talent level.
The Warriors are one of these teams that don't have the bigs to body with all of the great Nuggets. Golden State would be in a lot better shape if it had Andrew Bogut in the fold, but he still has yet to make his debut with his new team, and David Lee is really all that the team has to use as a big man that can put up a double-double every single time out. The Warriors are going to be happy to be back at home after going just 1-3 on a four-game road trip. Remember though, they that did cover all four of those games, and they are going to have some massive potential in this one as well. We have seen this team drop some big time numbers on the board against some great teams, and this is the type of game that could be interesting if the shots from the outside are falling with regularity.
The Final Word: Denver is a solid outfit, and we think that it is going to find a way to put down the Warriors in what should be a gritty game. Look for Lee to struggle against the big time defensive monsters on the inside, and without Stephen Curry on the outside to knock down some of the big time shots and with Monta Ellis now gone, this just is no longer a great matchup for the hosts.
Denver Nuggets @ Golden State Warriors Pick: Denver Nuggets
The following two tabs change content below.
Aaron Ryan
Aaron Ryan has been in the sportswriting biz since the late-90s, and he has worked side by side with some of the best and brightest in sports gambling. Always searching for the best trends in sports, Andrew uses his brilliant math mind to his advantage to beat the books.
Latest posts by Aaron Ryan (see all)